← Back
The Mexican First Lady and a Jewish Anarcho-Feminist Walk Into An East Village Tenement…
…well, it almost happened that way.
The Village and East Village have historically been home to all sorts of strange bedfellows.  Today we look at one of the most unusual such pairings, two people whose paths crossed just around the corner from our offices at 208 East 13th Street.
208 East 13th Street is a fairly nondescript looking 'New Law' tenement built in 1901 by noted architect Charles Rentz. ("New Law" tenements had to abide by the provisions of the Tenement House Act of 1901, or the "new" tenement law — as opposed to the "old" tenement law of 1879 — and required more light and air for each room.) "Nondescript," however, would probably be the last word you would use to describe two of the more prominent women who lived here.
Several brownstone rowhouses were demolished to make way for 208 East 13th Street, including one which used the address 206 East 13th Street.  Thorough an unusual twist of history, 206 East 13th Street became the residence in exile of the First Lady of Mexico, from 1864 to 1867.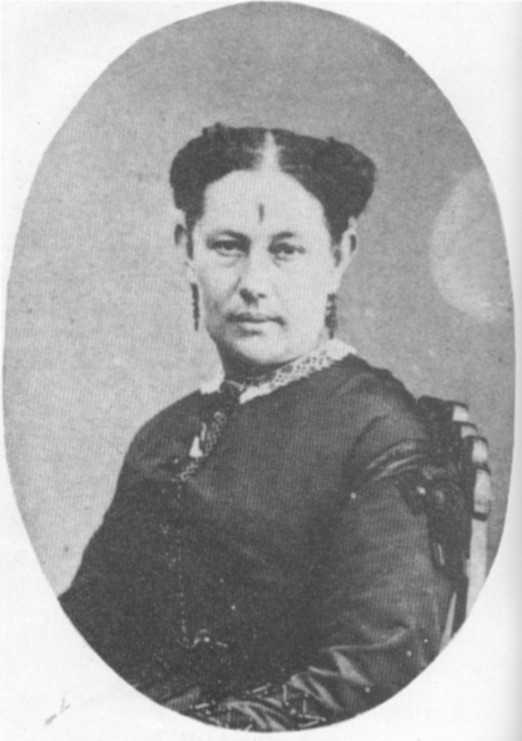 Margarita Maza de Juarez married Benito Juarez in 1843 in Oaxaca, the Mexican state in which they were both born. Benito Juarez was a lawyer of indigenous origin who went on to serve as the President of Mexico for five terms. He was known for his dedication to progressive reform, constitutional democracy, the rights of indigenous people, and a firm separation of church and state. But he is perhaps most well known for his resistance to the French occupation of Mexico in the 1860s and overthrowing the French-installed Emperor Maximilian (also known as the Second Mexican Empire).  And this brings us to Margarita Maza de Juarez's residency in the East Village.
During Juarez's second term as president in 1862, France invaded the country under the pretense of seeking restitution for unpaid Mexican debts.  However, it soon became clear that France's real goal was to overthrow Juarez's liberal government and replace it with a combination of conservatives who had lost to Juarez and an Austrian prince, Maximilian von Habsburg, as a new emperor.
After some initial victories by Mexican forces against the French, culminating in the victory at the Battle of Puebla on May 5, 1862 (now commemorated as Cinco de Mayo), the French rallied in 1863 and forced Juarez's government to flee Mexico City.  Juarez and his cabinet had to move successively farther north as the French forces expanded their grip on Mexico.
By 1864, Napoleon III and a group of Mexican conservatives declared Maximilian the Emperor of Mexico ("Maximilian I") and Juarez and his cabinet established a government in exile.  Unable to hold democratic elections, Juarez's presidency was authorized by the Mexican congress from 1864 to 1867.
It was at this time, in 1864, that Juarez's wife also fled Mexico, and came to live in the United States during the remainder of Juarez's term in exile.  She remained on East 13th Street until 1867, when Juarez's forces, with some assistance from U.S. President Andrew Johnson, finally expelled the French forces and captured Maximilian. It was at this time that Margarita returned to Mexico to be by her husband again, who remained president until he died of a heart attack in 1872. Margarita, though twenty years his junior, actually died a year before Benito Juarez, in 1871.
A significantly less establishment figure also associated with this site was the radical feminist anarchist Emma Goldman.  Goldman was born to Orthodox Jewish parents in 1869 in Kovno, in the Russian Empire (now Kaunas, Lithuania).  In 1885, Goldman emigrated to the United States, where she was quickly drawn to the growing anarchist movement.
Goldman became an icon of the radical anarchist movement, attracting crowds of thousands to her numerous speeches and rallies. A true radical, she went to jail several times for, among other things, inciting to riot and distributing information about birth control.  She was jailed again during World War I under the new Espionage Act.  After her release, she was deported to Russia, where she initially supported the Bolshevik Revolution. But Goldman soon denounced the Soviet Union for its repressive tactics, moving between England, Canada, France, and Spain, where she supported the anarchists in the Spanish Civil War.  She died in Toronto in 1940. To find out more about Goldman's life and work, see this prior Off the Grid blog post.
In the midst of this tumultuous and eventful life, from 1909 to 1913 Goldman lived at 208 East 13th Street, the tenement which replaced the house in which Margarita Maza de Juarez resided in the previous century. During this period, Goldman published the radical magazine "Mother Earth," for which she is perhaps most famous. ( The magazine was published from 1906 to 1917; it ended publication after it explicitly called for readers not to enlist for military service, for which Goldman was jailed.)
Both halves of this unlikely pair are memorialized with plaques on the front of the building at 208 West 13th Street. Perhaps ironically, Goldman's plaque is the one found  the right side on the building.