← Back
Some Good News on Chain Stores for the New Year
It's always nice to start the new year off on a good note.
So we were especially happy to receive the annual report from the Center for an Urban Future, State of the Chains, 2015, which is their yearly survey of the number and location of chain stores in New York City.
The good news: in the past year, the growth of chain stores in New York City slowed to just a 1% increase, the lowest rate of increase in all but one year since CUF began doing the report in 2008.
The even better news: in most of our zip codes, the rate of increase was even lower, there was no increase, or there was an actual decline in the number of chain stores.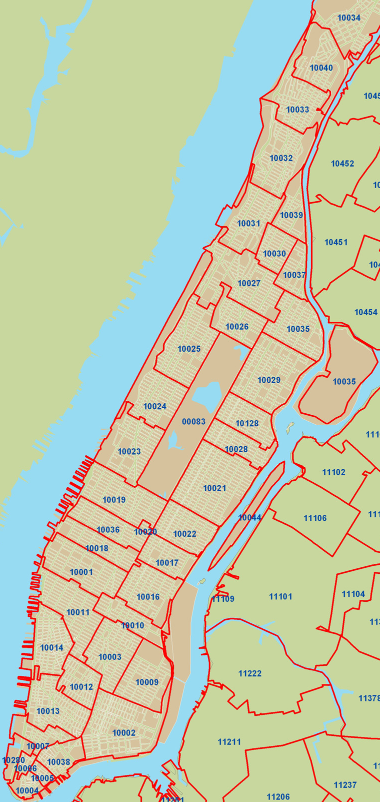 The report breaks out chain stores by zip codes, which is useful but also has its limitations, given the lack of correspondence between zip code and neighborhood boundaries.
The only zip code entirely within our neighborhoods is the West Village's 10014, which saw a 5% decrease in the number of chain stores, according to the report.
The 10003 zip code saw a 1% decline in chain stores; this covers most of NoHo and the East and Central Village from 1st to 5th Avenues, 14th to Houston Street, though it also includes the chain-heavy Union Square and East Flatiron areas.
10012, which includes much of the Village south of Washington Square, northern SoHo, and NoLIta, saw no net change in the number of chains.
10011, which includes much of the central and west Village between 5th and Greenwich Avenues did see a slight increase in the number of chains. But most of this zip code lies north of 14th Street, and includes the chain-heavy 6th Avenue and 23rd Street corridors.
And finally 10009, which covers the East Village east of 1st Avenue, as well as Stuyvesant Town and Peter Cooper Village, did see a small increase in chains from 25 to 30. But this area continues to have one of the lowest concentrations of chain stores in Manhattan, with most of the Manhattan zip codes with fewer chains covering a much smaller area and/or having many fewer stores than the retail-heavy East Village (the report counts and ranks the number of chain stores, not their concentration, i.e. how many chain stores are in an area as a percentage of the overall number of stores; thus a zip code may actually have a very high number of chains but a relatively low percentage, and vice-versa, depending upon how much area it covers and how many shops there are in the area).
Working to preserve small, independent businesses is a top priority for GVSHP in 2016. Want to help? Nominate a "Business of the Month", spread the word about our past Businesses of the Month, and support the Small Business Jobs Survival Act.