← Back
Business of the Month: Whitney Chemists, 50 University Place
Your input is needed! Today we feature our latest Business of the Month — help us to select the next. Tell us which independent store you love in Greenwich Village, the East Village or NoHo: click here to nominate your favorite. Want to help support small businesses? Share this post with friends.
When New Yorkers lament what's replacing small independent local shops, the examples they point to most frequently are the seemingly ubiquitous banks and chain pharmacies scattered across the cityscape. So it is all the more special to see, patronize, and support this local store that has been around for over 70 years, Whitney Chemists at 50 University Place, our April Business of the Month.
The shop is tucked in the middle of a special strip of University Place between East 9th and 10th Streets that is lined with almost a dozen small shops, on the ground floor of The Beaucaire, a Moorish-Deco residence built in the late 1920s. Gracing the classic storefront is a multi-foiled arch. Proprietor Hiten Shah bought the business over 21 years ago from Vernon Schlamowitz, who had been here for decades. Mr. Shah, who completed his intensive studies in India, had worked in Greenwich Village before and loved the neighborhood.
In many ways it is just a classic local pharmacy; with all the toothpaste, shampoo and essentials you may need, and they even earned a 4.5 out of 5 stars on Yelp!
Whitney Chemists was described in one Business of the Month nomination we received as:
"One of the oldest pharmacies in the neighborhood. It carries imported over-the-counter medications, cosmetics, perfumes and surgical supplies. The service is personal, and they know your name. It is a small, crammed shop, that does not feel like the innumerable pharmaceutical chains. It's intimate rather than impersonal, and will get you any medicine that is not in stock in a few days."
Another nomination we received stated:
"From its small storefront on University Place, it has provided welcome to generations of strangers and neighbors, thoughtful care for people needing to fill prescriptions, and creative stock choices for those of us who remain unimpressed by big-chain drug stores. The staff is unfailingly knowledgeable, professional, and kind. They even keep dog treats behind the counter to delight visiting canines. Whitney is an example of a business that is becoming all too rare in New York City: small-scale, historically connected, and a vital local presence."
Like the old school establishment they are, Whitney Chemists still offer faxing services too, and Vernon is a Notary Public.
Besides the standard items and prescription needs that they fulfill, Whitney Chemists offers highly specialized cosmetics and other items, curated by Christine behind the counter who has worked there for more than 20 years. Just as she shared about some of the special items, a customer came in for the La Roche-Posay sunscreen, 50 +spf that they carry from France, because of the ingredients. Christine also suggested one of the many soaps from Italy, Australia and Turkey to treat yourself.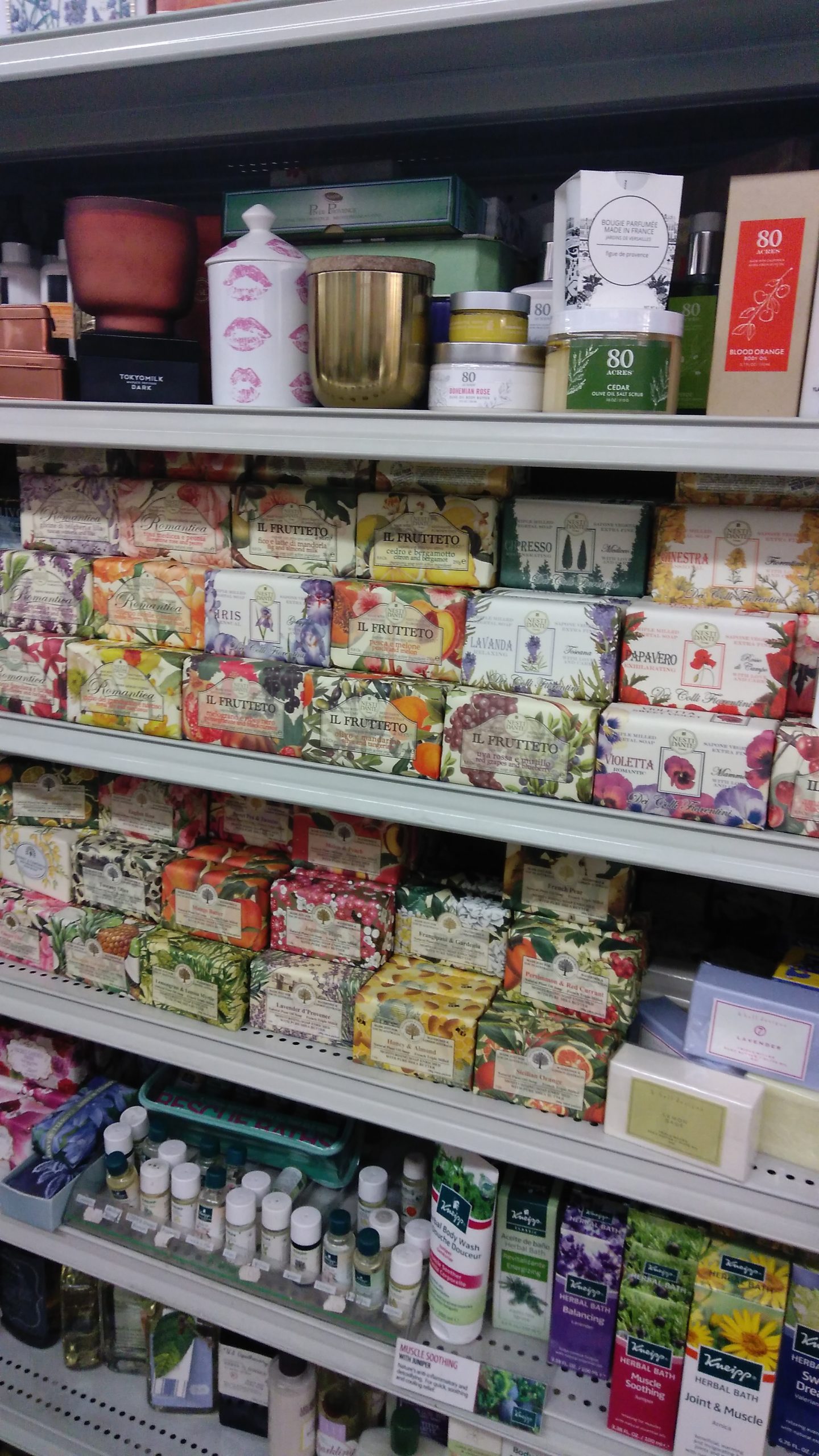 While there may be hardly any room to move around in the shop, there is always room in our neighborhoods for a small business like Whitney Chemists, our April Business of the Month.
What special small business would you like to see featured next? Just click here to nominate our next one. Thank you! #shoplocalnyc

And here is a handy map of all our Businesses of the Month: