← Back
Meet the Interns, Fall 2021
Village Preservation's team is a strong one – we're lucky to have a group of interns who are looking to gain experience in historic preservation in a non-profit environment. Internships are paid, and our interns come from all educational and life backgrounds. We work together to tailor internship experiences to fit an intern's skills and interests.
Not to brag, but we know that our intern team is the best and brightest; organized, detail‐oriented, energetic self‐starters who care deeply about our neighborhoods and their architecture, cultural heritage, small businesses, and vibrant communities. Interns assist our growing, dynamic, community‐oriented team of staff to take on educational, programming, advocacy, research, administrative, and fundraising projects.
Jena Hinton
Jena Hinton is our most recent addition. She is a Texas native and NYU student studying Public Policy with minors in Psychology and Data Science.
Jena said: I was born and raised in Houston where my passion for advocacy began at a young age. When I moved to New York, I continued to seek opportunities that would allow me to meaningfully engage with and advocate for my new community. My deep appreciation for the beauty and whimsy of the neighborhood I now call home (combined with a well-timed History of City Planning course) spurred me to get involved with Village Preservation. I'm looking forward to learning the inner workings of such an incredible advocacy non-profit, but more importantly I'm looking forward to learning from you all!
Abraham Mata
Abraham is our fourth annual Hunter College Public Service Scholar. The ambitious, experiential program provides undergraduate scholars practical application of how the city organizes services and the social policies that shape it; the economic, social, and political concepts that underlie the city government's role in programs and policies by learning about the underlying principals of the functioning of non-profit and public service organizations.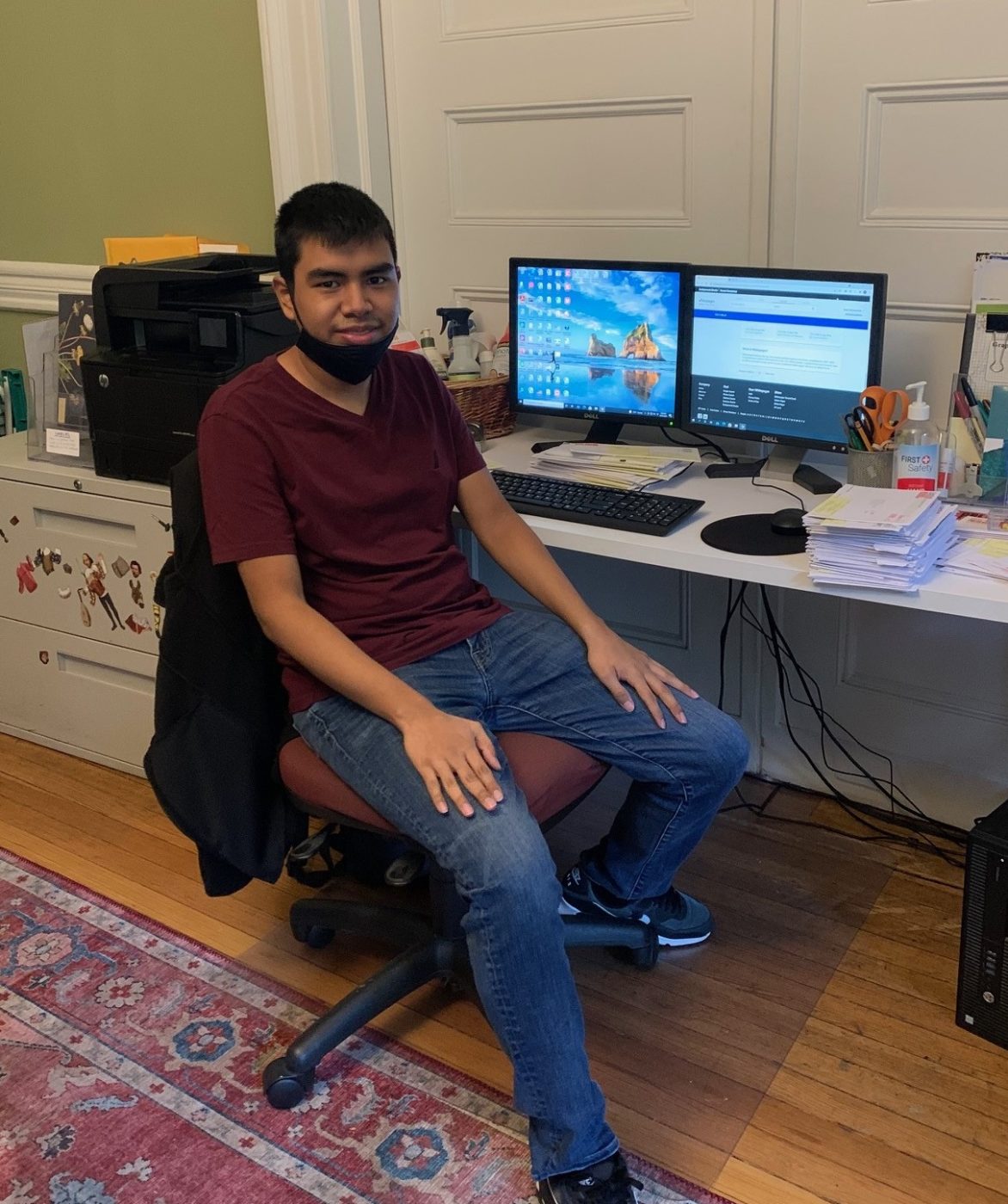 In his own words: One of the biggest reasons I chose to be here over any other place was because it was different, different because of the goals of this organization being to preserve the rich history of the city of New York. Not only do I hope to gain the skills I need to further myself in my future endeavors but also expect to learn more and enrich myself with the city I grew up with in ways I never imagined before.