← Back
National Cheese Lover's Day
National Cheeselovers Day is celebrated on January 20th each year. Not to be confused with National Cheese Day (celebrated on June 4) or National Wine and Cheese Day (celebrated on July 25th), this day is for those of us who love to celebrate all that is cheese! In honor of this glorious occasion, today we highlight two of our favorite places to buy fresh and local cheese, one in the East Village and one in Greenwich Village.
Russo's Mozzarella and Pasta Shop, 344 East 11th Street
Russo's was founded in 1908 at this East 11th Street location just west of First Avenue when the area was an Italian enclave. It has been celebrated several times here on Off the Grid as one of Veselka owner Tom Birchard's favorite things, for World Pasta Day, and for Italian-American Heritage.
Russo's serves cured meats, fresh breads and pastas, imported Italian goods, a variety of imported cheeses, and of course, fresh homemade mozzarella. It's a staff favorite, and when I bring home a large ball of fresh salted mozzarella, there is never any left over.
Murray's Cheese, 254 Bleecker Street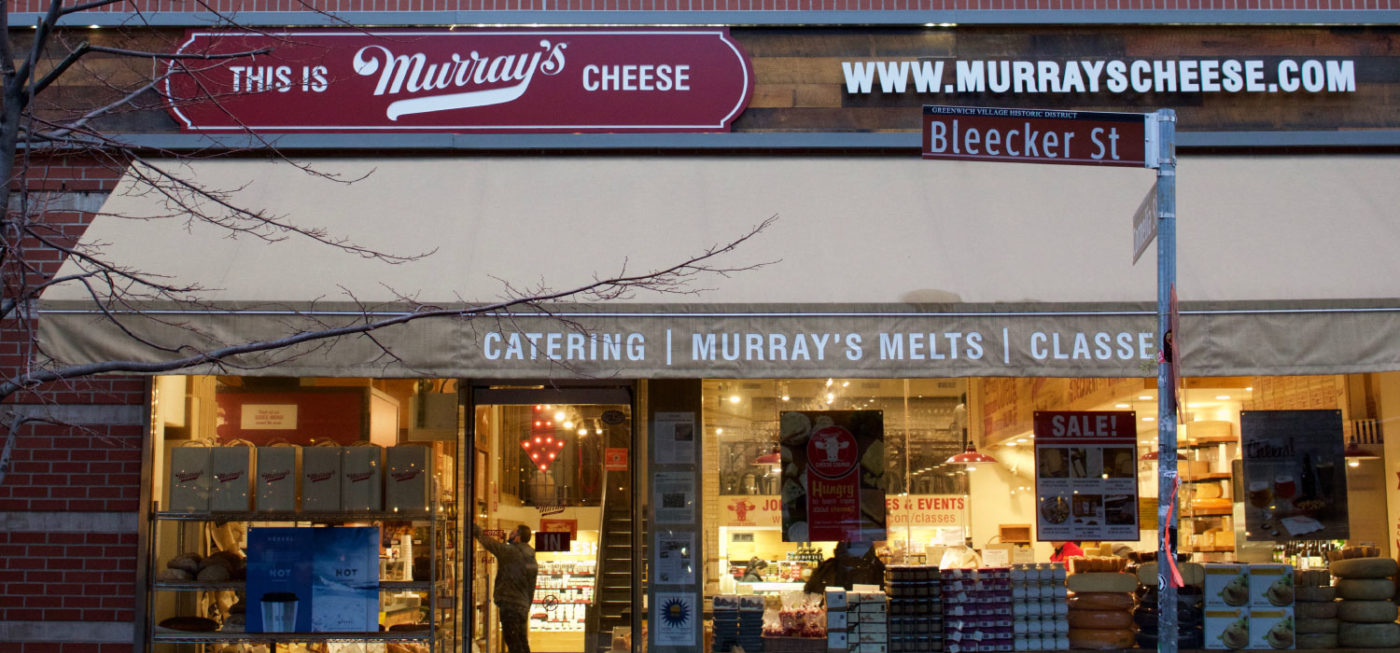 Murray's Cheese was founded in 1962 by Murray Greenberg. Murray's has been named "New York's Best Cheese Shop" by The Village Voice, Time Out New York, and New York Press. Forbes.com declares Murray's to be the "world's best cheese shop" and they were a Village Preservation Village Awardee in 2000 when the store was located across the street at 257 Bleecker Street.
Murray sold the business to Louis Tudda who then sold it to Rob Kaufelt in 1991. Kaufelt moved the store from Cornelia Street to Bleecker, and expanded the brand which was subsequently purchased by the Kroger Company in 2017.
Murray's sells a wide range of imported cheeses, as well as its own cheeses aged in their warehouse in Long Island City. They also offer classes and events.