Overwhelming Support at 827-831 Broadway Landmarking Hearing; Decision Oct. 31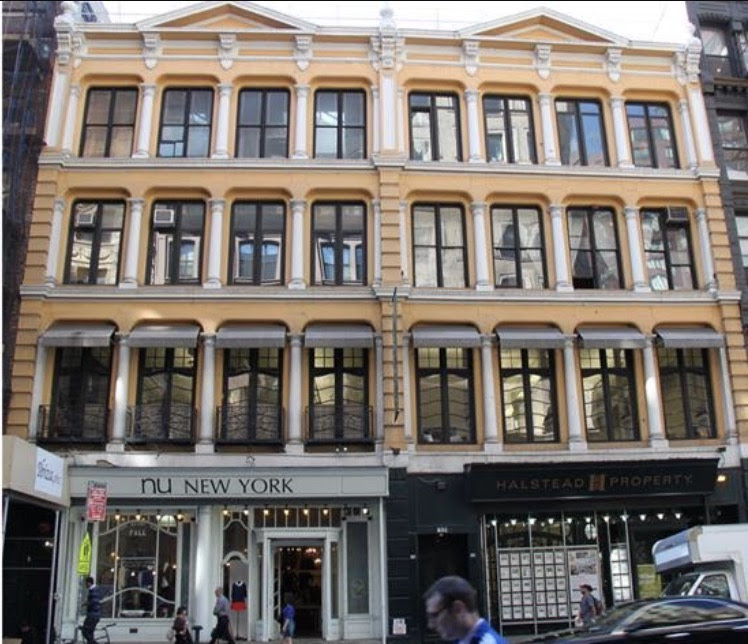 GVSHP was joined by Councilmember Rosie Mendez, neighbors, and scores of supporters on Tuesday for the public hearing on our proposal to landmark 827-831 Broadway (12th/13th Streets). The 1866 lofts, formerly home to Willem de Kooning and other art world luminaries, had faced the wrecking ball.  Read GVSHP's testimony here; watch video of the hearing here (this item begins at 16:20).

The proposal to landmark the buildings drew broad support. Members of the Landmarks Preservation Commission (LPC), who will decide the building's fate, also expressed strong support for designation, and stated that a vote would take place on October 31 (time TBD). Once the LPC votes to designate, the building is landmarked and protected, though temporary protections are in place now.

An attorney for the developer who purchased the building for $60 million stated that the owner opposed landmark designation, and asserted that he would have a hardship case if the building were designated and he were not allowed to develop the site (the law enables owners of private property to be relieved of landmarks requirements if they can demonstrate, through a public hearing process, that they cannot make a "reasonable return" on the property while abiding by landmarks requirements).  The owner's lawyer also said that, if the building is landmarked, they would seek approval from the LPC to build some sort of addition to the building in order to make a reasonable return (this too would require a public hearing and review process).

Read coverage of the hearing here and here. 

To help, send a letter in support of landmark designation.  

In a further positive development, just prior to the 827-831 Broadway hearing, the LPC voted to landmark the Salvation Army Headquarters at 120-130 West 14th Street – a designation GVSHP had strongly supported and which had been under consideration for many years.
October 18, 2017