SoHo/NoHo/Chinatown Rezoning Vote Likely After Thanksgiving; Video and Final Push for 'No' Vote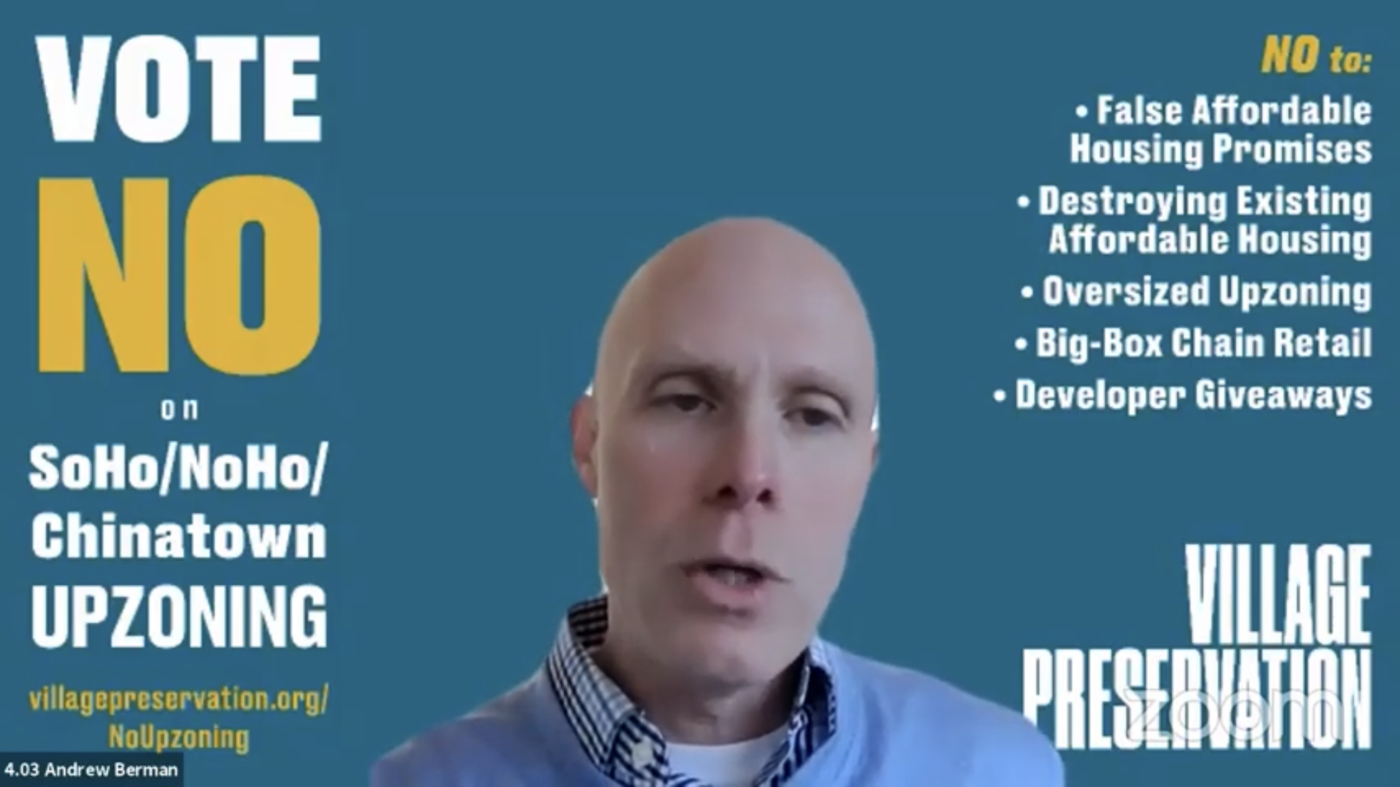 The first (and in many ways most important) of three required votes in the City Council on the Mayor's disastrous SoHo/NoHo/Chinatown Upzoning + Displacement plan may take place as early as next Thursday, December 2, when the City Council's Zoning Subcommittee meets again. The subcommittee must vote on the plan, followed by the Land Use Committee and the full Council; all votes must be done before the end of the year. Village Preservation has been working closely with incoming First District City Councilmember Christopher Marte, a staunch opponent of the plan, and reaching out to every member of the Council to discuss the plan and provide evidence of the great harm it will do. Not all Councilmembers have been willing to meet. Among those refusing: Speaker Corey Johnson. We understand key Councilmembers like Margaret Chin, Carlina Rivera, and Johnson may be discussing making amendments to the plan, but none of those have been made public. We are very concerned that such changes may be more "window dressing" that doesn't address the core problems with the plan.
To help mobilize the public and encapsulate the arguments against the plan, Village Preservation has created a short video with highlights of some of the many moving pieces of testimony at public hearings against the plan:
TO HELP:
For more resources on and information about the SoHo/NoHo/Chinatown Upzoning plan, CLICK HERE.
November 23, 2021