827-831 Broadway Landmarks Hearing Tues., 10/17 at 9:45 am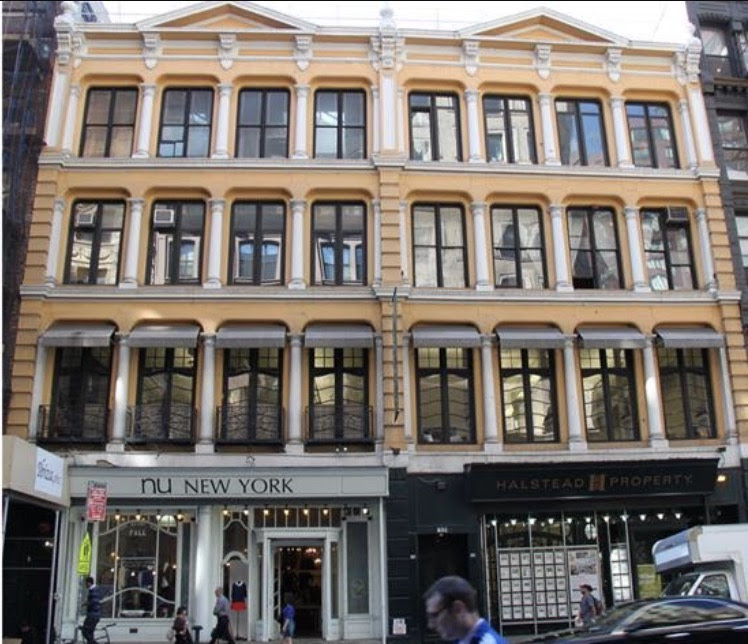 The Landmarks Preservation Commission will hold its public hearing onGVSHP's proposal to landmark 827-831 Broadway (12th/13th Streets), cast iron loft buildings constructed in 1866 which in the mid-to-late 20th century housed an array of influential artists and art world figures, including Willem de Kooning and Jules Olitski, this Tuesday, October 17th at 9:45 am. We strongly urge you to attend to testify in support, and/or to send a letter supporting landmark designation. The hearing will take place in the LPC hearing room at the Municipal Building, One Centre Street (at Chambers St.), 9th floor. Bring photo ID.
You can also use the text in the letter linked above as the basis for testimony. Testimony is limited to 3 minutes, but written comments of any length can be submitted. Just sign up to speak when you arrive; someone from GVSHP will be there to direct you. We expect the hearing to last at least 2 hours, so you can arrive late and still sign up to testify.

GVSHP has fought very hard to save these historic and architectural landmarks, which were slated for demolition and replacement by a 300 ft. tall office tower, from the wrecking ball – see more background and history here.

The LPC may vote on designation on Tuesday, or may wait until a later date. Thank you to the hundreds of you have already written letters in support of saving these buildings, and the elected officials, preservation organizations, and art world luminaries whose support has helped get us to this point.
October 17, 2017