Julius' Bar Landmark Hearing Tuesday, Nov. 15 — Support This and Other Needed Landmark Designations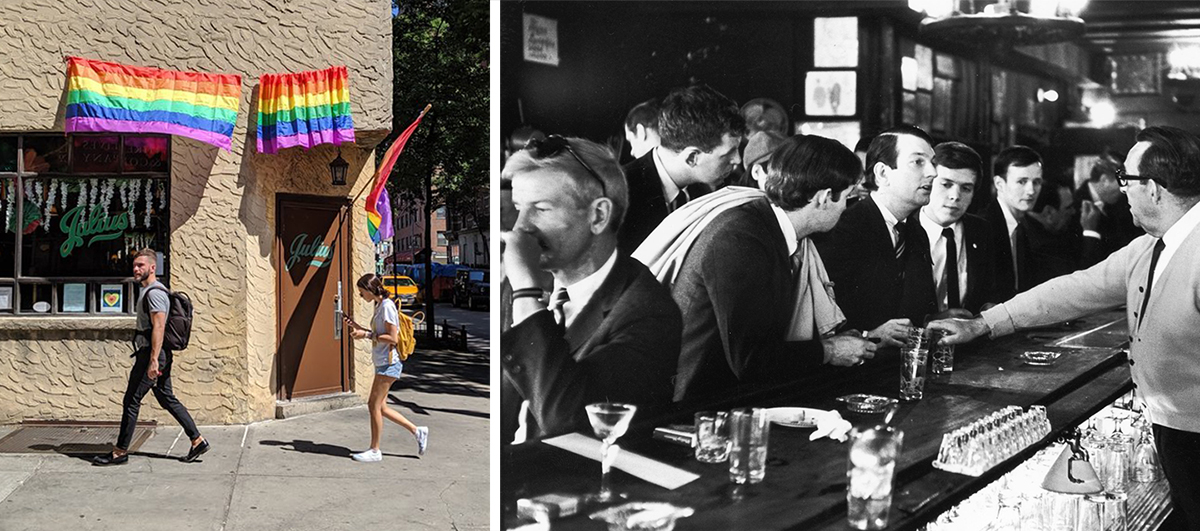 After a nine-year campaign by Village Preservation, the NYC Landmarks Preservation Commission (LPC) will hold a hearing on Tuesday, November 15, to consider 159 West 10th Street/188 Waverly Place, which houses Julius' Bar, for individual landmark designation.
Village Preservation first proposed the building for landmark designation along with the Stonewall Inn, the LGBT Community Center, and the Gay Activists Alliance (GAA) Firehouse nine years ago (those three have all since been landmarked, comprising New York City's first designated LGBTQ+ landmarks). Julius' Bar, NYC's oldest gay bar, was the site of the 1966 "Sip-In," a pioneering act of civil disobedience that took place three years before the Stonewall Riots, that confronted discriminatory rules criminalizing spaces allowing LGBTQ+ people to gather openly. Until now, the LPC has refused to consider it for landmark designation.
We are thrilled that the LPC is finally taking this action and recognizing the historic significance of Julius' Bar. But the LPC has not yet acted upon requests by Village Preservation and others to landmark sites in our neighborhoods completely lacking in landmark protections and vulnerable to demolition, alteration, or compromise.
The Landmarks Preservation Commission public hearing on Tuesday begins at 9 AM. It's estimated this item will begin at 9:15, but it's recommended you join (virtually) at 9 to be sure not to miss anything.
TO HELP:
November 10, 2022