Launching "Virtual Village" — Explore and Save #SouthOfUnionSquare
– 200 Buildings –
– 200 Years of History –
– Nearly 40 Tours To Choose From –
We are excited to announce the launch of "Virtual Village": a new online interactive tool that allows you to journey back in time to explore and interact with the rich history South of Union Square.
Learn about the great leaps in music, literature, social movements, and industry that all took place in this area where Greenwich Village meets the East Village, and the pressing need to preserve these historic sites by granting them landmark protection.
You'll find two hundred buildings in the blocks from Fifth to Third Avenues, 14th to 9th Street, with some of New York's most incredible stories and architecture. Click on each building for basic information and images, or take one of nearly forty tours for more in-depth information on the area's rich history, with themes ranging from African American, Jewish, Women's, and LGBTQ history, to the Civil War, great artists, musicians, writers, booksellers and publishers, leftist/labor, pop culture, the Roosevelts and Stuyvesants, and much more.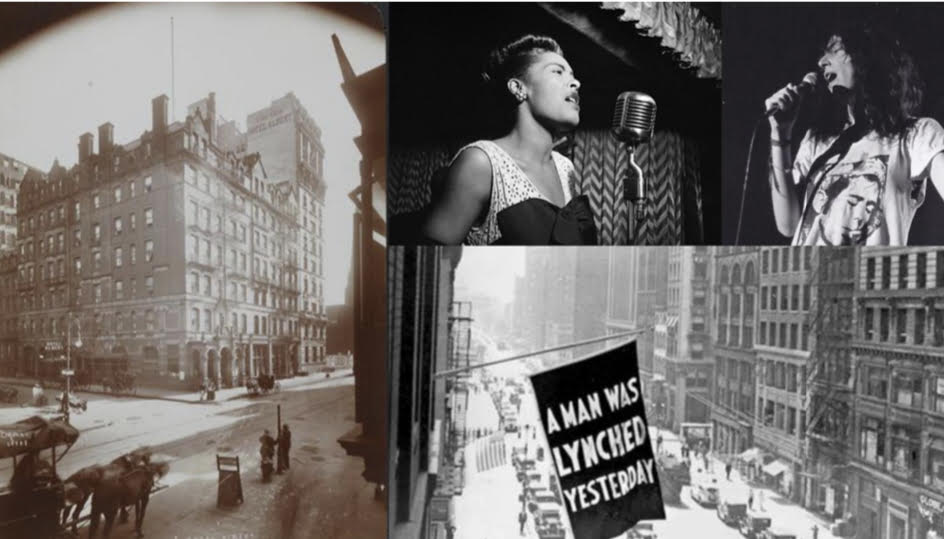 At every turn you'll learn why this unprotected and endangered area of Greenwich Village and the East Village is so critical to New York and American history, and how you can help save it.
You'll find things like:
…and so much more.
We hope you'll enjoy, explore, and advocate for saving this amazing neighborhood. #SouthOfUnionSquare is an irreplaceable piece of New York, American, and world history, and an unprotected but essential slice of Greenwich Village and the East Village.
October 21, 2020