Plans Filed for Demolition and Construction of 244 ft. tall Super Luxury Tower at 14-16 Fifth Avenue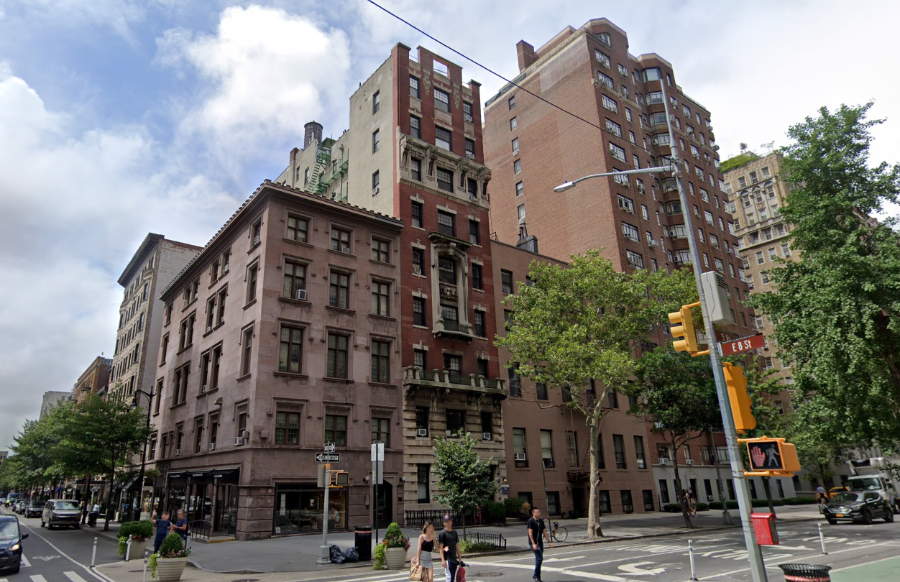 Madison Equities is seeking to demolish 14-16 Fifth Avenue (5-story building in the center of the block) and replace it with a 244 ft. tall tower.
Developer Madison Equities filed plans this week to demolish a pair of 1848 5-story houses at 14-16 Fifth Avenue which were combined into apartments in the 1930s and replace them with a 244 ft. tall luxury apartment tower in the landmarked Greenwich Village Historic District. The existing buildings contained 20 units of relatively affordable housing; the proposed new building would have just 18 super-luxury units. Because the building is located within the landmarked Greenwich Village Historic District, the plan can only proceed after public hearings and a decision by the NYC Landmarks Preservation Commission as to whether or not it is appropriate to demolish the existing building, and if so, if the planned replacement is also appropriate for the site and historic district.

Aware that such plans were afoot, over a year ago Village Preservation sent documentation to the NYC Landmarks Preservation Commission regarding the historic significance of the over 170 year old structures, built by one of New York's great early builders, Henry Brevoort. The buildings were once among New York's most exclusive addresses, constructed as Gothic Revival mansions, and were once the home of the writer Bret Harte, as well as a prominent Civil War general, a French baroness, and a prominent magazine editor (read the entire letter here).

While the developer has portrayed the plan as "contextually appropriate," never before has a 244 foot tall tower been approved for construction in a landmarked historic district. According to NYC Open Data, the average heights of the buildings along Fifth Avenue in the Greenwich Village Historic District is 140 feet; the proposed building exceeds that height by 75%. The average height of buildings on the block in which the proposed building is located, between 5th and 6th Avenues, 8th and 9th Streets, is approximately 62 feet; the proposed building exceeds that by an astonishing 300%!

While the height and design of the proposed new tower have changed since plans were leaked in 2017, the developer and architect have not. The proposal must go through public hearings at the local Community Board and the Landmarks Preservation Commission before a decision is rendered on the application. No such hearings have yet been scheduled, but are expected to begin some time after the new year. We will let you know as soon as such hearings have been scheduled, and more details are available regarding the plan.

Read coverage here and here.
December 12, 2019