Public Meeting on Proposed Rules Changes That Would Cut the Public Out of the Process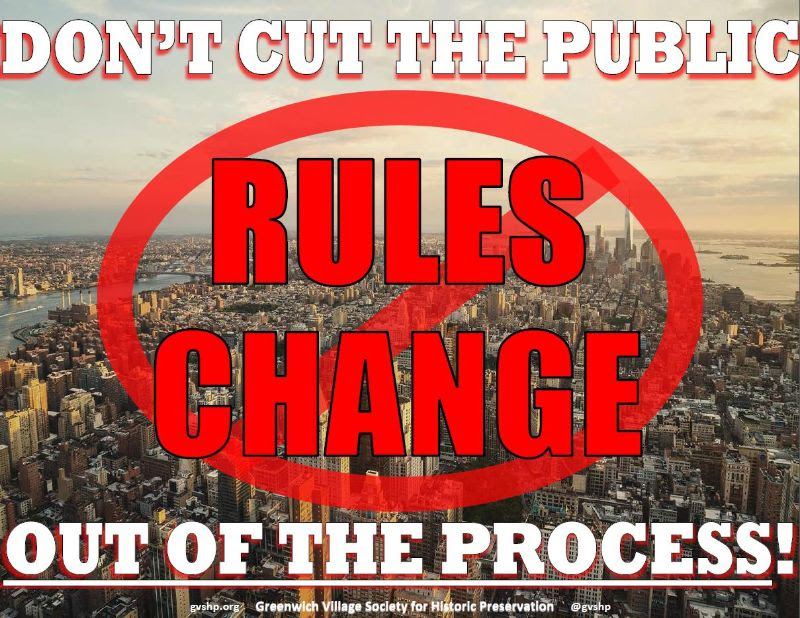 The NYC Landmarks Preservation Commission (LPC) will convene again to discuss their proposed rules changes that would cut the public out of the process for seeing, knowing about, or being able to comment upon certain applications for changes to landmarked properties. GVSHP strongly opposes these proposed rules changes, first heard in March, which thousands of our members have written to the LPC to oppose. 
 
This sweeping rules-change package will be discussed by the Commission again at their public meeting next Tuesday, May 29th starting at approximately 2:30 pm (LPC recommends that you arrive at 1:30 pm) at the LPC hearing room, Municipal Building, One Centre Street, 9th floor. While we not be allowed to speak, join GVSHP to provide a visible presence opposing this anti-transparency, anti-public involvement, anti-good government plan.
May 24, 2018