Seeking to Preserve Our Lady of Guadalupe Church, New York City's First Spanish Church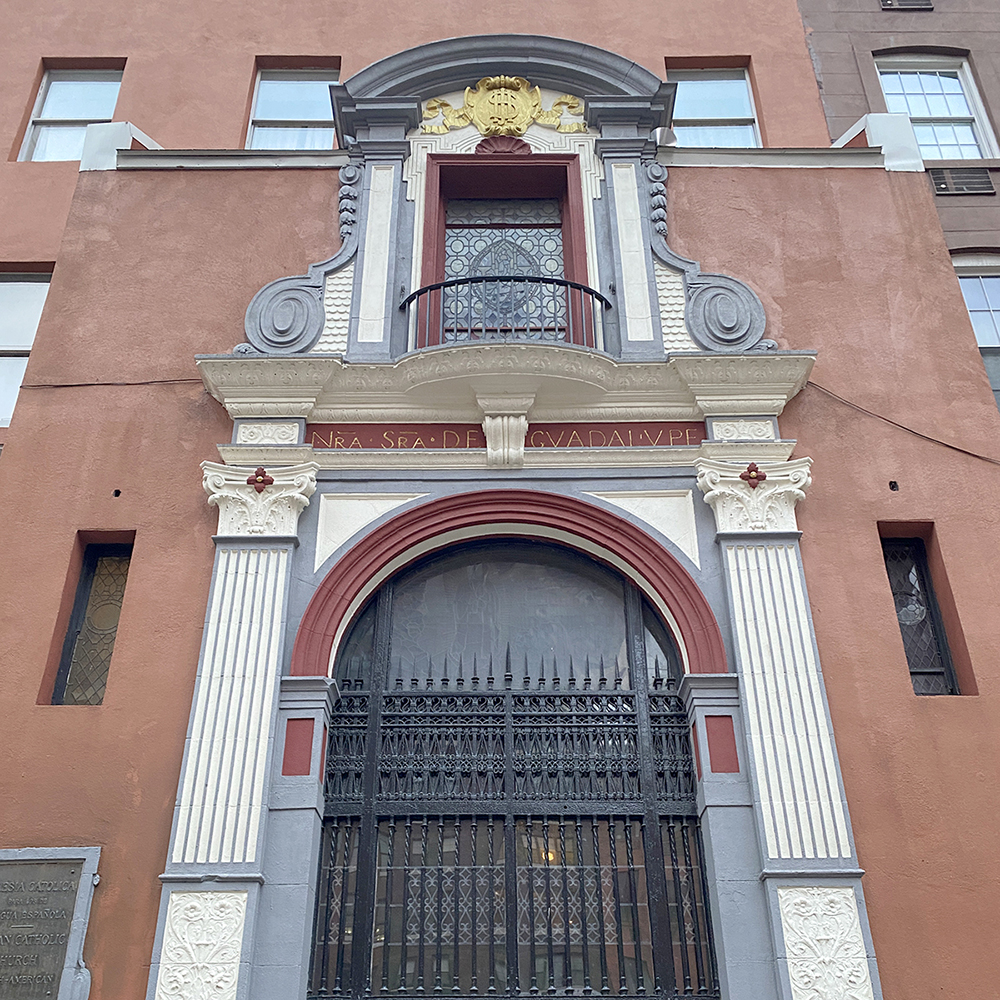 Did you know that the very first church in New York City built for a Spanish-speaking congregation or for congregants from the Spanish-speaking world is located in our neighborhood? The historic Our Lady of Guadalupe Church at 229-231 West 14th Street was founded in 1902 in two ca. 1850 townhouses that had belonged to the storied Delmonico Family; the current Spanish Baroque facade dates to 1921. The church was located in the middle of what was once known as "Little Spain," an immigrant community centered on 14th Street that attracted not only Spaniards but Latin Americans from across New York City in the late 19th and through the 20th century. From the beginning, Mexicans, Puerto Ricans, Cubans, and other Latin Americans were part of the mix of congregants here, growing from a small minority to the majority as the 20th century progressed. When the church was built, Spanish and Hispanic New Yorkers were a tiny minority; today, they account for about 30% of New York City's population, and are the city's largest ethnic group.
Unfortunately, the church is now endangered. The Archdiocese of New York has issued a decree of relegation for the building (the congregation was merged with and moved into St. Bernard's further west on 14th Street), which means its fate is in doubt. A church of such historic importance, where Dorothy Day worshipped and wrote of its importance to her spiritual journey, should not be destroyed. Village Preservation has written to the Landmarks Preservation Commission and the Mayor documenting this incredible history and urging that the site be considered for landmark status immediately — read our letter and documentation here. We've been joined in the call for landmark designation by local elected officials, the Preservation League of NYS, the NY Landmarks Conservancy, the Historic Districts Council, City Lore, Save Chelsea, and La Nacional Spanish Benevolent Association. 
TO HELP:
March 9, 2023