Unanimous Support for Julius' Bar Landmarking at Hearing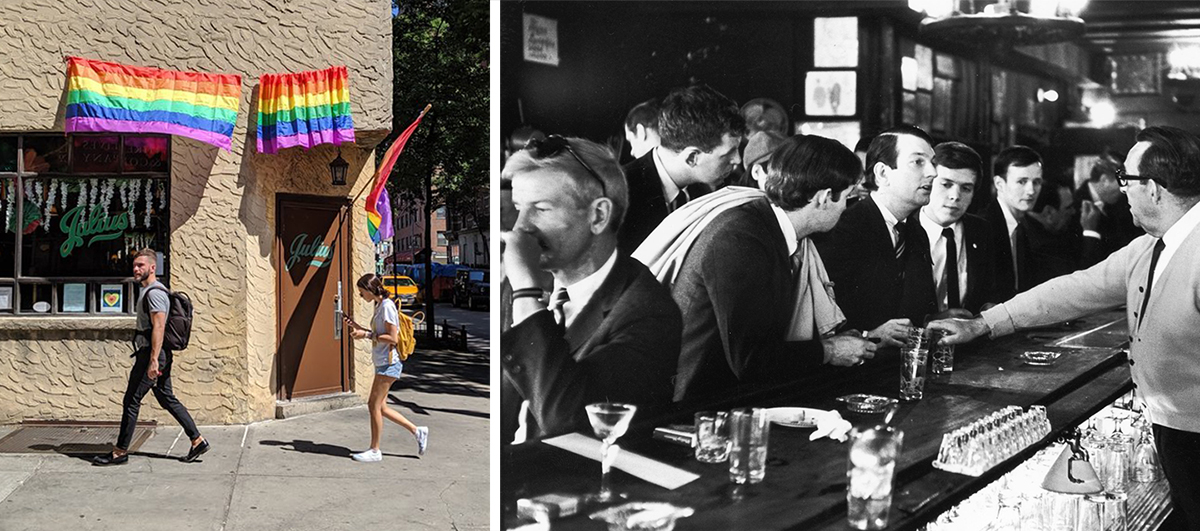 We're pleased to report that at Tuesday's Landmarks Preservation Commission hearing, there was unanimous support for the proposal to landmark Julius' Bar at 159 West 10th Street/188 Waverly Place, including from longtime bar owner Helen Budford and local elected officials. Village Preservation first proposed Julius' for landmark designation nine years ago and has consistently urged the Commission through several chairs to designate the site, waging a campaign that has generated thousands of letters in support to city officials, and has included getting the site determined eligible for the State and National Register of Historic Places and honoring it with a historic plaque and a Village Award.

The Landmarks Preservation Commission is expected to take a final vote on designation of the site in the weeks ahead.

Learn more about LGBTQ+ history in our neighborhoods here and civil rights history here.

Learn more about our historic plaque program, which includes Julius' Bar, here.

Learn more about our efforts to help preserve and promote small businesses, including Julius' Bar, here and here.

And support Julius' Bar, and keep a great historic local independent business in our neighborhood going! 
November 17, 2022