2016 Village Preservation Annual Meeting and Village Awards
On June 14, 2016 Village Preservation held its 36th Annual Meeting and 26th Annual Village Awards in the landmarked Auditorium of The New School. We were honored to be joined by several hundred friends and supporters including host Bob Holman.
Want to see more of the 2016 Village Awards? Enjoy a full set of photos below. You can also read Executive Director Andrew Berman's annual report, and view his accompanying slideshow.
Watch the Video
View the Photos
2016 Awardees
East Village Meat Market
Julian Baczynsky came to the United States in 1949 and opened his first store on Avenue B and 10th Street in 1955. He opened the East Village Meat Market in 1970. At the time, the neighborhood had a large Ukrainian and Polish population, who were happy to have a store that featured the foods they had grown up with.
---
Jaffe Art Theater Interior Restoration
This award recognizes an amazing interior restoration of a building, located at 12th Street and Second Avenue, that is both an interior and exterior landmark.
---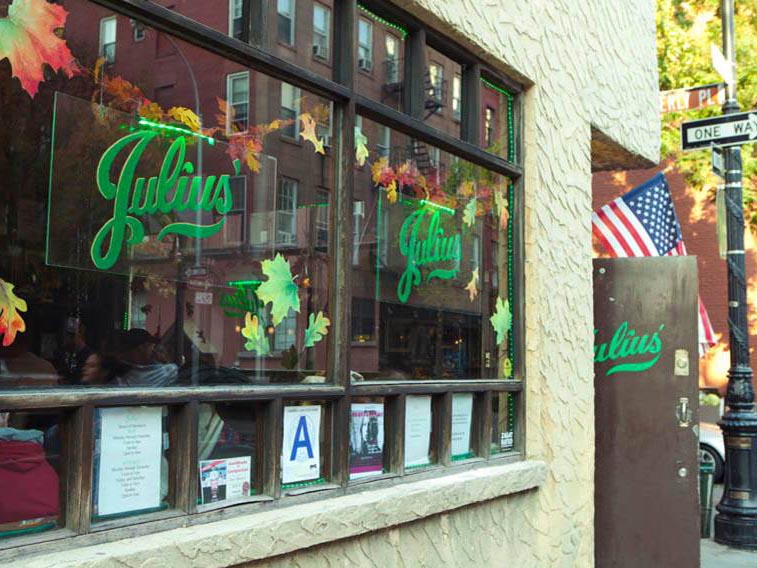 Julius' Bar
Julius' Bar at Waverly and 10th Street has many layers of history. Julius is located in a 190 year old building, the ground floor of which has served as a bar since 1864, making it one of the oldest continuously operating bars in New York.
---
Smalls Jazz Club
These awardees' name may imply a diminutive stature, but they have had an outsized impact upon Jazz in Greenwich Village and beyond. Smalls Jazz Club is located at 183 West 10th Street, and has become a mecca for jazz enthusiasts.
---
Steve Cannon
Steve Cannon has experienced many lives and adventures that he doesn't mind telling you about, including the fact that it all started in New Orleans, where he was the youngest of 8 children. Influenced by his family's penchant for storytelling, recitation, and music, he has always pursued writing and cultural endeavors.
---
The Strand Bookstore
The Strand, a vital part of Greenwich Village for almost 90 years, is a family-owned business founded in 1927 by Benjamin Bass, as a used bookstore on the world-renowned Book Row.
---
Regina Kellerman Award: Save Gansevoort
GVSHP is proud to bestow the Regina Kellerman Award upon Save Gansevoort, an organization that follows in the long tradition of Greenwich Village activism.
Save Gansevoort was formed quickly in response to the threat posed by plans to demolish, replace, and build on top of several historic buildings in the Gansevoort Market Historic District. The group is led by long-time West Village activists, but mobilized and brought in a broad cross-section of the community, from long-time residents to newcomers, to fight a developer's plan to drastically alter the historic block of Gansevoort Street between Washington & Greenwich Streets.