Take Action on an Advocacy Campaign
---
Recognize and Preserve Black History Landmarks
Village Preservation has been waging campaigns to seek landmark designation for key Black history sites in Greenwich Village and the East Village that are unprotected and vulnerable to demolition. These sites represent the rich array of African American history in our neighborhoods over the last 200 years, from battles for abolition, civil rights, and voting rights, to vibrant cultural, literary, artistic, and musical movements. Much of this history has been overlooked, ignored, or undervalued.
---
The City Must Fight the NYU SoHo/NoHo Expansion Lawsuit
Tell the Mayor and the City Council that they must vigorously fight NYU's lawsuit to overturn key provisions in the SoHo/NoHo/Chinatown rezoning plan that bar the university from expanding in our communities.
---
Fight the Plan to Allow the State to Approve Supersized Residential Developments in NYC
Another effort is under way to push the state legislature to lift the long-standing cap on the allowable size of residential developments in New York City, which would enrich developers and destroy the scale of neighborhoods without a single unit of affordable housing required to be built. Tell City and State officials you OPPOSE lifting the residential bulk cap and allowing supersized residential development in NYC.
---
Stop the Siting of Oversized and Unnecessary 5G Towers in Our Neighborhood
Demand the City rethink its program to place ungainly, 32-ft.-tall Link NYC 5G towers in our community; consider impacts upon landmarks and historic districts; allow for true public review and input; and stop the installation of huge concentrations of these towers in areas where they are clearly not needed and would have unmitigated negative impacts.
---
Demand the City Stop Demolitions of Landmarked Buildings
Over the past year we've seen a disturbing trend of the city allowing demolition of landmarked buildings and buildings under consideration for landmark designation, from Harlem to Greenwich Village, Bedford Stuyvesant to the Upper East Side. Sign our letter to demand real reform that will prevent more demolitions of landmarked properties.
---
With Julius' Landmarked, City Must Protect Other Civil Rights and Social Justice Sites
The city just landmarked Julius' Bar at 159 West 10th Street after a 10-year campaign by Village Preservation. The action should be commended, but there are still many more historic sites connected to the struggles and histories of LGBTQ+ people, African Americans, women, people with disabilities, and many others that need landmark protection.
---
Demand Overdue Reform and Enforcement Following 14 Gay Street Debacle
After years of neglect, violations, complaints, and faulty work, a new owner with an established bad track record has performed what the city calls illegal work on the 200-year-old landmarked 14 Gay Street. This should never have been allowed to happen. Demand that the City must take swift action here and to reform its processes to ensure the safety of other landmarked and equally fragile properties.
---
Save 813 + 815 Broadway and the Proposed South of Union Square Historic District
Support landmark designation of the endangered, historic 813 and 815 Broadway, and the entire proposed South of Union Square Historic District. These two buildings are of extraordinary significance to New York and American history.
---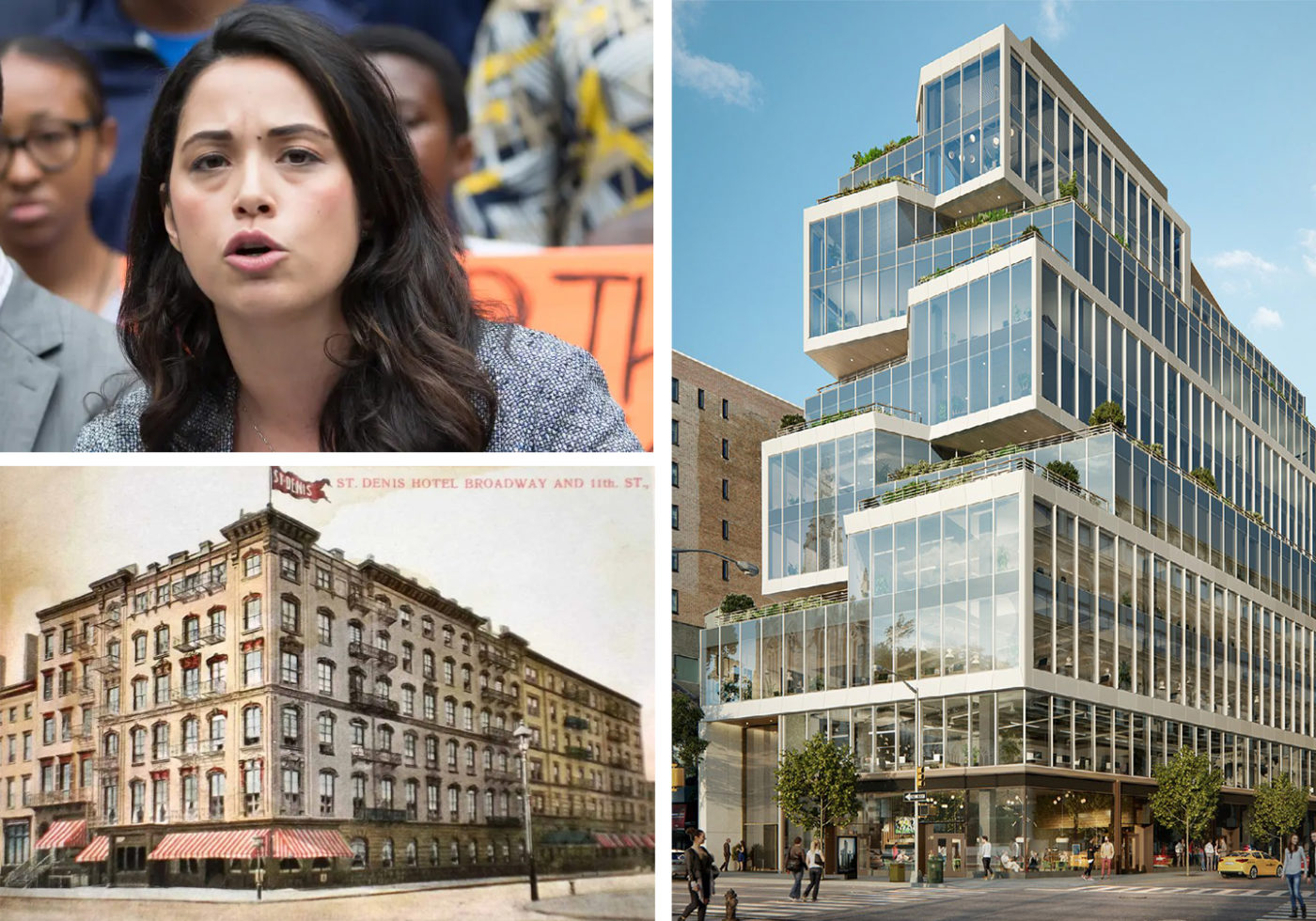 Tell Councilmember Rivera to Finally Keep Her Promise to Support Needed Protections for the Neighborhood She Represents
When she ran for City Council in 2017, Councilmember Rivera publicly pledged that she would not support the Mayor's Tech Hub plan unless it came along with comprehensive zoning or landmark protections for the surrounding neighborhood. Four years later, she has not only not secured a single additional neighborhood protection, she has failed to publicly support a single one.
---
Landmark 50 West 13th Street, Home of 19th-Century Abolitionist and Voting Rights Crusader Jacob Day
The 1846 house at 50 West 13th Street in Greenwich Village, home of 19th-century African American voting rights and civil rights crusader Jacob Day as well as the 13th Street Repertory Theater, is endangered. We must renew our push to preserve and protect the building.
---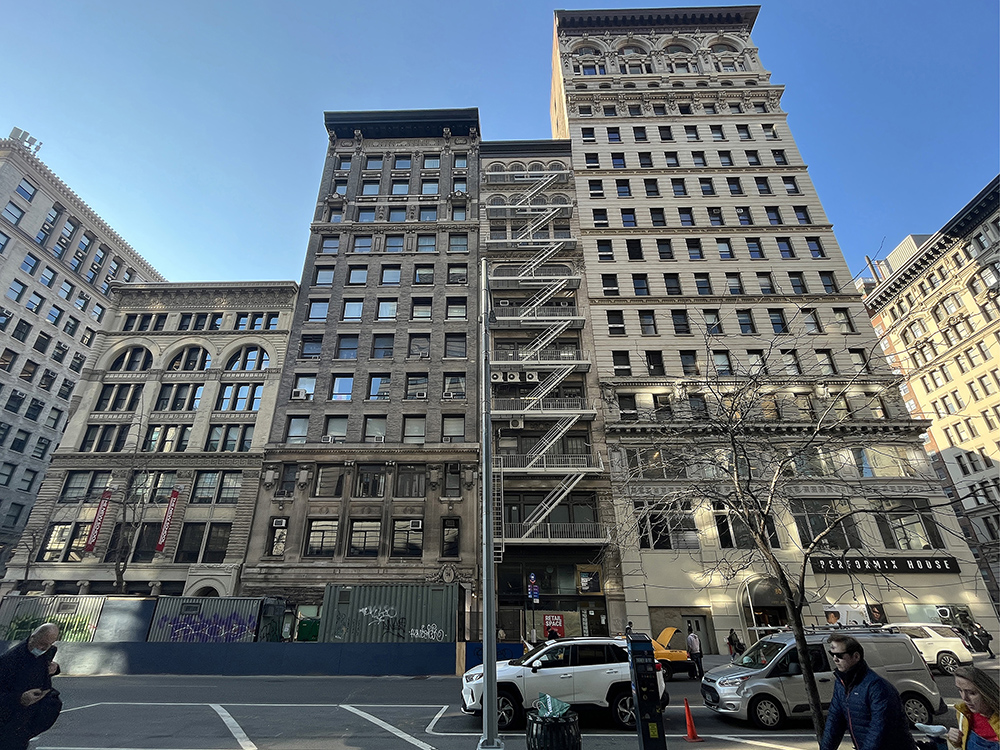 Recognize and Protect LGBTQ+ Landmarks South of Union Square
There is a rich array of sites connected to LGBTQ+ history in the area of Greenwich Village and the East Village South of Union Square that lack landmark protections. As a result, these enormously important historic sites are vulnerable to compromise or demolition, and more are being lost every day. Send a message that we must protect or support protections for this incredibly important and underrepresented history
---
Don't Destroy Our Neighborhoods with Unnecessary or Overblown Zoning Changes
The Mayor has released a three-pronged plan for changing zoning regulations and development rules for NYC. Send a message to the Mayor, the City Council, and other city officials that improving sustainability, regulations for small businesses, and opportunities for truly affordable housing are all important goals to work toward — but they can't be an excuse for real estate giveaways, unnecessarily oversized developments, and removal of regulations on businesses that help protect neighborhoods.
---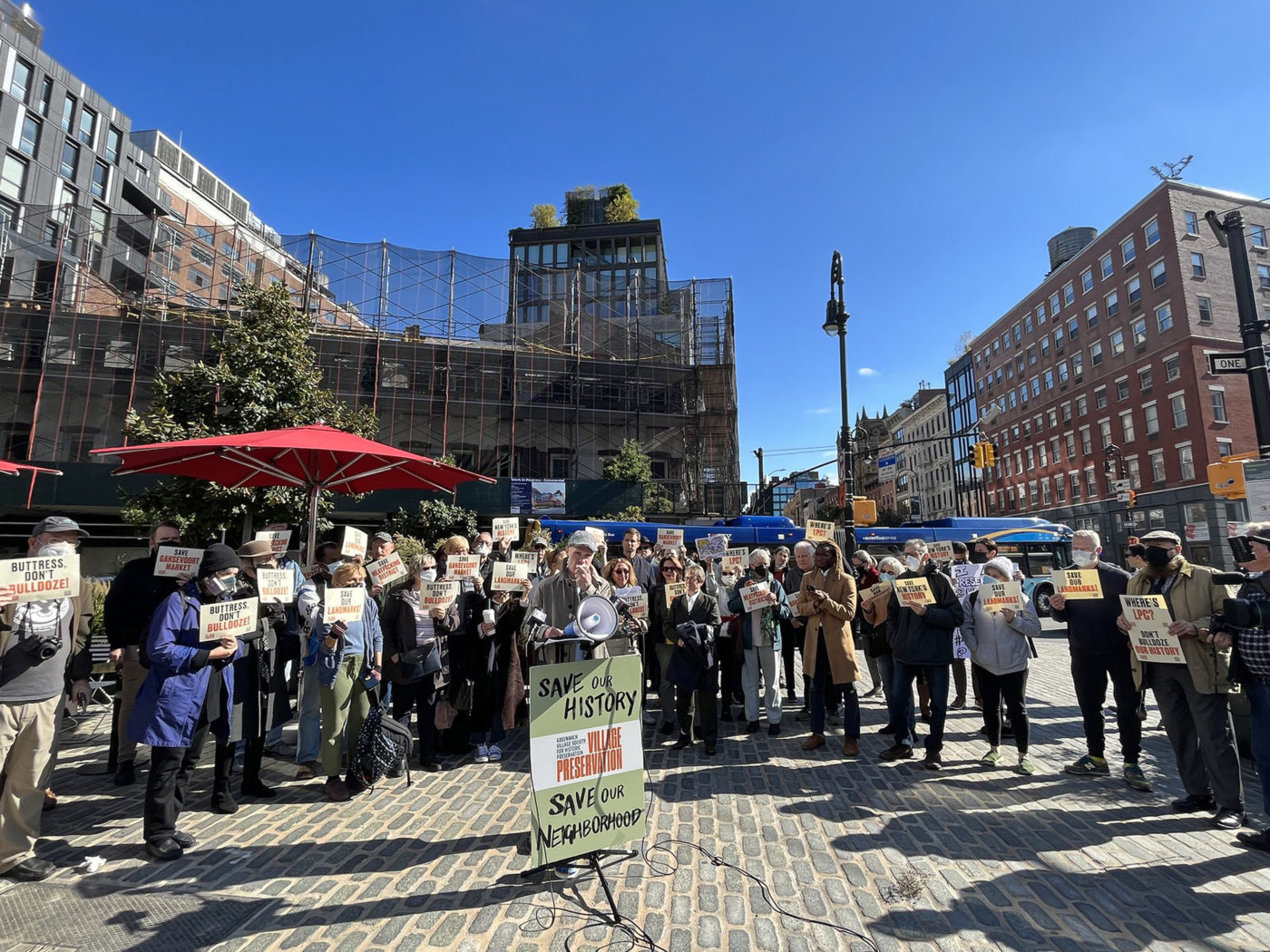 City Officials Must Be Held Accountable for Gansevoort Demolition Deception
Freedom of Information requests reveal that city agencies hid expert opinions that the nine landmarked 1840s houses at 44-54 Ninth Avenue/351-55 West 14th Street could have been been preserved rather than having their facades demolished. This type of deception, hiding of information, and government by lobbyists is unacceptable, and all involved must be held accountable.
---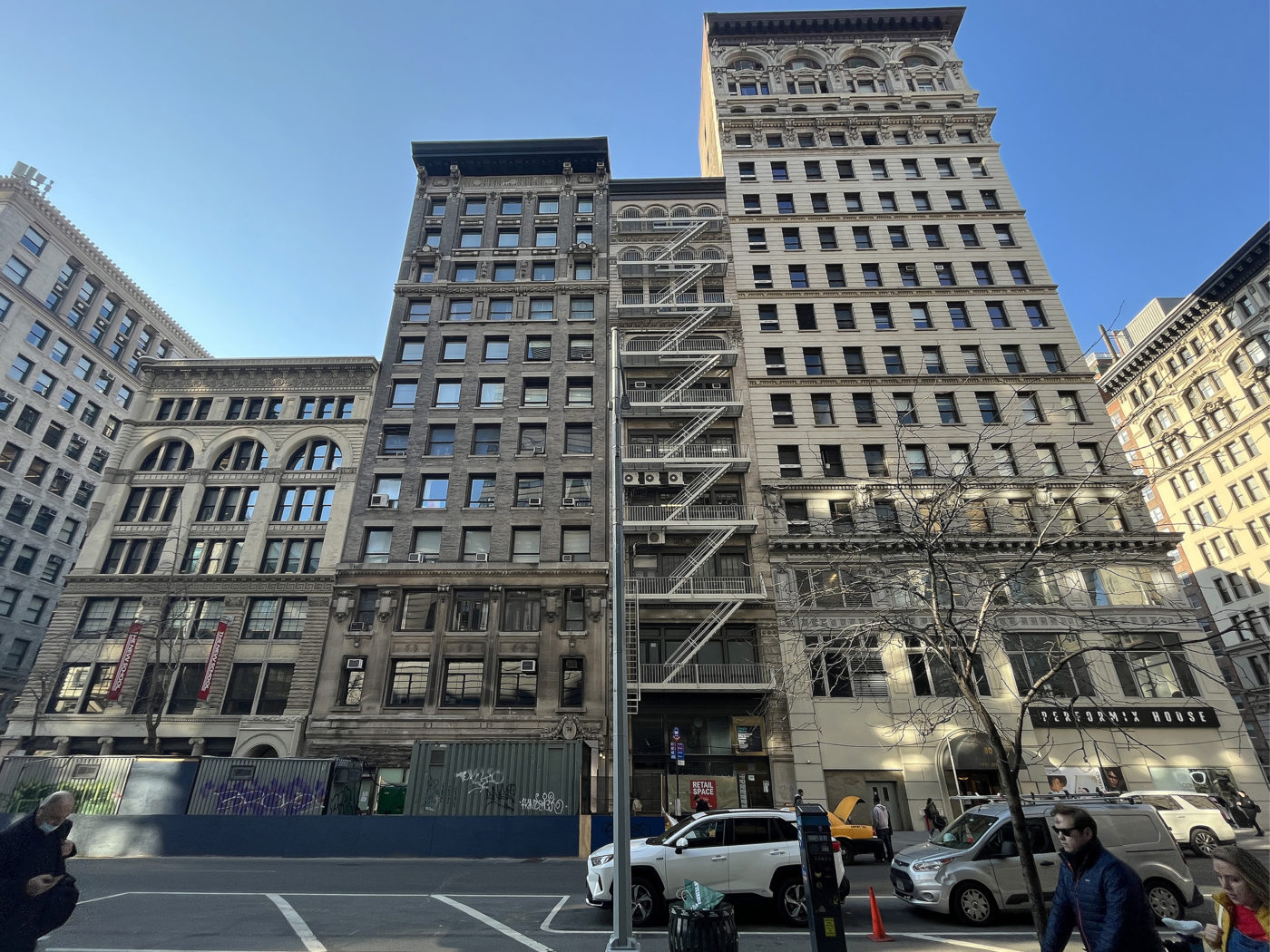 Preserve one of NY's "Seven to Save" — Landmark #SouthOfUnionSquare NOW!
The proposed South of Union Square Historic District has been named one of New York State's "Seven to Save" — one of the seven most important endangered historic sites in all of New York State. Tell our city's leaders — via email, tweet, or both — that they need to act immediately and support landmark designation of this area.
---
Preserve + Protect Women's History Landmarks South of Union Square
Recognize and protect more than 20 women's history sites South of Union Square and support designation of the area as a historic district as proposed by Village Preservation.
---
Urge City Officials to deliver on their 'Equity Framework' and landmark 285-287 East 3rd Street
Tell the Landmarks Preservation Commission to take immediate action in honoring the legacy of Steve Cannon with 285-287 East 3rd Street's designation as a landmark.
---
Save the Merchant's House Museum
Proposed construction next door to the Merchant's House Museum could do grave damage to this historic and vital public resource.
---
Expand Landmark Protections in the East Village
Urge the LPC Chair to to support significantly expanded landmark protections in the East Village, as advocated for by the Greenwich Village Society for Historic Preservation and a broad coalition of neighborhood and preservation organizations.
---