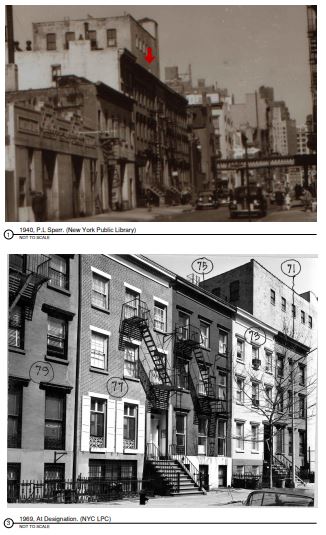 Date

1940 image on top, 1969 image on bottom

Rights

These photos were included in the applications made to the Landmarks Preservation Commission which appear on Village Preservation's website. Village Preservation does not maintain the rights to these photos. Please click on the application for more information.

Citation

"77 Jane Street, 2" Village Preservation (GVSHP) Image Archive, accessed Aug 5, 2021, https://www.villagepreservation.org/ia_image/77-jane-street-2/.