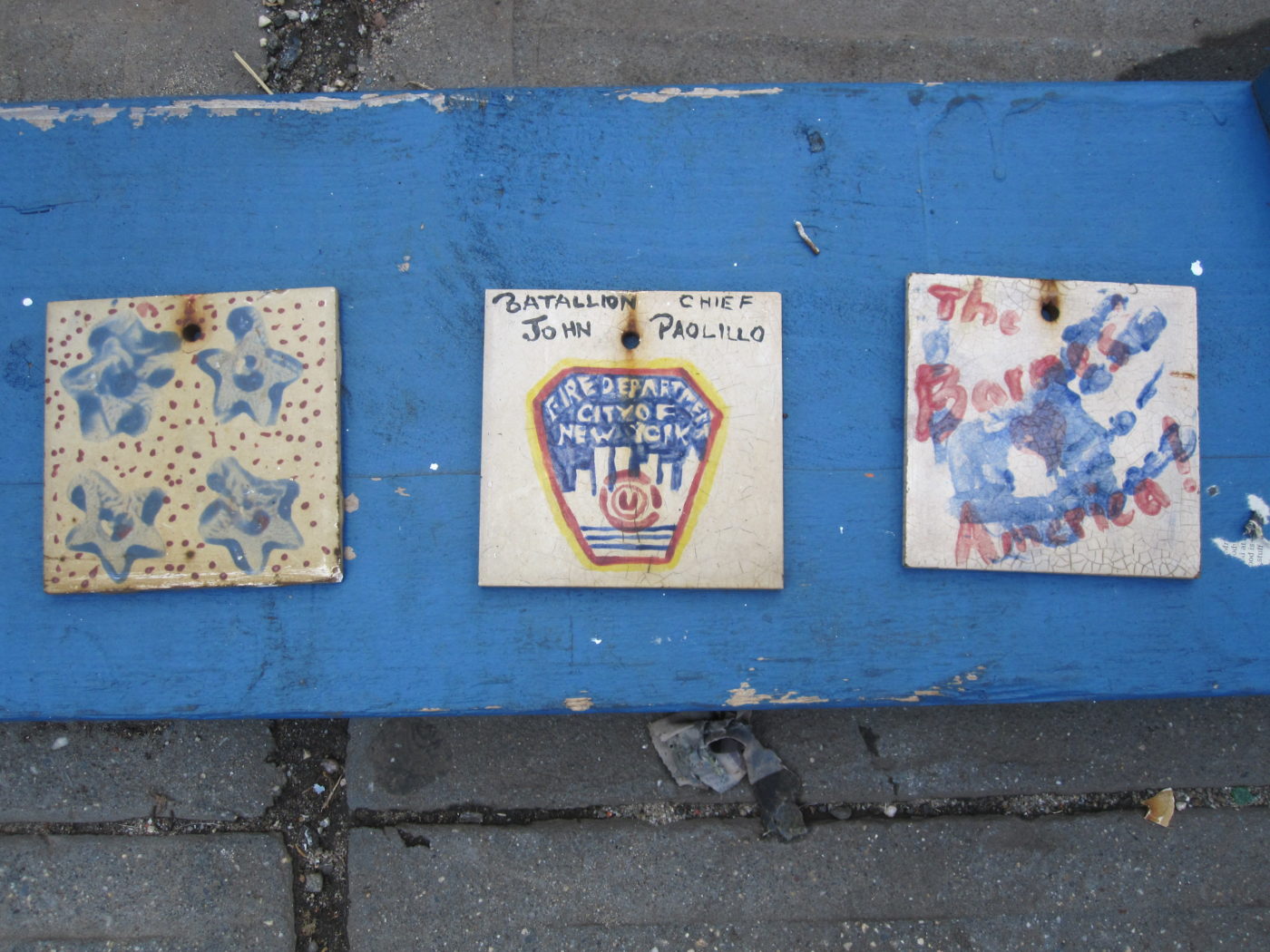 The 9/11 Tiles for America Memorial was created by Greenwich Village community members to honor the memory of those lost on September 11th, 2001, and the destruction of the World Trade Center.
View Full Collection
Date

September 7, 2011

Rights

Copyright restrictions may apply. Permission to publish or reproduce must be secured from Village Preservation.

Citation

"Blue Stars Batallion Chief John Paoillo FDNY The Barnes (heart) America" Village Preservation (GVSHP) Image Archive, accessed Dec 7, 2022, https://www.villagepreservation.org/ia_image/blue-stars-batallion-chief-john-paoillo-fdny-the-barnes-heart-america/.