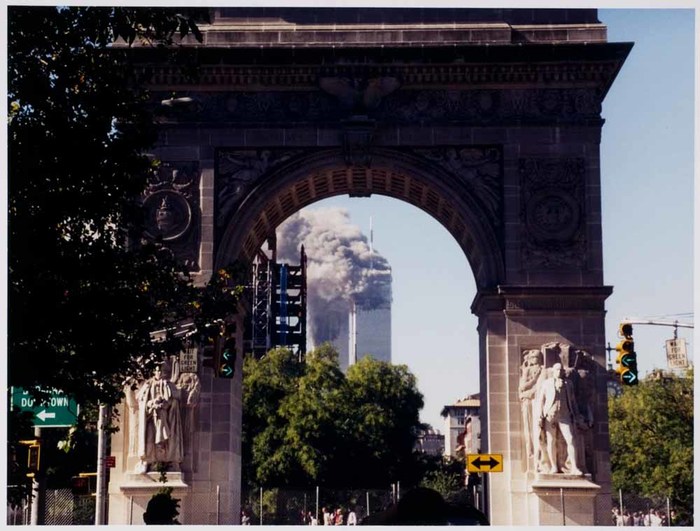 Greenwich Village resident Marisa Palmisano watched the Twin Towers of the World Trade Center burn and collapse from her neighborhood. She captured these two images in Union Square in the days after 9/11.
View Full Collection
Date

September 2001

Rights

Copyright restrictions may apply. Permission to publish or reproduce must be secured from Village Preservation.

Citation

"Towers Burning Seen Through the Arch Titled With Dignity and Nobility" Village Preservation (GVSHP) Image Archive, accessed Dec 7, 2022, https://www.villagepreservation.org/ia_image/towers-burning-seen-through-the-arch-titled-with-dignity-and-nobility/.