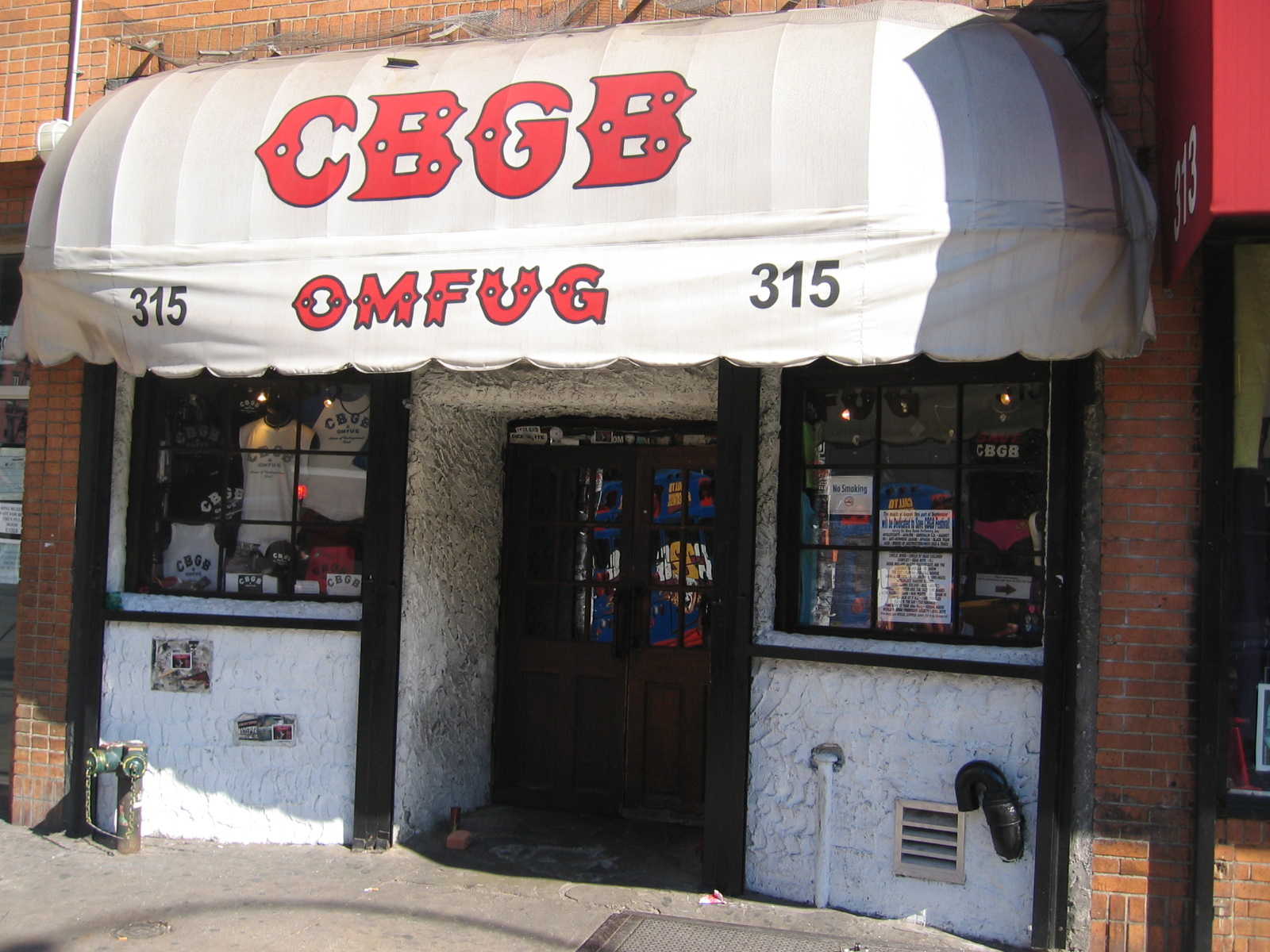 CBGB, the legendary rock club on the Bowery and Bleecker closed its doors on October 15, 2006, due to lease issues, 33 years after it opened. The last evening at CBGB's featured a headline set by Patti Smith, an unforgettable evening outlined by one fan in a recent blog post. 
The venue remains an extraordinary icon of the music scene of the East Village, particularly of the 1970s and 80s. Its full name, CBGB's & OMFUG, which stood for "Country Bluegrass Blues and Other Music for Uplifting Gormandizers" actually belied the club's status as an incubator for underground groups in the punk and rock scene. The Ramones, Blondie, Patti Smith, and the Talking Heads all got their start at what owner Hilly Krystal opened as a blues and country music club. You can read more about CBGB's, particularly the back alley known as Extra Place, and Talking Heads off-shoot the Tom Tom Club in past Off the Grid posts.
GVSHP recognized CBGB's with an annual Village Award in 2004 as part of a tribute to five Bowery theaters, including the Amato Opera, which closed in 2009. The award cited the extraordinary contributions the theaters made to the artistic history of the neighborhood.
Today, designer John Varvatos has a retail store in the former CBGB's space, and while some vestiges of the club's interior remain, CBGB is just a memory. GVSHP has been conducting an historic resources survey of the East Village, working to document the architectural and cultural history of this neighborhood. There is no doubt that CBGB, which incubated so many musicians, will play a big role in telling the history of the neighborhood.
Check out some historic images of CBGB from our historic image archive here, and take a tour of East Village punk sites (including CBGB) on our Building Blocks website here.