← Back
Annual Meeting and Awards Ceremony Pictures Now Available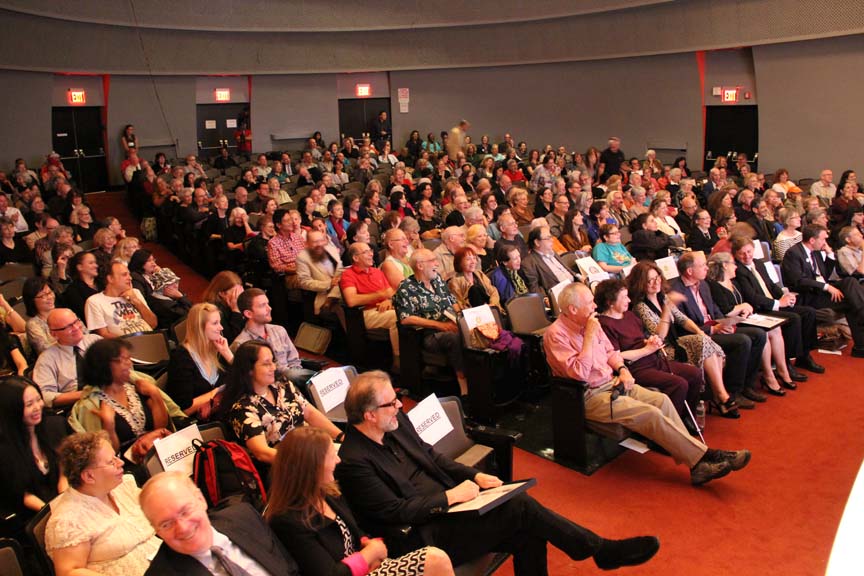 On Thursday, June 7, GVSHP presented its 32nd Annual Meeting and 2012 Village Awards. The 2012 Awardees and a full recap are all featured on Off The Grid. Be sure to read all about it. Not able to join us? You can check out pictures and a portion of the presentation from the event below the jump.
GVSHP Executive Director Andrew Berman began the evening with a report on the GVSHP's activities over the course of the year. Take a look at his report and the accompanying slides.
Representatives of the eight Village Awards presented last Thursday evening thank the community for being recognized.

Awardees proudly pose with their awards at the conclusion of the ceremony in The New School's Tishman Auditorium.
GVSHP members and their guests enjoy chatting at the reception, which followed the awards ceremony.
Want to see more of the Annual Awards ceremony? You can now check out more pictures from the evening on GVSHP's flickr page.