← Back
GVSHP Oral History: David Amram
GVSHP is excited to share our oral history collection with the public, and hope they will shed more light on what makes Greenwich Village and the East Village such unique and vibrant areas. Each of these histories highlights the experiences and insights of long-time residents, usually active in the arts, culture, preservation, business, or civic life of the neighborhood. Recently we launched new collections focusing on the East and South Villages, and have been highlighting some of the featured individuals on Off the Grid. These posts can be found here, and the entire oral history collection here.
Born on November 17, 1930 in Philadelphia, David Amram has been a noted musician, bandleader, prolific composer, and pioneer of the jazz French horn for over 50 years. At age seven, he started piano lessons, tried trumpet and tuba before settling on French horn. He attended Oberlin Conservatory of Music for a year, and in 1951, earned his Bachelor's Degree from George Washington University. Amram then attended the Manhattan School of Music.
Beginning in 1955, the musician lived in various parts of the Village, including at 319 East 8th Street and at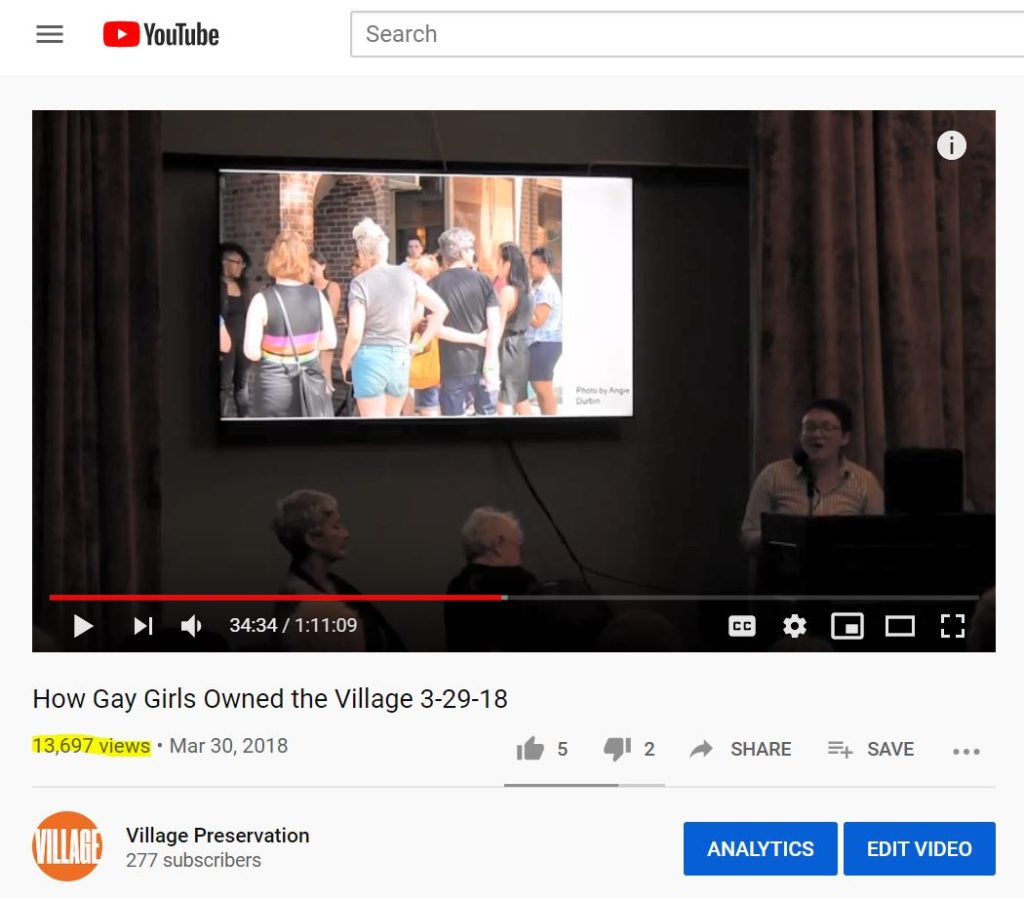 6th Avenue and 11th Street. During his oral history interview, Amram, who has composed more than 100 orchestral and chamber music works, referred to the Village as a, "refuge and oasis for very successful people."
Amram worked with many of these successful and talented people, including: Dizzy Gillespie, Lionel Hampton, Willie Nelson, Langston Hughes, Arthur Miller, Pete Seeger, Allen Ginsberg, Nina Simone, Bob Dylan, and Jack Kerouac, to name a few. Amram was a regular of many of the most renowned Village clubs and cafes of the 20th century, such as Cedar Tavern, San Remo, Lion's Head Tavern, Merchant's House, The Bells of Hell, The Gaslight and Kettle of Fish. He also played jazz French horn with Charles Mingus at Café Bohemia, where he met poets, musicians, writers and actors, like Miles Davis, Thelonius Monk, Allen Ginsberg, Gregory Corso, Jack Kerouac and Joe Papp.
Amram further reflects on his time living and working on the Village, stating,
"So life in the Village taught me that the superiority complexes, and the inferiority complexes, are two sides to the same coin, and if you allow yourself to value that rotten currency which is thrust upon us all the time, you realize that this is counterfeit currency. You don't try to cash in on it. The Village helped us to search for lasting values and provide a fresh way of seeing and looking at things."
Read the full interview transcript here.
Listed to the short audio clip here.