← Back
From Sip-Ins to Smoke-ins…Marijuana and the Village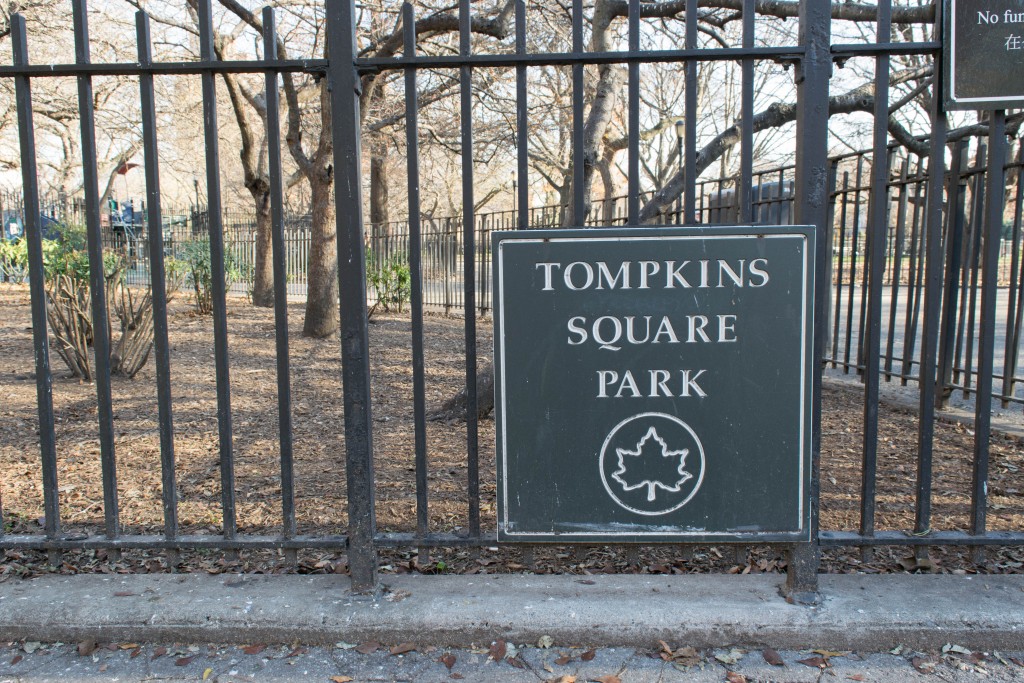 Recently, at GVSHP we celebrated the Julius' "Sip-In," an event that took place in 1966 that helped to end discrimination against LGBT people.  However, in recognition of 4/20, a day which has come to be associated with the push for the legalization of marijuana, we're going to talk about a different type of "In" that as taken place in the Village and East Village over the years.
In June of 1967, marijuana enthusiast, activist, and one of the founders of the Yippies, Dana Beal, organized "Smoke-Ins" that took place in Tompkins Square Park.  According to the book, Smoke Signals: A Social History of Marijuana – Medical, Recreational and Scientific:
"New York cannabis activists organized four successive weekend smoke-ins in the leafy refuge of Tompkins Square Park, a favorite hangout of East Village Hippies.  At the initial smoke-in in June 1967, Dana Beal tossed handfuls of joints into a thankful crowd, which sent everyone scrambling.  The same ritual was enacted a few weeks later when the Grateful Dead performed a free concert at another Tompkins Square smoke-in.  (It was the Dead's first visit to the Big Apple.)  By throwing down the gauntlet in such a fashion, Beal and his gang of pot provocateurs sought to force the police to choose between busting hundreds of people or letting them smoke in public.  The cops caved." 
Beal's activities eventually forced him to leave New York City, but he has returned on many occasions to assist with different marijuana legalization efforts.  Recently, he has been associated with the Million Marijuana March and the Global Marijuana March.  According to the NYC Cannabis Parade website, the first ever organized celebration for marijuana took place in Washington Square Park in the 70's:
"In 1973, the New York smoke-in occurs on "May Day," (hence, May Day is Jay Day) and is listed as "Natl. Marijuana Day" from where we get the first-Saturday-in-May worldwide event of the 21st Century. (Except…the first Saturday in May 1973 was May 5; May Day — May 1— was a Tuesday, so the mystery continues.) The event took place in Washington Square Park, which has become the traditional ground for the annual rally with huge crowds in the late 1970s and mid-1990s, and fights with the city, including being banned from the park, in many other years. The 1973 rally "visited John and Martha Mitchell's" according to the listing, perhaps the first "marijuana march," ending appropriately at the home of the U.S. attorney general."

Today, the Cannabis Parade has been taking place every year in May since 2010, starting at 23rd Street and ending in Union Square.
So while the origins of  4/20 events emenate from farther afield, clearly the Village and East Village have played a central role in the push for marijuana legalization — whether one supports, opposes, or is indifferent to the effort.