← Back
Business of the Month – Village Music World, 197 Bleecker Street
Your input is needed! Today we feature our latest Business of the Month — help us to select the next. Tell us which independent store you love in Greenwich Village, the East Village or NoHo: click here to nominate your favorite. Want to help support small businesses? Share this post with friends.
Bleecker Street in Greenwich Village has always been at the center of the music world — a home for musicians, performance venues, and music stores. Many beloved record shops have come and gone, but for 30 years Village Music World at 197 Bleecker Street is still spinning, and they are our November Business of the Month.
The business of selling music is one arguably most impacted by technology. From the evolving formats of records, 8 tracks, cassettes, CDs and digital downloads, a store must be nimble to stay relevant. One of the proprietors of Village Music World, Jamal Jararah said, "It used to be in the 90s if you had a vinyl collection you were a weirdo." And for a time they did not even sell records. Now the resurgent interest in vinyl has helped to keep many a music shop afloat. But they sell more than just records at Village Music World.
They opened at this spot on Bleecker Street just west of MacDougal Street because it was a center of culture and music and the arts, and they were surrounded by musicians and venues. Back then, foot traffic enabled them to make in an hour in sales what it now takes a month now to make.
Jamal recalls that in the 90's a young enterprise called Amazon sent out representatives desperate for shops to put their items online. Now online sales make up about half of their business. But it is like another rent, with software fees and more fees. It was different then Jamal noted, "before Disney took over 42nd Street."
Unlike other record shops, at Village Music World they do not specialize in any one genre but cover a wide spectrum of music. While there someone was asking for a particular Roxette song with a saxophone solo. A clerk perused a box of new arrivals that had some classic hard-to-find Coltrane. Jamal answers the phone "Village, Village Music."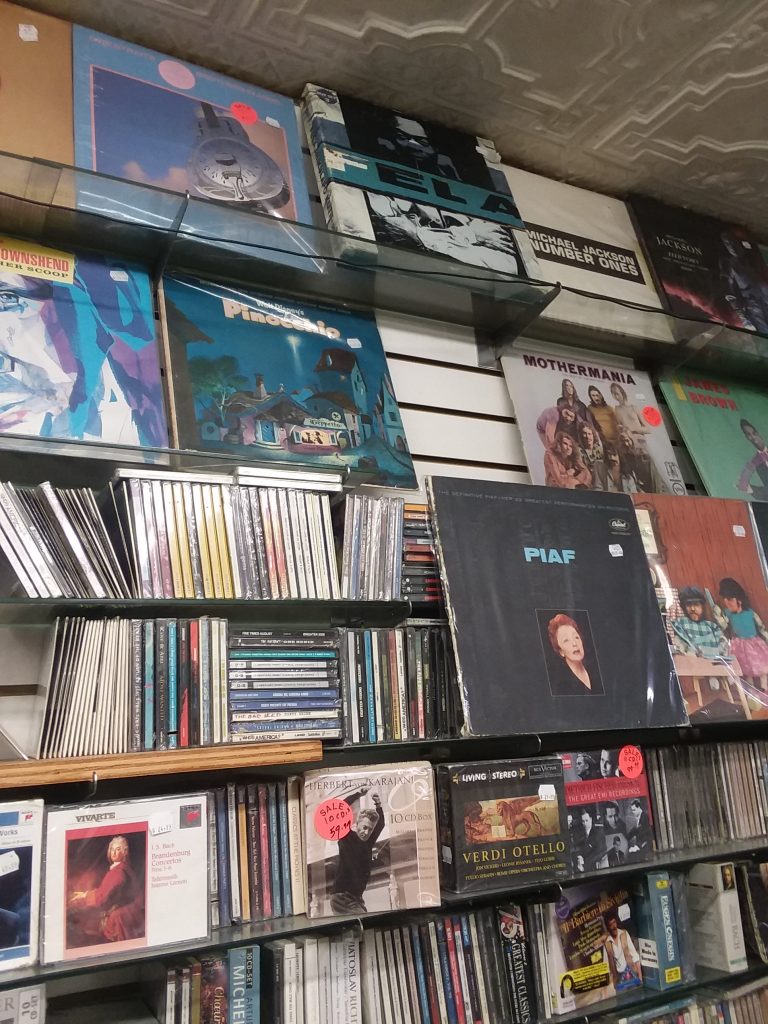 I asked one customer why he frequents the shop. He replied wryly, "I am too stupid to order online, and Bezos owns everything."
Since 1992 Village Music World has carried music from all over the world at their current location. Visit during "ShopBleecker" month. And see the map below of all of our Business of the Month honorees, including three others on Bleecker Street: bookbook, Matt Umanov Guitars (sadly closing) and a Li-Lac Chocolates, with a few more just off this famous corridor, like Caffe Vivaldi where you can still see live music! Any day is good, but remember November 25th is Small Business Saturday, a perfect opportunity to show your love for small businesses around the Village. Make sure to get a Village Access Card to take advantage of over eighty exclusive deals and incentives at local shops and restaurants! And if you visit Village Music World and mention GVSHP or #ShopBleecker you will get 25% off!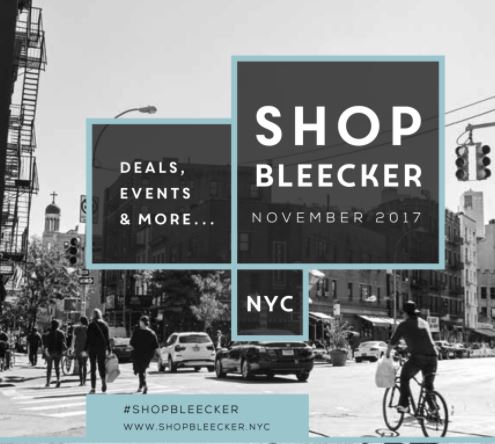 What special small business would you like to see featured next? Just click here to nominate our next one. Thank you! #shoplocalnyc
And here is a handy map of all of our Businesses of the Month: