← Back
The Gay Activist Alliance is Founded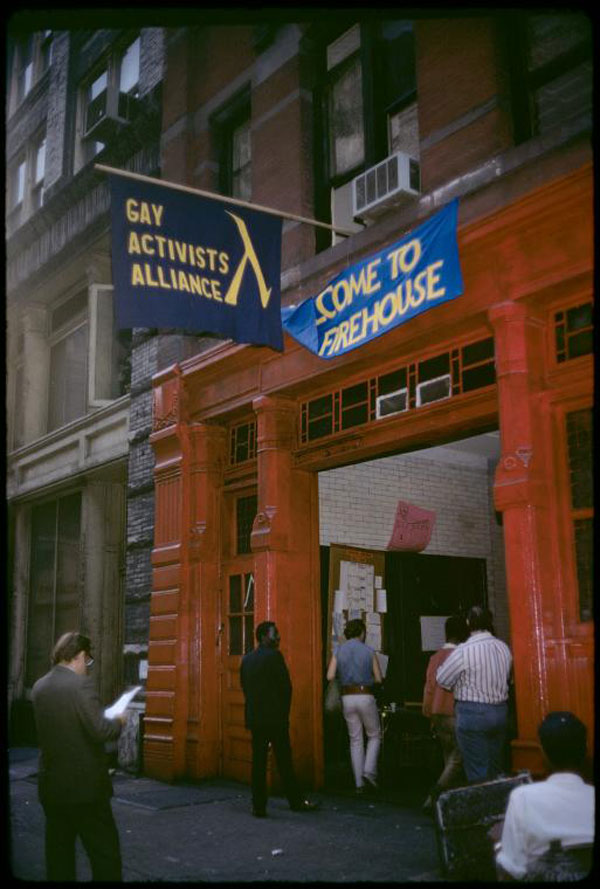 On December 21, 1969, the Gay Activist Alliance (GAA) was founded. Almost exactly six months after the Stonewall Riots, the group was founded by Marty Robinson, Jim Owles, and Arthur Evans, as an offshoot of the Gay Liberation Front. The GAA was intended to be a "single issue, politically neutral [organization]", whose goal would be to "secure basic human rights, dignity and freedom for all gay people." Active mostly just from 1970 to 1974, they had a profound influence not only on the lives of gay and lesbian New Yorkers, but on the broader culture and on activism in our city and country in general.
GAA members were most famously known for performing zaps — raucous public demonstrations designed to embarrass a public figure or celebrity while also calling the attention of both gays and straights to issues of LGBT rights. Their "zaps" and face-to-face confrontations were highly influential to other activist and political groups. In one action in March 1970, the GAA organized protests against the police raid on the Snake Pit bar in Greenwich Village and the injuries suffered by Diego Viñales in the resulting chaos. These protests helped spark interest in the upcoming Christopher Street Liberation Day events already planned for June 28th, and scheduled to commemorate the first anniversary of the Stonewall riots. This event would go on to become the first Pride March celebration in the United States.
The GAA first met at the Church of the Holy Apostles (9th Ave. & 28th St.), but in 1971 moved to what would be their most well-known location, an abandoned firehouse in the SoHo at the edge of the South Village at 99 Wooster St. This location thus became the first gay and lesbian organizational and social center in New York City. However, in 1974 the GAA firehouse was targeted by an arson fire and subsequently the group and location was forced to cut back on functions. They officially disbanded in 1981.
It was in no small part due to the efforts of the GAA that New York City continued to be on the forefront of the effort to advance LGBT rights nationally. We are indebted to the GAA for all they have done, and are proud to include their former headquarters on our Civil Rights and Social Justice Map.