← Back
The Who, live at the Fillmore East
On April 6th, 1968, The Who rocked the Fillmore East as part of a two-night residency. On April 20th, they will release a double CD and triple LP of that seminal two-night stint, in honor of its fiftieth anniversary. The Who have played around the world for decades, but among their many performances they chose to commemorate and release this one, a further testament to the importance of the Fillmore East as a premiere performance venue of its era, and its central role in music history.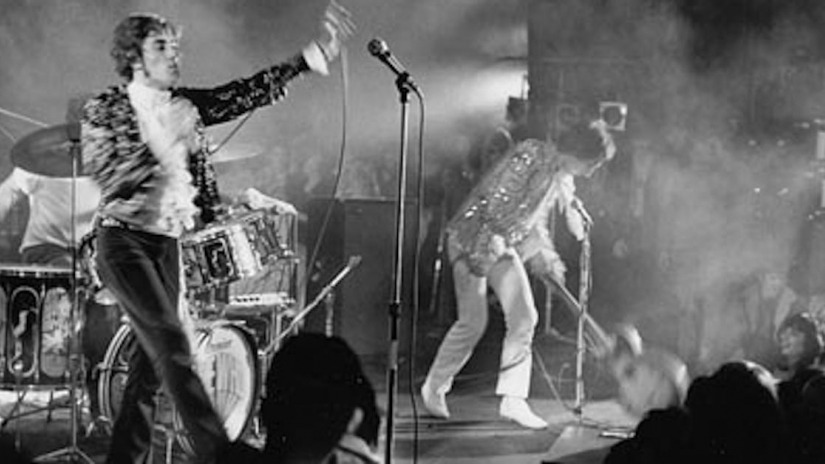 The album includes a previously unreleased cover of "C'Mon Everybody" by Eddie Cochran, who also wrote "Summertime Blues," as well as a rare version of "Fortune Teller," penned by New Orleans music legend Allen Toussaint but made famous by the Rolling Stones. The Who also play extended versions of their hits on the recording — the second CD of Live at the Fillmore East 1968 is devoted to a 30+ minute rendition of the Who's classic "My Generation," which culminates in, as The Who's official website describes it, "guitar-smashing and drum demolishment."
The album includes lively banter from the stage, including a colorful reminiscence about the previous incarnation of the space when it was rather rundown and known as the Village Theatre. At one point Roger Daltrey says "Last time we played in this theater, it was the Village Theatre, I think I prefer its present name and organization." Another interesting moment comes when they introduce one of their songs, "Little Billy", noting that its inclusion arose from a suggestion of one of their publicity team, who also worked for the Cancer Society, that they make an anti-smoking song.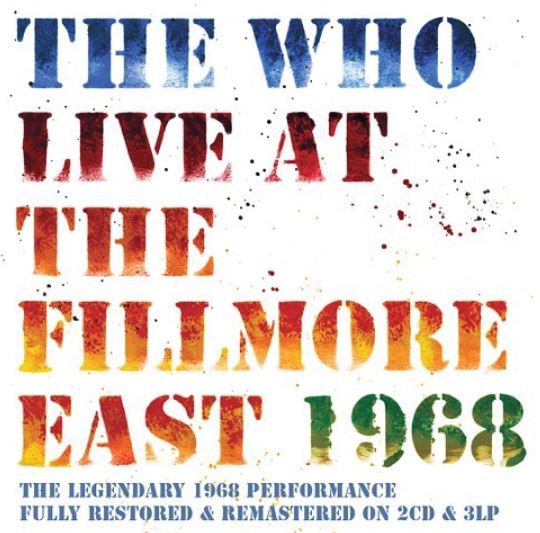 The Who were the first English rock act to headline the newly revamped venue, which had opened less than a month earlier on March 8th. They were originally scheduled to play two sets each night, but concerns about unrest following Martin Luther King, Jr.'s assassination in Memphis on April 4th, led them to combine two sets into one. Manager Kit Lambert recorded the shows, hoping to release them as a live album, but that plan had to be jettisoned when Lambert found that his equipment did not record the whole first night.
The second night's concert on April 6th, is what will make up Live at the Fillmore East 1968. The sound was restored by the Who's longtime sound engineer, Bob Pridden, working from the original four-track tapes!
In October 2014, the Greenwich Village Society for Historic Preservation unveiled a historic plaque on the building at a ceremony featuring Joshua White of the Joshua Light Show and critic/guitarist Lenny Kaye.
If you want to read more about the Fillmore East, check here. And here is the tracklist for the upcoming The Who Live At The Fillmore East:
Disc One / Side 1
Summertime Blues
Fortune Teller
Tattoo
Little Billy
Disc One / Side 2
I Can't explain
Happy Jack
Relax
Disc Two / Side 3
I'm A Boy
A Quick One (While He's Away)
Disc Two / Side 4
My Way
C'mon Everybody
Shakin' All Over
Boris The Spider
Disc Three / Side 5
My Generation (Part One)
Disc Three / Side 5
My Generation (Part Two)