← Back
Many layers of history at the corner of 4th and 12th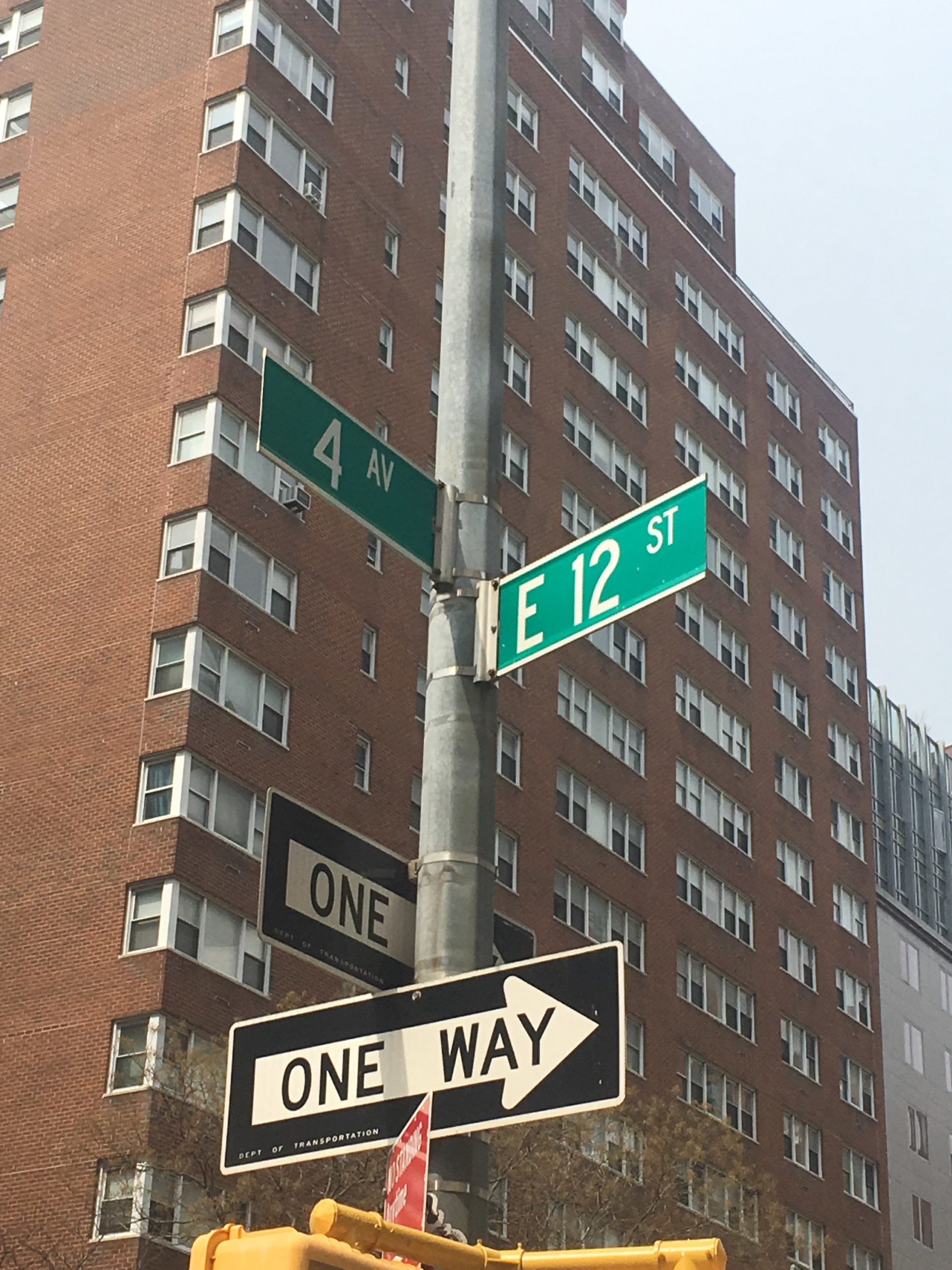 The 12th of April isn't a particularly special day of the year, but the spots around 4th Ave. and 12th St. are some special locations themselves. In honor of today's date, we are taking a look at some of the buildings and history on and around this intersection.
International Tailoring Company Building, 101-111 Fourth Ave.

This 12-story terra cotta and brick building was completed in 1920. It was designed by Starrett & Van Vleck Architects as manufacturing lofts for the International Tailoring Company with a retail ground floor. In 1938, an adjoining 3-story building on the northeast corner of the lot was demolished by the W.P.A. and turned into a loading dock. In 1955, the dock gave way to a parking lot.
Starrett and Van Vleck became known for their designs of department stores, including those buildings for Bloomingdales, Saks Fifth Avenue, and Lord & Taylor (their first department store commission, which is now a designated New York City Landmark).
Site of St. Ann's Church, 110-124 E. 12th St.
On 12th Street, between 4th and 3rd Aves., sits the site of the former St. Ann's Church. In late 2005, NYU announced plans to build this 26-story mega-dorm on the site of St. Ann's Church, which they demolished that same year. Sadly, all that remains of the beautiful church is a freestanding shell of the 1848 facade. The building that once stood behind it was built in 1870 to the designs of Napoleon LeBrun. You can read more about the loss of this beautiful house of worship, and other spaces lost to NYU (with even more shady preservation promises), here.
The neighboring rectory of St. Ann's Church was also demolished in 2004 to make way for this dorm. The building was a four-story rowhouse that sat at 110 East 12th Street.
The Petersfield, 113-119 Fourth Avenue; 101-107 East 12th Street

This building, now known as the Petersfield, was constructed as retail space with lofts on the upper floors. Constructed in 1905 and designed by Robertson & Potter, the building features large symmetrical windows that provided natural light for the manufacturing work that took place inside. The whole building has a sleek and geometrical design, and features inlaid diamond tiles on the cornice.
In 1987, the building was converted to residences on the upper floors by Richard S. Berry and F. Anthony Zunino.