← Back
Penny Arcade: Downtown Iconoclast and "Queen of the Underground" to host GVSHP's Village Awards
Penny Arcade has been living the bohemian life in New York City, and making art about it, on and off for more than four decades. She says she is "fundamentally a poet," but also sings, dances, acts, and claims a hand in defining performance art in the 1980s. Arcade — a.k.a. Susana Ventura — is also a contributor to GVSHP's book, Greenwich Village Stories, which collects both written remembrances and artwork from dozens of accomplished local figures. She will honor GVSHP by hosting its Village Awards ceremony on June 6th, 2018.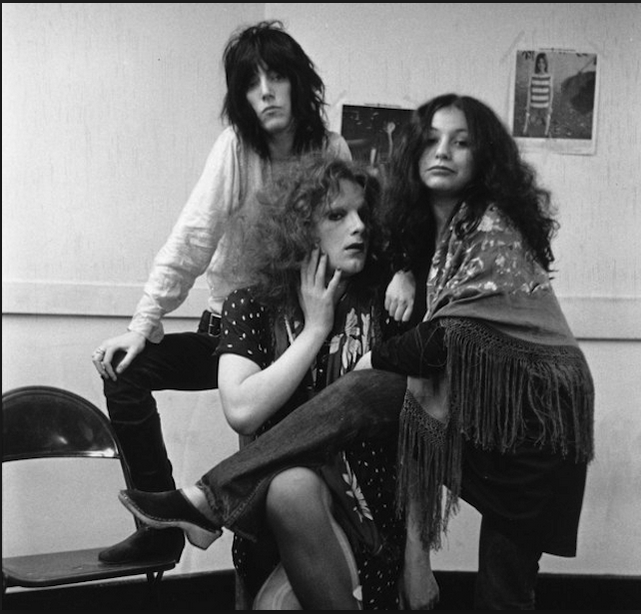 Rumored to have found her education in reform school, she ran away from her home town of New Britain, Conn at the age of 17. She moved to downtown Manhattan, was sheltered by drag queens and fell under the tutelage of gay artists including Andy Warhol; the filmmaker and performance artist Jack Smith; and John Vaccaro, founder of the avant-garde Play-House of the Ridiculous theater group.
Taking a note from her drag mentors, Ventura renamed herself Penny Arcade and through the 1980s solidified her place in the firmament of downtown performance artists, presenting shows incorporating burlesque dancers, and mixing personal biography with passionate and sarcastic monologues about the AIDS epidemic, the women's and gay rights movements, and her own right to flaunt her body and her mind. She came to be known as known as "the queen of the underground."
Since 1992 Arcade, along with longtime collaborator Steve Zehentner, have created over ten full length shows that have toured around the world. Their latest show, Longing Lasts Longer, which currently has dates Joe's Pub at The Public, has been performed in over 39 cities and with more to come. She and Steve have also recently collaborated on The Lower East Side Biography Project. The LES Biography Project's biographies and archive works "to ensure that future generations have access to the mad souls of invention that built this New York City neighborhood's reputation as an incubator for authenticity, rebellion and iconoclasm."
Penny Arcade has never wavered or relaxed in her quest to entertain, challenge, and expand both herself and her audience. It has been said that she possesses a rare ability to articulate ideas that "are still forming in the collective psyche that have not yet emerged nor have been sanctioned by collective consciousness."
We are looking forward to Arcade's unique voice at the Village Awards. We know she will be anything but conventional!
Read about our 2018 awardees here.
The Village Awards are a time-honored spring tradition in the Village. We hope you will join Penny Arcade and GVSHP to celebrate the most unique and wonderful aspects of our communities on June 6th. To register, click here.