← Back
Theater for The New City: 2018 Village Awardee
Theater for The New City (TNC) was founded in 1970 and has served its community with a wide variety of programming for nearly fifty years. TNC has premiered nearly one thousand new American plays and won more than forty OBIE Awards. Co-Founder Crystal Field has led the incredible institution since its founding. And on June 6th, we will be honoring TNC as one of our Village Awardees.

Crystal Field, George Bartenieff, Theo Barnes, and Lawrence Kornfeld formed TNC at Westbeth. It was named "Theater for the New City" after a speech in which then-Mayor John V. Lindsay envisioned a "new city" for all. It officially opened in March 1971. Its first two seasons included plays by Richard Foreman, Charles Ludlam, Miguel Piñero, and Jean-Claude van Itallie. TNC began its Annual Summer Street Theater and founded the Greenwich Village Halloween Parade with fellow 2018 Village Awardee Ralph Lee. Also in its first year, TNC moved to 113 Jane Street. Now the upscale Jane Hotel, back then it was a seaman's hotel in a run-down area by the piers (read about the Jane Hotel's Titanic connections here). TNC helped revitalize the area, and the theater it created would later be known as the Jane Street Theater.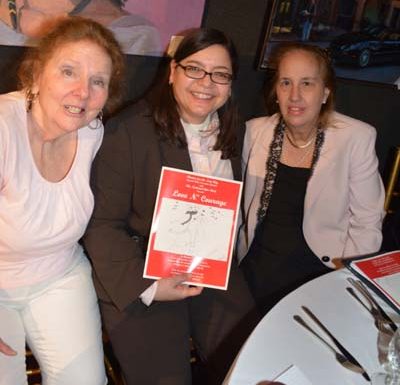 In 1986, TNC purchased an underutilized 30,000-square-foot former WPA building at 155 First Avenue with the help of Bess Myerson, Ruth Messinger, and David Dinkins. The First Avenue Retail Market was built in 1938 as part of Mayor Laguardia's efforts to remove pushcarts from city streets. TNC converted the market building into a vibrant community arts center. This transformation was a critical factor in the cultural and commercial revitalization of the surrounding East Village neighborhood.
TNC premieres more than thirty full-length dramas, comedies, and musicals each year. Its writers include emerging and established playwrights who present widely divergent cultural perspectives. TNC's art gallery in its expansive lobby provides scenic designers and other visual artists – especially local East Village/Lower East Side artists – with much-needed exhibition space. TNC is dedicated to nurturing and developing theater artists and groups whose work reflects the breadth of the American experience.
TNC's Resident and Presenting Theater Programs are widely known for their cultural diversity and social outspokenness. The multi-ethnic character of the East Village/Lower East Side guides TNC's focus on nurturing African-American, Asian, Latinx, and Native American theatrical expressions. TNC is also well known for cultivating LGBT writers and theater groups. Critically, TNC insists on maintaining affordable ticket prices of $10-15 for most shows. This allows TNC to serve the largest and widest audience possible.
TNC's Annual Summer Street Theater brings a fifty-member company to thirteen multi-ethnic and low-income neighborhoods to raise social awareness throughout NYC. Its Village Halloween Costume Ball and Lower East Side Festival of the Arts present the work of hundreds of performing artists to festive audiences of about 25,000, largely free-of-charge. Their Free Ticket Program distributes about 6,000 free tickets to over a hundred participating community organizations, youth groups, and senior centers throughout the city. They also introduce local students to a variety of theater arts including puppetry, mask-making, and script and songwriting.
Join us on June 6 as we celebrate and honor the Theater for the New City and five other wonderful recipients of our Annual Village Awards.
Click here to RSVP to the 2018 Village Awards.
Click here to read about the other 2018 Village Awardees