← Back
Horatio Gomez: Physician, Philanthropist, and Caretaker of Greenwich Village's Architectural Heritage
This is one in a series of posts marking the 50th anniversary of the designation of the Greenwich Village Historic District. Click here to check out our year-long activities and celebrations.
Dr. Horatio Gomez was a 19th-century doctor who could trace his Jewish lineage to Abraham Haim de Ludena, one of the original Sephardic Jewish refugees fleeing persecution in Dutch Brazil after the Portuguese takeover, who were themselves descended from Jews who fled Spain and Portugal after the inquisition which began in 1492.  Gomez's forefather Abraham arrived in New Amsterdam in 1654, part of the very first group of Jewish settlers anywhere in North America. Aside from his notable lineage Dr. Gomez was also a philanthropist active within the 19th-century Jewish community of New York City and the owner of what are today some of the properties most associated with the charm and history of Greenwich Village and the Greenwich Village Historic District, which had been in his family since at least 1799.
Dr. Gomez was born in New York City on February 27, 1827, to Aaron Lopez Gomez and Hettie (Ester) Hendricks. He attended the College of Physicians and Surgeons of New York City and graduated as a doctor in 1849. Following graduation, he traveled throughout Europe educating himself by visiting hospitals in the continent's cities.  When he returned to the States he developed a reputation for providing medical services for those in need without expectation of fee. When the Sanitarium for Hebrew Children of New York was incorporated in October of 1879, Dr. Gomez was one of the Board of Managers and named Vice President of the organization. He was also on the auxiliary board among all women members. The auxiliary board was responsible for a number of services for poor Jewish children including distributing clothing, organizing recreational excursions, and supplying medical aid and advice. This board was also responsible for raising the money and building of the sanitarium which was completed in 1892 in Rockaway.  This was a time when New York was experiencing a flood of mostly poor Eastern European (Ashkenazi) Jewish immigrants who did not have anything like the resources of their much more established Sephardic brethren like Dr. Gomez, whose families had been in this country for more than two centuries.
Dr. Gomez was also very involved with the Spanish and Portuguese Congregation Shearith Israel, whose "Second Cemetery" (it was actually their third, but the first was destroyed) is located on West 11th Street east of 6th Avenue in the Greenwich Village Historic District. This was the first Jewish congregation established in North America and Dr. Gomez's family had been members since its founding in New York in 1654. Dr. Gomez was a long-time member of the Board of Trustees and at one point president of the congregation. He also was an active participant in the Congregation's charitable and educational societies including the Hebra Hased Va Amet, which was responsible for aiding the sick and burying the dead. When the congregation's new synagogue at 2 West 70th Street was consecrated in 1897, Dr. Gomez had the honor of being the first to open the building's doors, an honor that his great-great-grandfather Luis Moses Gomez had enjoyed in 1730 when the first synagogue for the congregation had been consecrated on Mill Street (today's South William Street). At that time, Luis Moses Gomez was president of the congregation.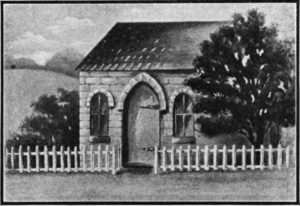 Dr. Gomez and his family have a rich connection to Greenwich Village. In 1799 Joshua Isaacs began building his wooden home at 77 Bedford Street which is believed to be the oldest building in Greenwich Village today. Almost immediately, Isaacs was forced to declare bankruptcy. His son in law, Harmon Hendricks, who was married to his daughter Sarah, bailed him out by buying the property in 1801. Harmon Hendricks and his brother Solomon owned America's first copper rolling mill, and they were agents for the well-known Bostonian Paul Revere, which would put them deep in the realm of revolutionary supporters. That and the War of 1812 generated a great deal of work for Hendricks, and his father-in-law Jacob Isaacs, who partnered with him in his work.  In addition to 77 Bedford Street, Hendricks purchased the block of Greenwich Avenue between Bank and 12th Street, among other properties both north and south of the Village. When Hendricks died in 1838, he was buried in the Third Shearith Israel Spanish Portuguese Synagogue Cemetery on 21st Street in Chelsea. Hendricks left his estate to his six children among whom it was divided.  His daughter Hettie, Dr. Gomez's mother, got the Bedford Street house.  She eventually left it to her son.
The Gomez family also built 75 1/2 Bedford Street between 1854 and 1862, now known as the narrowest building in New York City. One of its first occupants was German-born shoemaker Jacob Bloom and his family. Some of its later occupants were a bit more famous than Mr. Bloom, including the poet Edna St. Vincent Millay, Cary Grant, John Barrymore, and children's author Ann McGovern, who wrote Mr. Skinny's Skinny House with illustrations showing 75 1/2 Bedford Street. Another children's author who lived here was William Steig, who wrote Shrek and Sylvester and the Magic Pebble, as well as being a cartoonist for The New Yorker. Steig's sister-in-law, anthropologist Margaret Mead, also lived there.
Dr. Gomez died in 1909 and the properties on Bedford stayed in the Horatio-Gomez family until 1923. After they were sold, they almost immediately acquired by a group of artists, including Millay, who turned them into theaters and housing for artists, including today's Cherry Lane Theatre.
For more Jewish history of the Greenwich Village Historic District, read here or see the Jewish History tour on our Greenwich Village Historic District 50th Anniversary map at www.gvshp.org/GVHD50tour.