← Back
Sarah Smith Garnet: Suffragist, Principal, Villager
In the late 1880s, Brooklyn-born Sarah Smith Garnet helped found the Equal Suffrage League, a Brooklyn-based club for Black women, which worked with the Niagara Movement, a predecessor to the National Association for the Advancement of Colored People (NAACP.). She also served as superintendent of the Suffrage Department of the National Association of Colored Women. Garnet was also a small business owner, the first Black woman principal of a school, a world traveler and public speaker, and, for a few years, a Villager, living in the still-extant house at 175 MacDougal Street.
Sarah Smith Garnet was born on July 31st, 1831, the eldest of 11 children. Her parents were farmers and owned land in Queens County, then part of Long Island. While she spent most of her life in Brooklyn, from 1880 to 1883, Garnet lived with her husband, the abolitionist, minister, educator, and orator Henry Highland Garnet at 175 MacDougal Street.
Her father, Sylvanus Smith, was a founder of the free Black community of Weeksville, in present-day Crown Heights. Mr. Smith was one of a few Black men at the time who were allowed to vote because, in 1820, the New York State Constitution introduced a $250 property requirement for Black men. Weeksville was established, in part, as an answer to this discrimination. Sarah Garnet would continue her father's legacy, advocating both professionally and politically against racial discrimination and for the right to vote.
Garnet's sister, Susan Smith McKinney Steward, was the first African American woman physician in New York, pioneering a legacy of women in medicine along with Villager Elizabeth Blackwell.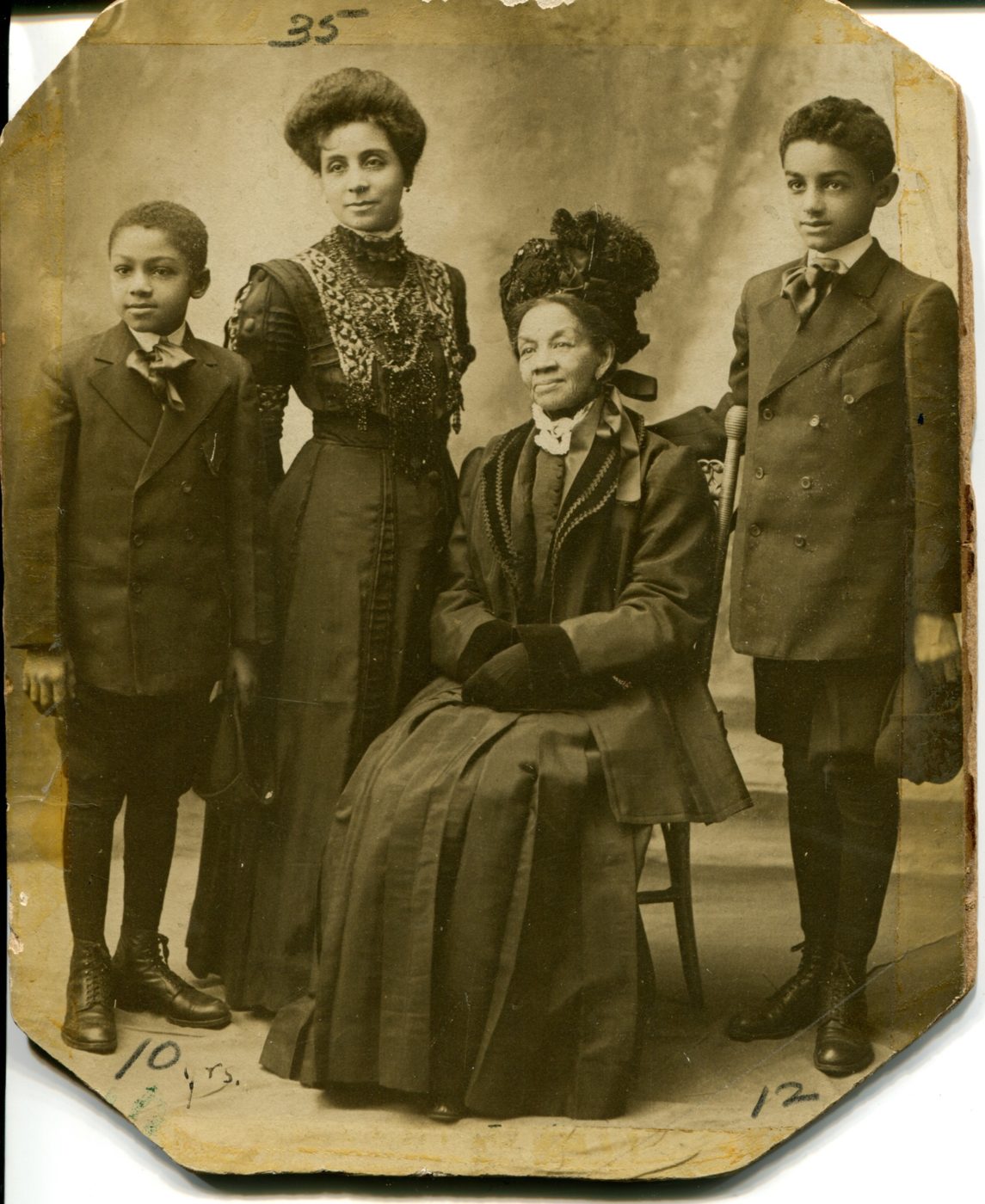 Though her time in Greenwich Village was brief, Garnet's presence in the neighborhood highlights a time in Village history when a robust African-American neighborhood, called "Little Africa," was centered around Minetta Street and Lane and surrounding blocks. Garnet, deeply rooted in both her Brooklyn and Village communities, played an incredible role in championing African American and women's rights.
Garnet was the first African American woman principal in the New York City school system, for which she worked for 37 years. When she began teaching in 1854, the public schools were racially segregated, including her school, the African Free School of Williamsburg. She was the first African-American woman to be appointed principal in the New York City public school system; she took over leadership of Grammar School Number 4 on April 30, 1863. Now, the Sarah Smith Garnet school, P.S. 9, is located in another historic district – Brooklyn's Prospect Heights.
From 1883 to 1911, Garnet also owned a seamstress shop in Brooklyn. During that time she co-founded the Equal Suffrage League, the first suffrage organization founded by and dedicated to the suffrage of Black women. For its first few years, the organization met in the seamstress shop, then moved to the YMCA on Carlton Avenue, and later merged with the National Association of Colored Women's Clubs.
In 1892, Garnet participated in establishing the Woman's Loyal League of New York and Brooklyn with Ida B. Wells, Susan McKinney, Maritcha Lyons, and Victoria Earle Matthews. In July 1904, she spoke at the fourth convention of the National Association of Colored Women in St. Louis, Missouri. Garnet was also elected superintendent of the suffrage department of the organization, which joined forces with the National Council of Women in 1905. Although Sarah Smith Garnet passed away in 1911, nine years before the passage of the 19th Amendment, which removed sex as a barrier to voting rights in this country, her impact was most certainly a powerful catalyst for change in her community.
In 1911, Garnet accompanied her sister, Susan Smith McKinney Steward, to London, England, for the first Universal Races Congress. Steward presented the paper "Colored American Women" at the conference, which was also attended by W. E. B. Du Bois. Just weeks after she returned from Europe, Garnet died peacefully at home, at the age of 88, leaving behind a legacy of education and activism that would, just a few years later, result in the success of women's suffrage in 1920.
African Americans have had a long and storied history in Greenwich Village, the East Village, and NoHo. Village Preservation's Civil Rights and Social Justice map shows a broad range of that history, and Garnet also appears on our Women's Suffrage History Map and on our Greenwich Village Historic District Map's "Transformative Women" and "African American History" tours, among others, with scores of others. We have also created a series of videos to spotlight their homes and work. We encourage you to visit our YouTube page and explore the rich tapestry of stories and influential events that have helped shape our neighborhoods.