← Back
Business of the Month: Barnyard Cheese, Meats and Fine Foods, 168 Avenue B
Your input is needed! Today we feature our latest Business of the Month — help us to select the next. Tell us which independent store you love in Greenwich Village, the East Village, or NoHo: click here to nominate your favorite. Want to help support small businesses? Share this post with friends.
When you're hungry, there's really nothing like a good hearty sandwich and salad from a quality food shop. Whatever your favorite meat, vegetable, cheese, or bread, there is a spot you may not have heard of, but should be on your radar for a weekly if not daily treat. It is the one and only Barnyard Cheese Shop, New York's East Village outpost for real food, artisanal cheeses, cured meats, great salads, delicious specialty sandwiches, and our September 2020 Business of the Month.
To start with, Barnyard uses fresh ingredients, and offer their signature flautta, a soft, flat Portuguese-style olive oil bread delivered daily from Grandaisy Bakery (on nearby West Broadway).
And if you also want to imbibe, there is Brix, Barnyard Cheese's companion shop — talk about a great pairing! Located directly next door at 170 Avenue B, Brix is a welcoming local wine shop featuring a curated selection of wine from throughout the world, and has New York's most extensive selection of Rosés in the warmer months — for those whose motto may be "Rosé All Day". As Erica J. noted, "Brix is by far the best wine shop in the village and possibly all of NYC! The owner Beatriz and her staff are very passionate and knowledgeable about wine."
Owner Beatriz Gutierrez opened Barnyard 12 years ago, first on Avenue C, with a short move to Avenue B in 2016, because she knew here in the East Village was a place she could service the needs of the neighborhood. When she opened, there weren't many specialty sandwich shops like this around, and there was hardly a place to get a fresh baguette or a good piece of cheese, she noted.
Customers at Barnyard are hungry people who want an honest sandwich, a fine pantry, and fresh well-made foods that keep them going. Sound like you?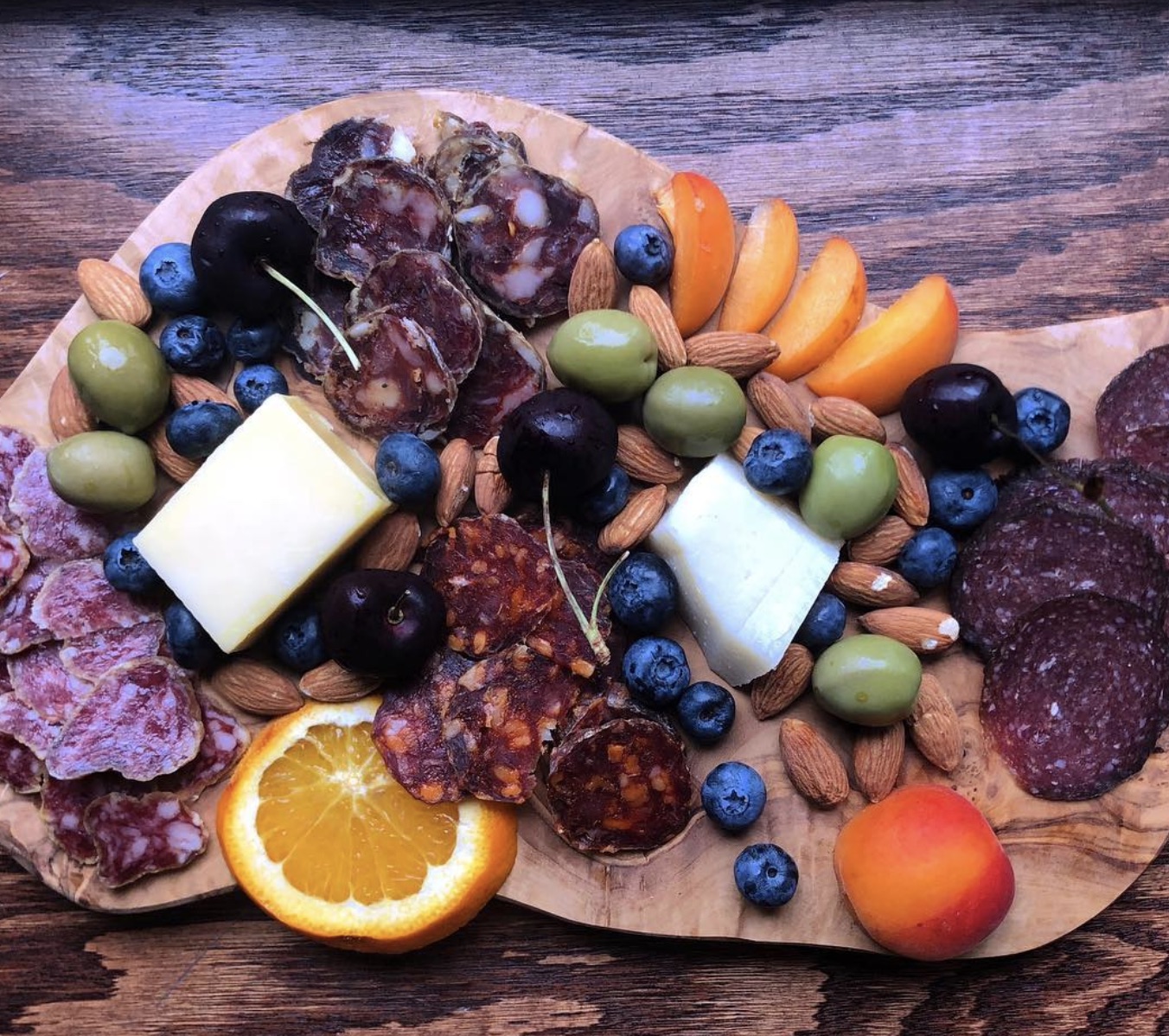 The most popular sandwiches are the Barnyard Classic (2 eggs, thick-cut bacon & farmhouse cheddar) and the Mexican Cuban (slow-roasted pork, ham, swiss, avocado, pickled jalapeños, dill pickles & mayo). Their most popular items are their handmade Empanadas (baked fresh daily) with a choice of chicken & potato, beef 'n black bean, chorizo, or spinach & cheese. (Empanadas are crescent-shaped, savory pastries made of dough and filled with a variety of ingredients.)
They also have the Body Builder, a sandwich of cream cheese, tomato, avocado, sprouts, cucumber, and red onion, on 7-grain bread. And they have a variety of salads, including the Triple AAA — a delicious mix of avocado, arugula and almonds, tossed with lemon and extra virgin olive oil.
As Laura Sewell, Executive Director of East Village Community Coalition said in her nomination: "Barnyard is a beehive, or should I say a "Bea"hive: Beatriz rarely lights, but can often be spotted buzzing in and out of Barnyard and Brix Wines nextdoor. You can pick up all the makings for an outstanding cheese plate and a nice bottle, all portioned to treat yourself or friends. The sandwich menu and baked goods are extraordinary, everything is consistently fresh and delicious, and the staff knows your order as well as your name. This little beacon shone all through the COVID shutdown, keeping neighbors connected in the darkest of times."
If for some reason you can't make it over to Avenue B between East 10th and 11th Streets, free delivery is available across the East Village between 1st Avenue & Avenue D, from E 14th Street to East Houston Street — just call 212-674-22761 after checking out their menu here.
And for small or large events, Barnyard does catering! Sandwich platters and cheese plates are available for all occasions. So check them out today.
What special small business would you like to see featured next? Just click here to nominate our next one. Thank you! #shoplocalnyc
And here is a handy map of all of our Businesses of the Month: