← Back
Irish American Heritage Permeates #SouthOfUnionSquare
The neighborhood south of Union Square, for which Village Preservation is advocating expanded landmark protections, holds a uniquely rich and dynamic legacy. It was here where great leaps forward in the African-American and LGBTQ civil rights movements took place; where the "New York School" of artists shifted the center of the art world from Paris to New York; and where innumerable publishers changed the course of literary and legal history. The neighborhood was also an ethnic crossroads of sorts, and many Irish and Irish American figures made history on these blocks where Greenwich Village meets the East Village. This includes the owner of a trailblazing department store, an artist known for his photo-realistic still-lives, a renowned publisher and provocateur, the first Irish Catholic major party candidate for President, and the publisher who ran the twentieth century's "most explosive and influential publishing house."
James McCreery & Co., 801-807 Broadway/67 East 11th Street
James McCreery & Co. Dry Goods opened its doors in 1869. Mr. James McCreery, an Irish immigrant, was employed by Ubsdell, Pierson & Lake, a department store located on Broadway and Grand Streets. He worked his way up to become a partner in the company. Upon Lake's retirement in 1867, the company was renamed James McCreery & Company. McCreeery then commissioned a new store at 801-807 Broadway/67 East 11th Street, responding to the area's growing population of wealthy New Yorkers who were moving north of Washington Square. The building was designed in 1868-1869 by architect John Kellum, known for his work in the new medium of cast-iron. Kellum incorporated into the design a new kind of show window with extensive glazing. The opulent Italianate/French Second Empire style provided an appropriate setting for the extravagant goods housed inside, namely the luxurious silks unavailable elsewhere.
Focusing on the female shopper, the store catered to the monied carriage trade. Before long the New York Times would deem it "one of the most highly esteemed dry goods establishments in America." In 1872, the newspaper commented on the store's goods: "Shawls, silks and furs, of good quality, and especially suited to the season, may be obtained at McCreery & Co.'s establishment, Broadway and Eleventh-street. They have recently added largely to their stocks, and now offer a fine selection of goods intended for ladies' use."
Around 1895, McCreery followed the department store trend up to "Ladies' Mile," on 6th Avenue between 14th and 23rd Streets, where he opened his second store at 6th Avenue and 23rd Street. According to CastlronNYC.org, "McCreery sold the [11th Street] building to the Methodist Book Concern and Missionary Society and leased back space in the lower floors; McCreery repurchased the building in 1889. James McCreery & Co. remained in the building until 1902. By 1910 the original mansard roof had been replaced …. and the storefront housed Fleischman's Restaurant." The upper floors were occupied by factories that produced suits, shoes, and leather wares.
William Michael Harnett, 28 East 14th Street
Irish-American artist William Michael Harnett (1848-1892), known for his photo-realistic still-life paintings, lived and worked at 28 East 14th Street from 1886 until 1889. Throughout his life, Harnett maintained a remarkably consistent style and is now remembered for his use of trompe l'oeil (French for "fool the eye"). The Metropolitan Museum of Art states that Harnett was the "most imitated and skillful still-life painter in late-nineteenth-century America." His work includes The Faithful Colt (1890), Job Lot, Cheap (1878), The Old Violin (1886), and his most famous, After the Hunt (1885).
Trained as an engraver when he was a teenager, Harnett enrolled in the Pennsylvania Academy of the Fine Arts in 1866, then moved to New York in 1869. Here he worked at a silver engraving shop and attended classes at Cooper Union and the National Academy of Design. Harnett later returned to Philadelphia to study again at the Pennsylvania Academy, and after a lucrative painting sale in 1880, was able to study and work abroad. He spent the bulk of this trip in Munich, where he lived for three years. When Harnett returned to the United States, he moved to 28 East 14th Street.
Pearson's Magazine and Bookstore, 57 Fifth Avenue
In the early 20th century, 57 Fifth Avenue served as the home of the groundbreaking Pearson's Magazine and bookstore. Pearson's began as a progressive British magazine in 1896 with a socialist bent and focus on literature, publishing works by Upton Sinclair, George Bernard Shaw, and H.G. Wells, among others. However, the American version, founded in 1899, began to diverge in its content and focus more on American writers and issues, especially under the editorship of Frank Harris in the 1910s and 20s, when it was located here.
Harris (1855-1931), an Irish immigrant who became a naturalized U.S. citizen during his editorship of Pearson's Magazine, was a noted author, journalist, editor, publisher, and provocateur. Harris ran away from home to the United States at the age of 13 in 1869, supporting himself as a bootblack and eventually as a construction worker on the Brooklyn Bridge. Though committed to left-wing politics pushing the envelope, Harris managed to avoid the fate of many of his peers during World War I, with only one issue of Pearson's banned from the mails by the Postmaster General. Throughout the war, the magazine continued to be published.
Harris' autobiographical My Life and Loves, on the other hand, was banned in the United States and Britain for 40 years due to its sexual content. In addition to publishing this and Pearson's, Harris wrote two books about Shakespeare and biographies of the Irish playwright George Bernard Shaw and the Irish poet and playwright Oscar Wilde — both his friends. Wilde, who was found guilty of engaging in acts of "gross indecency" in 1895, would later become an icon of the emerging LGBTQ rights movement. Harris' close friendship with Wilde is portrayed in Moises Kaufman's Gross Indecencies: The Three Trials of Oscar Wilde, as well as several other literary portrayals of Wilde's life.
Al Smith, 49-51 Fifth Avenue
Upon its opening in 1929, one of the 49-51 Fifth Avenue's first residents was the Irish-American politician Alfred E. Smith, who had just lost the 1928 Presidential campaign to Herbert Hoover. Smith nevertheless holds his place in history as the first Catholic major party candidate for President of the United States (Joe Biden, also of Irish lineage, is only the second Catholic president, after John F. Kennedy).
While living here Smith was the President of Empire State, Inc., the firm which built the Empire State Building in just 13 months, with construction commencing on St. Patrick's Day 1930 and reaching completion on May 1, 1931. The building remained the tallest in the world from 1931 until 1973, or forty-two years — the longest any building has held that title during the skyscraper era.
Barnet Rosset, 795 Broadway, 64 University Place, 80 University Place, 53 East 11th Street, 841 Broadway, 61 Fourth Avenue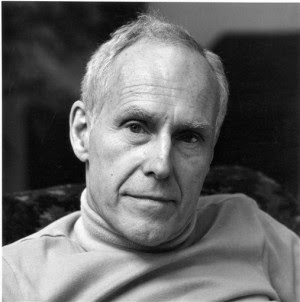 Grove Press, called "the era's most explosive and influential publishing house" and "the most innovative publisher of the postwar era," produced incredibly important pieces of 20th century literature while working aggressively and effectively to transform American culture in relation to issues of censorship, sexuality, race, and class. Founded in 1947 on Grove Street in the West Village, Grove Press fully rose to prominence after it was purchased by Barney Rosset, who was half-Irish, in 1951. Over the next decades, an astonishing five extant buildings in the area south of Union Square were home to the Press, its literary magazine the Evergreen Review, and the Press' Evergreen Theater. A sixth building in the area, 61 Fourth Avenue, served as Rosset's home from at least 1981 until Rosset's passing in 2012. For a time, Grove Press' offices were also located here.
Rosset's affiliation with Grove Press ended shortly after he came to 61 Fourth Avenue. However, his role as cultural instigator continued. He revived the Evergreen Review as an online publication in 1998, and worked on several documentaries and films about his life and accomplishments while living here. These included Rosset: My Life in Publishing and How I Fought Censorship and the film Obscene. Rosset also began and created a decades-long art project at 61 Fourth Avenue: a 12 feet high and 22 feet long mural which became the consuming passion of his life. As described by Bedford+Bowery, "Rosset would stay up all night working on the mural, often painting for four hours at a time without taking a break to eat or drink or do anything but focus on his the wall. It was never finished — he would repaint it over and over, using different colors until eventually it became a completely different painting." The mural eventually became the subject of its own documentary, Barney's Wall.
Explore South of Union Square
There are even more notable Irish-American figures associated with the neighborhood South of Union Square, as depicted in our interactive map: "Virtual Village" — South of Union Square. These include the celebrated "New York School" poet Frank O'Hara, who lived at 90 University Place, and the figurative expressionist painter Robert De Niro, Sr., who lived at 30 East 14th Street. Furthermore, one of the most famous cases litigated by the American Civil Liberties Union (which began as the National Civil Liberties Bureau at 70 Fifth Avenue), was its challenge to the ban on Irish novelist James Joyce's Ulysses. Learn more about these histories and the many more with which they are connected: