← Back
#SouthofUnionSquare — Irish History Tour
Our South of Union Square map offers an interactive look into this area of Greenwich Village and the East Village which is so rich in history but also so lacking in needed landmark protections. The platform has information on the 200 buildings within the area as well as over forty themed tours that focus on the area's rich and dynamic history, including the many writers, artists, political leaders, and civil rights and social justice movements connected to the area.
It also looks at some of the ethnic and immigrant groups that have made a mark here, and we've just added a wonderful new one to that list. Our new Irish History Tour focuses on prominent Irish immigrants and Irish Americans who earned a place in history while living or working in the area South of Union Square, especially in the realms of politics, the arts, commerce, and literature.
28 East 14th St
This 5-story loft with unusual bay windows was built by architect William Wheeler Smith in 1881 for Joseph J. Little, former U.S. Congressman and New York City Board of Education President. Over the years, the building housed prominent left-wing and labor groups, piano manufacturers, and noted artists including William Michael Harnett.
William Michael Harnett (1848-1892), was born in County Cork, Ireland. As a child, Harnett moved to Philadelphia with his parents. There he learned the trade of engraving, and found employment working mostly with silver. At the age of 19 Harnett attended the Pennsylvania Academy of Fine Arts. At the age of 21, he moved to New York, where he worked for jewelry firms during the day, and studied painting at the National Academy of Design and the Cooper Union at night. Harnett became known for his photo-realistic still-life paintings. He lived and worked at 28 East 14th Street from 1886 until 1889.
Throughout his life, Harnett maintained a remarkably consistent style, and is now remembered for his use of trompe l'oeil (French for "fool the eye"). The Metropolitan Museum of Art calls Harnett the "most imitated and skillful still-life painter in late-nineteenth-century America." His work includes The Faithful Colt (1890), Job Lot, Cheap (1878), The Old Violin (1886), and his most famous, After the Hunt (1885).
57 Fifth Avenue
This altered Arts & Crafts style row house was built c. 1852 by philanthropist and bibliophile James Lenox. It served as the home of the groundbreaking Pearson's Magazine and bookstore. Pearson's began as a progressive British magazine in 1896 with a socialist bent and focus on literature, publishing works by Upton Sinclair, George Bernard Shaw, and H.G. Wells, among others. However, the American version, founded in 1899, began to diverge in its content and focus more on American writers and issues, especially under the editorship of Frank Harris in the 1910s and 20s, when it was located here.
Born James Thomas Harris (1855-1931), in Galway, Ireland, Frank Harris was an Irish immigrant who became a naturalized U.S. citizen during his editorship of Pearson's Magazine. Pearson was a noted author, journalist, editor, publisher, and provocateur. His autobiographical My Life and Loves was banned in the United States and Britain for 40 years due to its sexual content. In addition to publishing this and Pearson's, Harris wrote two books about Shakespeare, as well as biographies of his friends, the Irish playwrights George Bernard Shaw and Oscar Wilde. Harris' close friendship with Wilde is portrayed in Moises Kaufman's Gross Indecencies: The Three Trials of Oscar Wilde, as well as several other literary portrayals of Wilde's life.
49-51 Fifth Avenue
This 16-story Colonial Revival-style apartment building was designed in 1928 by Thomas Lamb. Upon its opening in 1929, one of the 49-51 Fifth Avenue's first residents was the Irish-American politician Alfred E. Smith, who had just lost the 1928 Presidential campaign to Herbert Hoover. Smith nevertheless holds his place in history as the first Catholic major party candidate for President of the United States (Joe Biden, also of Irish lineage, is only the second Catholic president, after John F. Kennedy).
Governor Smith's mother was the child of Irish immigrants from County Westmeath, while his father was the child of Italian and German immigrants. In spite of his mixed lineage, Smith strongly identified with his Irish American heritage, and became a symbol and spokesperson of sorts for Irish Americans locally, statewide, and ultimately nationally. Smith was born in 1885 and raised on the Lower East Side, alongside the construction of Brooklyn Bridge. His father died when Smith was only 13 years old, forcing him to quit school and support his family. Smith said he learned about people by watching them at the Fulton Fish Market where he worked. After holding a series of elected offices, including State Assemblyman, Smith went on to serve as Governor of NY from 1918 to 1920 and 1922 to 1928. During his time as Governor, workman's compensation, women's pensions, and child and women's labor law reform were strengthened.
In 1928, Smith ran for president against Herbert Hoover. Smith and Hoover held differing stances on a variety of issues, including the increasingly controversial Prohibition. But Smith's lopsided loss to Hoover is generally attributed, at least in part, to anti-Catholic prejudice and fears, which were sometimes openly stated in his case, including that a Catholic president would take orders from the Pope. Smith lost every state in the North, Midwest, Great Plains, and West, except heavily Catholic Massachusetts, and even failed to carry several states in the "Solid South," which had since the end of Reconstruction voted almost exclusively for Democrats (showing that fears and animus towards Catholics in that part of the country outweighed even the generations-old loathing of the Republican Party, which was blamed for the the Civil War and Reconstruction).
A Catholic president of the United States would not be elected until 1960.
Following his loss in the election of 1928, Smith became president of the Empire State, Inc., the consortium that built the Empire State building. Smith instructed the groundbreaking for the building to begin symbolically on March 17th, 1930 to coincide with St. Patrick's Day. The ribbon-cutting for the completed building was held on May 1st, 1931, otherwise known as May Day, an international labor holiday, emblematic of Smith's championing of labor causes throughout his political career. Smith's triplex penthouse apartment here faced north towards the Empire State Building. Smith is quoted as calling the building "aristocratic yet democratic as well."
801-807 Broadway
The building was designed by John Kellum in 1868 in the French Second Empire Style, employing the relatively new technology of a prefabricated cast-iron facade adorned with Corinthian columns. The building was designed for James McCreery, a successful businessman, patron of the arts, and Irish immigrant. The original mansard roof of the building was destroyed by a fire in 1909, and replaced by setback upper stories designed by architect Stephen B. Jacobs in 1971 when the building was converted to residential uses. The 1971 renovation was the first legal conversion of a manufacturing loft building to a residential building in New York, which paved the way for hundreds more in its wake.
McCreery chose to construct a building with a cast iron facade for practical as well as aesthetic reasons. Cast iron was easily manufactured and reproduced, was largely fireproof, allowed for florid detail, and could be molded to mimic more traditional and expensive materials like stone. The dry goods store was constructed across from Grace Church, where some of the wealthiest New Yorkers worshipped. McCreery situated the store amongst the affluent and he wanted the building to look the part. He did all this while advertising the "finest" quality goods alongside more accessible products to engender a broad customer base.
James McCreery immigrated to New York in 1826 from the North of Ireland. He moved to Baltimore where he found work in a dry goods store. He quickly earned more responsibilities there, but with the start of the Civil War, work became uncertain. Consequently, McCreery moved to New York City, where he began working for Upson, Pierson & Lake. There he became a controlling partner, and by 1867 was the sole owner of the company, renaming it James McCreery & Co Dry Goods. McCreery promptly opened the company's new flagship store on the corner of Broadway and East 11th St.
McCreery was known not only as a successful businessman, but one with a keen interest in politics. He was "a familiar face in the corridors of the capitol at Washington," lobbying on issues from tariffs to taxes. He was a member of the delegation sent to London to represent the Chamber of Commerce.
61 Fourth Avenue
This six-story brick building was designed by Benjamin E. Lowe in 1889 in the Romanesque Revival style. Artist Robert Indiana had a studio here, the influential avant-garde Reuben Gallery was located here, and Grove Press owner Barney Rosset lived here for decades until his death. Rosset was born in Chicago to a Jewish father and an Irish Catholic mother. In 1998, Rosset told the Associated Press "my mother and grandfather spoke Gaelic. From an early age my feelings made the I.R.A. look pretty conservative. I grew up hating fascism, hating racism."

Rosset was a photographer and sought to become a filmmaker. But Rosset's true mark on the world came by way of Grove Press — a formerly failing press originally located on Grove Street, which he purchased in 1951 and turned into his medium for fighting censorship and for introducing a vastly more diverse range of authors and ideas to the American public, particularly European and Latin American writers, Beat writers, and writers and eventually filmmakers whose work was considered transgressive or indecent in terms of sex, sexuality, race, and radical politics.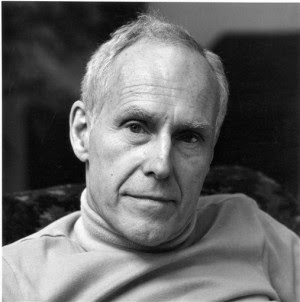 Grove Press was called "the era's most explosive and influential publishing house" and "the most innovative publisher of the postwar era." It produced incredibly important pieces of 20th-century literature while working aggressively and effectively to transform American culture in relation to issues of censorship, sexuality, race, and class. Over the next decades, an astonishing five extant buildings in the area south of Union Square were home to the Press, its literary magazine the Evergreen Review, and the Press' Evergreen Theater at 53 East 11th Street. 61 Fourth Avenue served as Rosset's home from at least 1981 until Rosset's passing in 2012. For a time, Grove Press' offices were also located here.
Explore South of Union Square
We hope you'll enjoy, explore, and advocate for saving this amazing neighborhood as we continue to add new layers of history to this interactive tool.
To send a letter supporting landmark designation of these and other historic buildings south of Union Square, click here.