← Back
Alana Heiss & The Alternative Spaces Movement
Birthed by cultural curator Alana Heiss during the early '70s, the Alternative Spaces Movement aligns closely with the Historic Preservation Movement here in New York City. It sought to adaptively reuse abandoned and under-utilized spaces around the city, and it began in and around our neighborhoods in Lower Manhattan. It existed as a counterculture movement, critiquing, at the time, New York City's very regimented art gallery and museum scene and breaking glass ceilings for avant-garde and underrepresented talent.
Originally the Project Director at the Municipal Art Society (MAS), Alanna Heiss piloted the 1971 Under the Brooklyn Bridge exhibition to prove that creativity didn't have to be staged in pristine galleries to be considered "art." At the time, New York City's large museums, like the Metropolitan Museum of Art and the Museum of Modern Art, held a strong grip on an individual's success within the art world. By awarding exhibitions to only a select few, these institutions created glass ceilings that restricted artists of color, women, and queer identities from achieving the connections and exposure required to "make-it" in NYC's art scene. Countering this narrative, Heiss' Under the Brooklyn Bridge exhibit literally staged an outdoor exhibition under the Manhattan side of the Brooklyn Bridge. 20 artists and performers participated, using found objects from the surrounding environment and neighborhood to create their masterpieces. The event was a massive success, launching the careers of now famous artists like Sol LeWitt, Tina Girouard, Carl Andre, and many more. The event also proved Heiss' theory that creative community involvement in urban landscapes can rehabilitate disused and abandoned areas into meaningful spaces. 
The exhibition was so successful that it and its mission exceeded MAS' ability to run it. Consequently, Heiss broke off her employment with MAS a year later and founded the Institute for Art and Urban Resources, which rehabilitated derelict sites and old buildings around Lower Manhattan and Queens for use as raw creative space. The Institute's first home was 10 Bleecker Street, and, at its height, it operated and assisted 11 independent galleries and studios, all of which were organized as non-profits to provide free or affordable space for artists to incubate their craft and careers. Within and near our neighborhoods, these included the Greene Gallery/Workshop at 112 Greene Street, the Artists in Residence (A.I.R.) Gallery at 97 Wooster Street, the Mercer Art Center (aka, The Kitchen, situated within the former kitchens of the Grand/Broadway Central Hotel) at 673 Broadway. In kindred spirits with Heiss, Curator Marcia Tucker founded the New Museum inside spare galleries at the New School for Social Research at 65 Fifth Avenue (See above, now demolished) as an effort to support living contemporary artists and promote their work.
Towards the later half of the 1970s, the Alternative Space Movement started to further expand its outlook to support large-scale exhibition space, and, ironically, many of these small incubators became major museums, the very institutions they were founded to critique. Curator Marcia Tucker formally incorporated the New Museum in 1983 as an entity independent from the New School, and it rented and renovated the first two floors of the Astor Building at 583 Broadway in SoHo. Now it's located within a massive 58,700 sq. ft. tower at 235 Bowery. Creative Time, which was born in the 1970s out of three women's desire to save the South Street Seaport through outdoor art and performance exhibitions, later became an international entity and now operates out of 59-61 East 4th Street in the East Village. Even Heiss' Institute for Art and Urban Resources outgrew its space at 10 Bleecker Street, forcing her to move her operations to a few different locations in the mid-1970s. She finally settled in the former P.S. 1 in Long Island City, Queens, in 1976. After rehabilitating the structure to be safe for occupancy, she opened the PS1 Contemporary Art Center, which became one of the most well-respected exhibition and performance spaces in New York. To achieve greater financial stability, the institution merged with the Museum of Modern Art to become the MoMA PS1 that we all know and love today.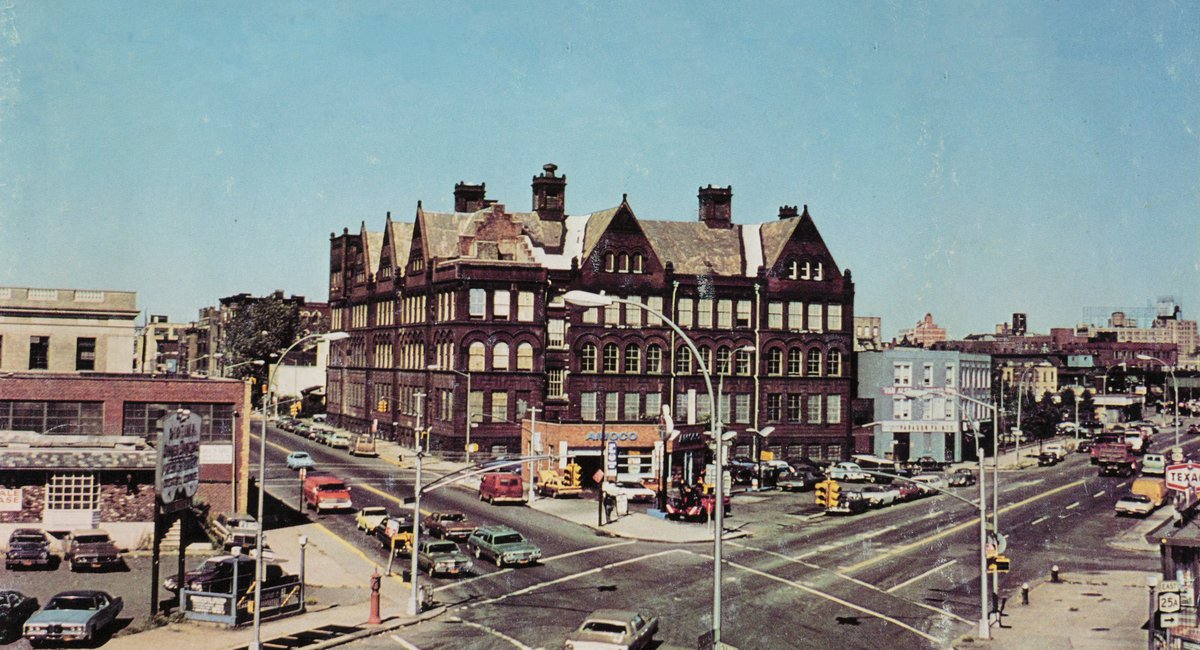 The Alternative Spaces Movement died down around 1980, largely due to the election of president Ronald Reagan. Previous to his election, the National Endowment for the Arts supplied public funding and training for artists through the Comprehensive Employment and Training Act (CETA) program to support local arts and culture in needy communities. This program was canceled under Reagan's fiscally conservative "Reaganomics" policies that cut funding for social services and support programs. Without government support, many of these non-profits were forced to close, and the government's rightward ideological movement, which openly criticized non-traditional art and racial / sexual minorities, openly de-funded and criminalized the few that remained.
Despite this, the spirit of these institutions still lives on in the variety of avant garde spaces that still exist both here within our neighborhoods and throughout our greater metropolis. If you'd like to learn more about the artistic influence of Greenwich Village, the East Village, and NoHo, then we urge you to check out the resources listed on our website! The Artist Tours on our Greenwich Village Historic District Map and on our South of Union Square Map are exceptionally enlightening resources!
Further Resources: