← Back
Welcome to the Neighborhood: Archie's Press, 219 East 10th Street
Today we welcome a new small business to our neighborhoods — help us welcome the next. Tell us which new independent store in Greenwich Village, the East Village, or NoHo you're excited about by emailing us at info@villagepreservation.org.
As advocates for local small business, we find great satisfaction in hearing of new independent establishments opening in our neighborhoods. These arrivals give us hope that reports of the death of mom-and-pops have been greatly exaggerated. Whenever such occasions present themselves, we like to share our enthusiasm with the world in the hopes that others will join us in wishing our new neighbors a warm welcome, and more tangibly, patronize and spread the word to help ensure their success and survival.
Invented by Johannes Gutenberg in the mid-15th century, letterpress printing imparts a tactile, handcrafted look on print materials that you won't be getting from your Epson Inkjet. Largely supplanted by offset printing, letterpress printing is nevertheless kept alive by committed artisans to this day. One such keeper-of-the-flame recently opened in the East Village, Archie's Press at 219 East 10th Street. At this part-studio, part-retail shop, and part-exhibit space, you'll find a selection of beautiful printed products, as well as printing services that allow you to create your own.
The store and the 1960s Vandercook Letterpress that lies within belong to Archie Archambault, who was drawn to the arduous process of letterpress printing during a course in college, and who was then enticed by the antiquated technology's entrepreneurial potential when he made and sold a set of wedding invites shortly thereafter.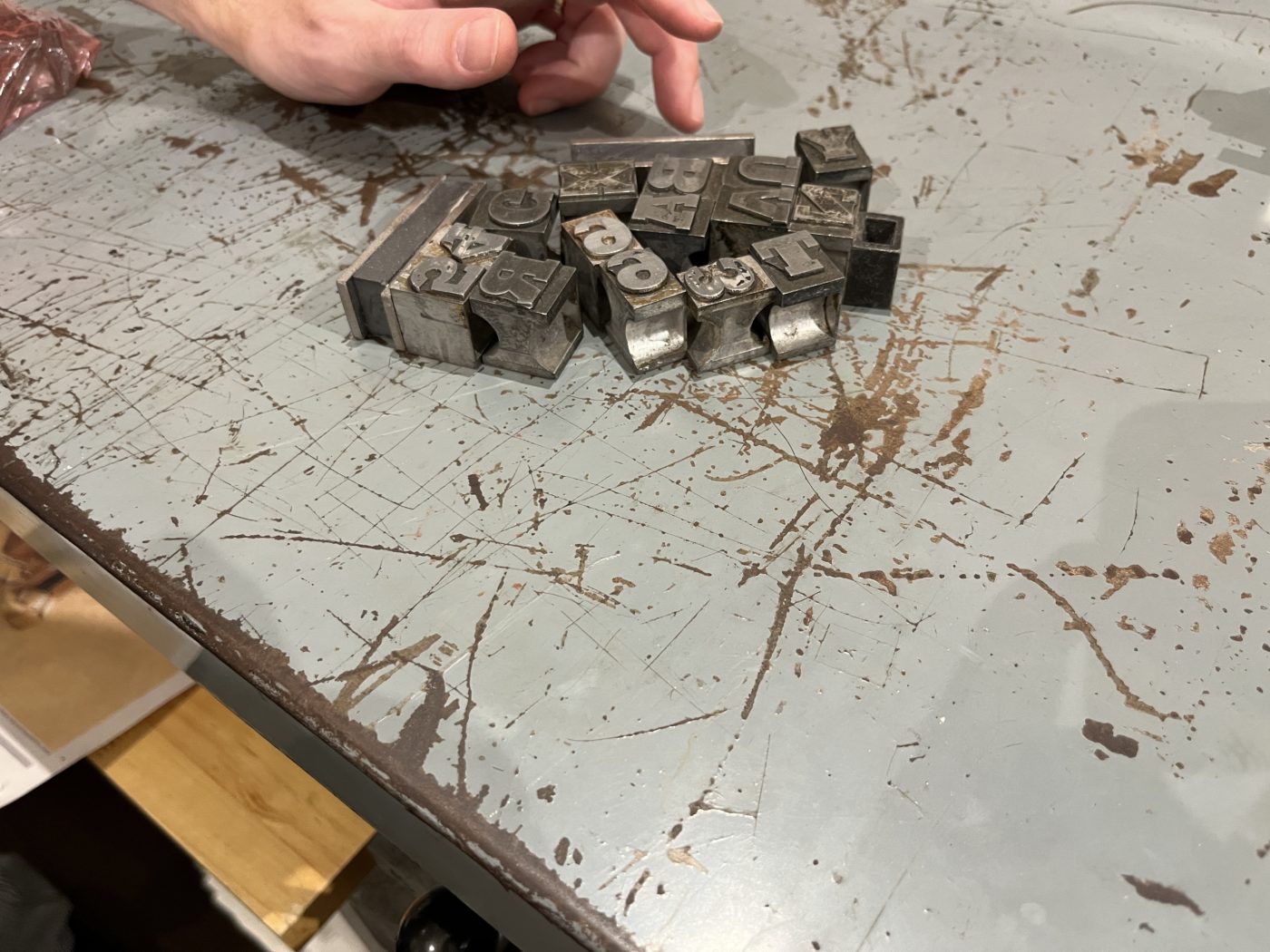 Archie's early experience with letterpress helped codify in his head the strict rules that metal typesetting physically enforce, effectively providing an education in the fundamentals of graphic design and also shaping Archie's design aesthetic. The application of this aesthetic was, in turn, guided by subsequent studies in urban design — an interest that led Archie to start thinking critically about his own life in the city and about the organization of urban space. One day, Archie trained his critical eye, more prosaically, on his own tendency to get lost in the pre-iPhone city of Portland. This inspired the creation of a graphic-heavy city map that, though streamlined, explained a lot of the city in a very intuitive way.
Though Archie made it for himself, people started buying it. He did not know it at the time; but this map marked a transition in his letterpress printing practice from side-hustle to a full-time business. What started out with the production of postcards and small printed products gradually grew to include a full collection of maps at different geographic scales, from the human heart to galaxies, supplemented by a collection of charts on a wide range of subjects, from beer to astrological signs. This is part of what you now find at Archie's Press.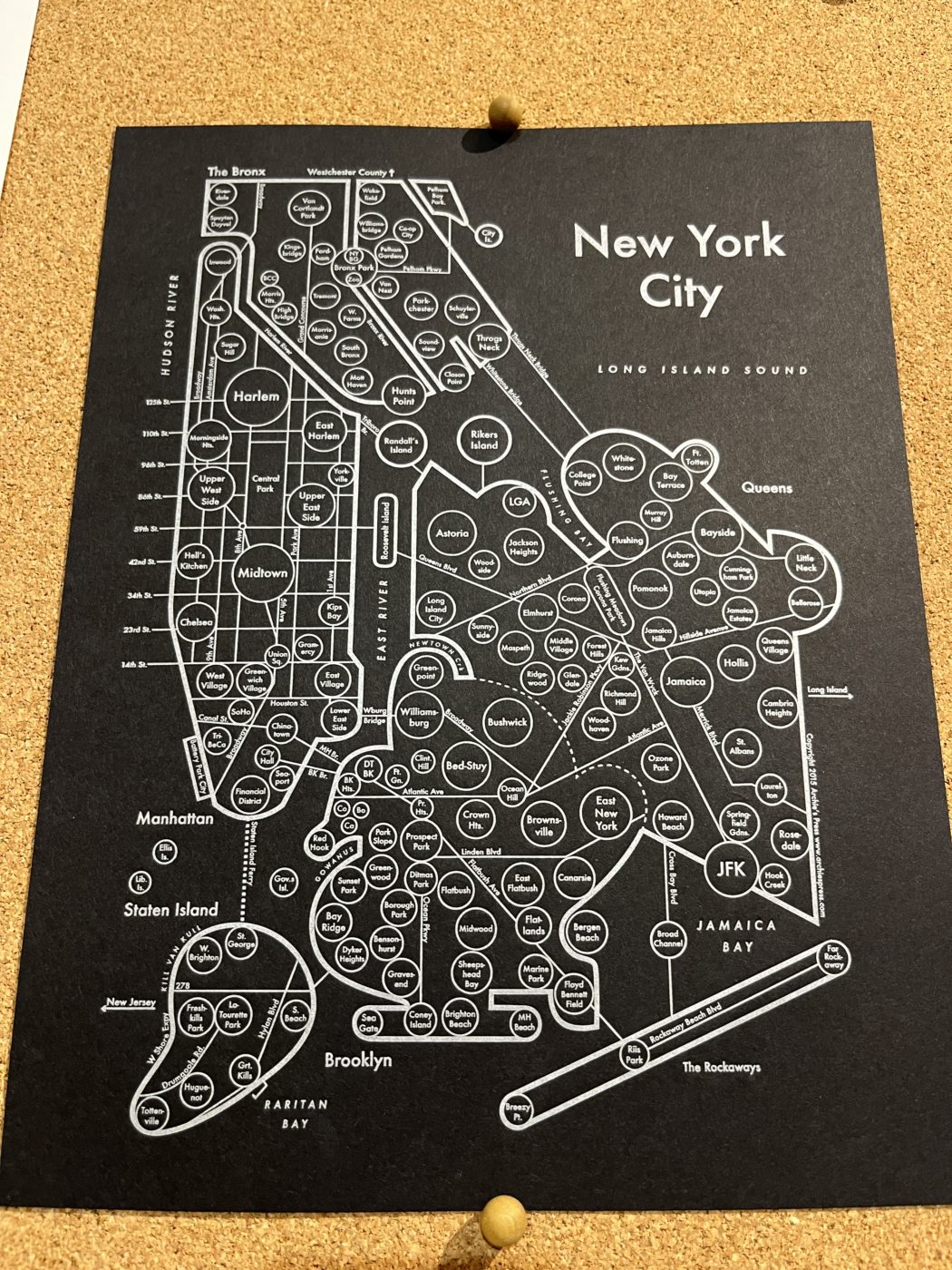 Archie's decision to open a storefront stemmed, perhaps surprisingly, from the pandemic, which led to the departure of numerous local businesses and to a temporary decrease in rent. After two years of isolation and not seeing people, Archie wanted to engage more with his neighbors, rather than work by himself in a studio. So he jumped at the opportunity to set up shop at one of the many storefronts that had become available. Although aware of downsides of doing so — the rent, the unreliability of foot traffic, the logistics — Archie viewed a storefront less as a business decision than as a solution to several problems. Beyond allowing greater interaction with the public, the store would serve as a platform for experimentation and collaboration, and as a venue for showcasing his work as well as that of other designers.
Since opening its doors, things have gone according to plan at Archie's Press. As a nod to its location, the press produced a "Little Ukraine" print that, displayed, informs passersby of the neighborhood's historic cultural identity (proceeds will go to benefit Ukraine).
In addition, Archie has organized events for several designers, some of whom use his letterpress printing services. Most recently, he hosted an art opening that showcased a new series of prints by New Yorker cartoonist Liana Finck that reflect on her first year of motherhood.
Looking ahead, Archie is contemplating a collaboration with, among others, the nearby Poetry Project. Asked how having a physical storefront has influenced his work or his thinking about the city, Archie points to a recent East Village-inspired collaborative print series and reflects on changes to his experience of the neighborhood:
I live [in the East Village] as well; and I feel more at home on the streets now. I feel like i have something to tend to. It's almost like having a garden. I come in here; I want it to look nice; I want it to contribute positively to the neighborhood. I want to feel like I'm producing something nice for people.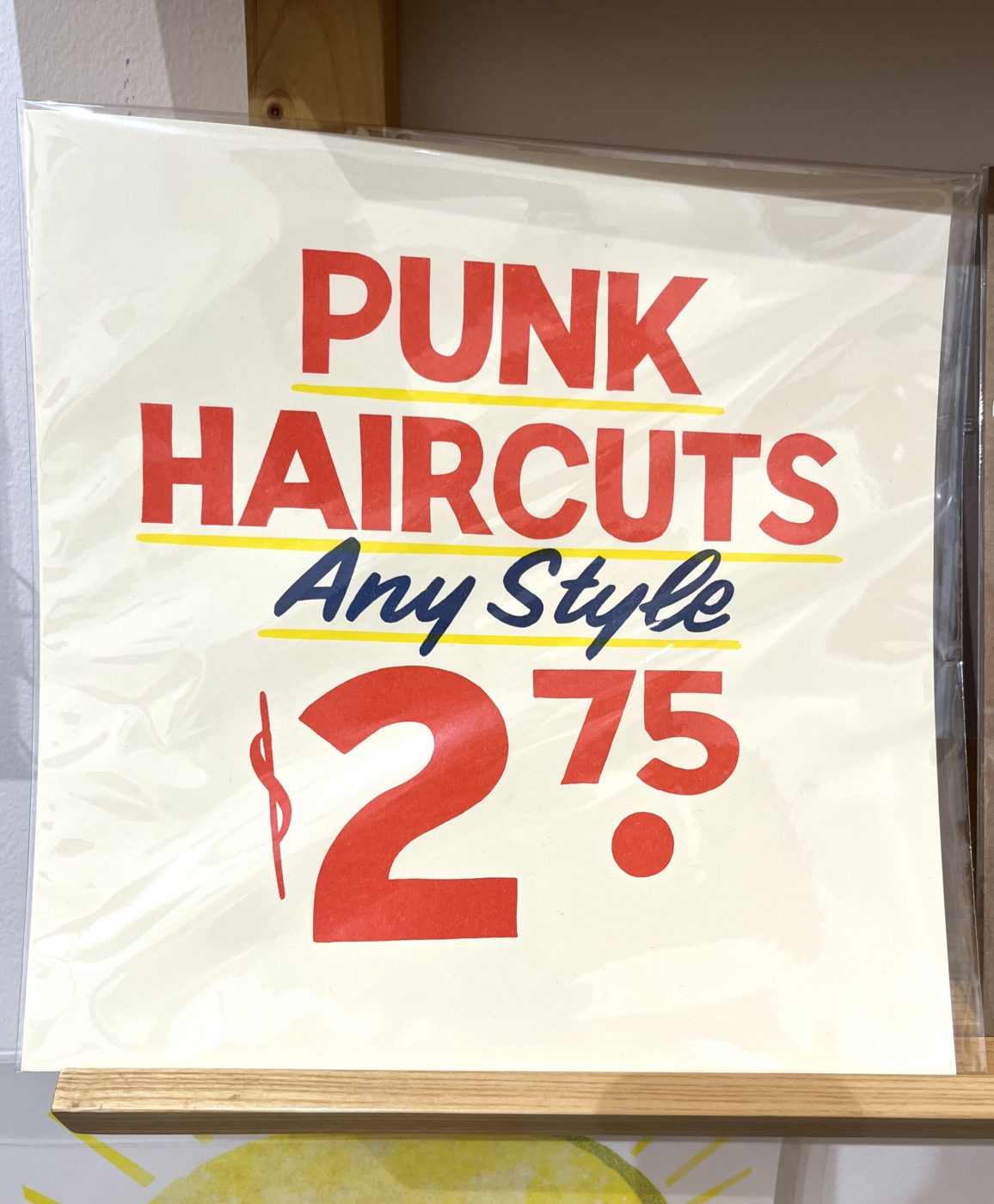 Swing by Archie's Press and welcome his store to the neighborhood. Buy a print or two and, while you're at it, run by him your idea for a map. He might just take you up on it.
If you would like us to welcome another independent business to the neighborhood, please let us know at info@villagepreservation.org.