← Back
Celebrate Valentine's Day With Some Architectural Cherubs
In celebration of Valentine's Day today, we thought we would tip our hats to some of our neighborhood's architectural cherubs.
There's a wonderfully rich supply of them in the East Village, particularly within what had been known in the late 19th and early 20th century as "Kleine Deutschland" or "Little Germany," the area centered along Second Avenue below 14th Street.  Cherubs, or putti as they were sometimes called in Italian, were a popular German architectural motif.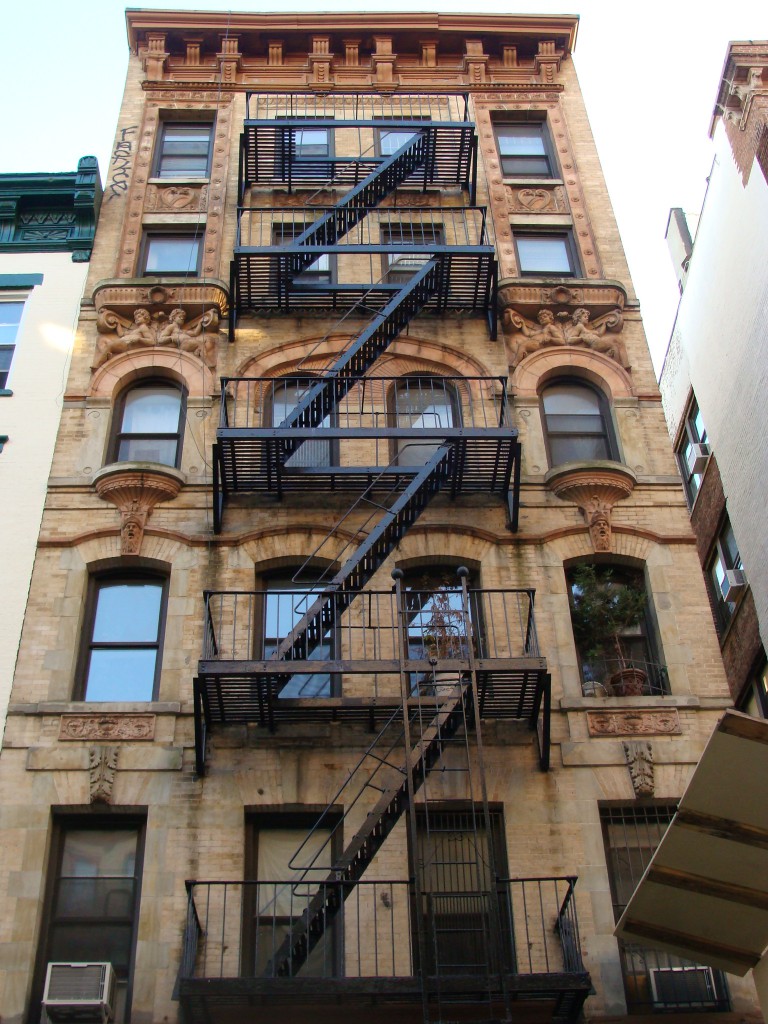 They are particularly abundant in three tenements found at 206, 213, and 215 East 10th Street, just east of Second Avenue.
All three of these "old law" or "dumbell" tenements were designed in 1891 by prolific architect Charles Rentz, whose offices were located nearby at 153 Fourth Avenue (since demolished) and who also designed the nearby landmarked Webster Hall.
The cherubs can be found just under the east and west windows of the fourth floor of the five-story 213 East 10th Street, and just under the east and west windows of the fifth floor of the six-story 215 and 206 East 10th Street.  There they lie in a splendid repose above the arched windows beneath them, their chubby hands resting gently on the scrolls supporting the projecting window sills above them.
While many tenements have splendid details, these three are particularly joyful and lavish in their ornamentation.  Which is interesting, given that the interiors of these tenements do not seem to have been any less spare than those of your average New York tenement, with limited light and air, no private toilets, and many, many family members packed into each tiny apartment.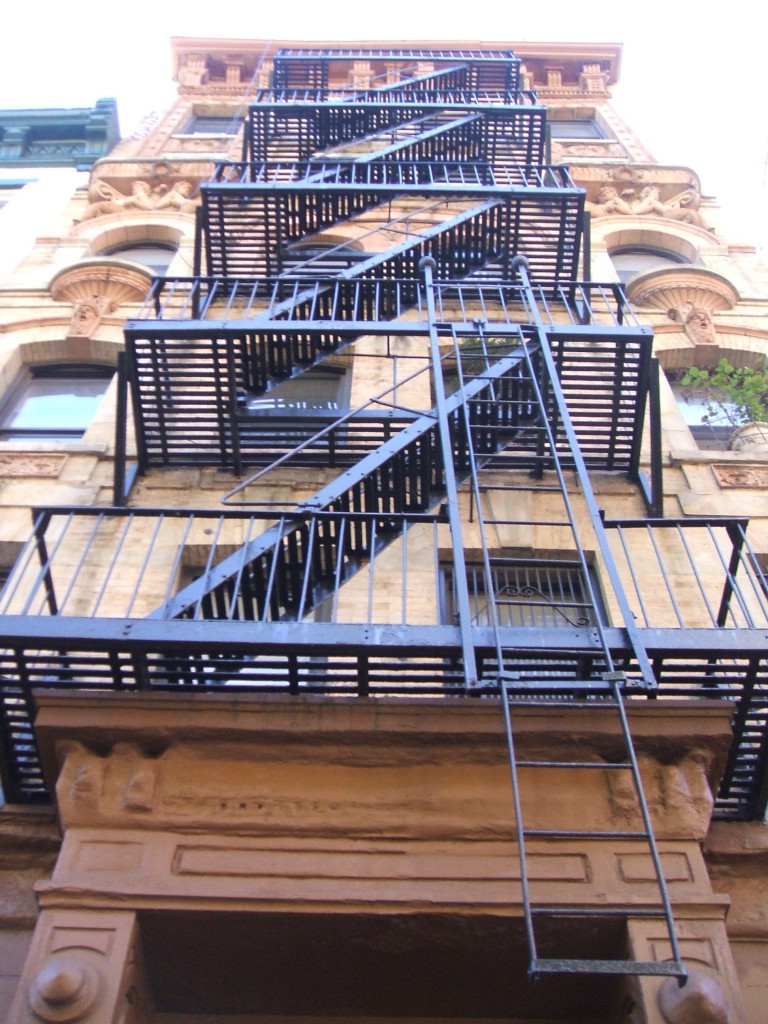 Another nearby pair of architectural cherubs are found on a building which served the same population of modest means.  In this case, however, the lavish ornamentation is at least a little easier to explain.
The former Deutsches (German) Dispensary, later Stuyvesant Polyclinic, at 137 Second Avenue (St. Mark's Place/9th Street), was commissioned in 1883 by German-American philanthropists Anna and Oswald Ottendorfer, and designed by German-born architect William Schickel.  The Ottendorfers were concerned about the welfare of the German-immigrant community, and also built the adjacent Ottendorfer Branch of the New York Public Library.  According to the fourth edition "Guide to New York City Landmarks," by Andrew Dolkart and Matthew Postal,
The exuberant Italian-Renaissance inspired structure…is among the first buildings in New York to display extensive ornamental terra cotta, including busts of important figures in the history of medicine.
Nestled among these important historic figures, however, over the building's grand entryway, are two cherubic figures flanking the arch, one holding a plaque bearing the date '1857,' and the other holding a , one bearing the date '1883,' the latter being the date of the building's construction, and the former the date of the founding of the dispensary.