← Back
Ana Maria Simo – Lesbian Avenger in the East Village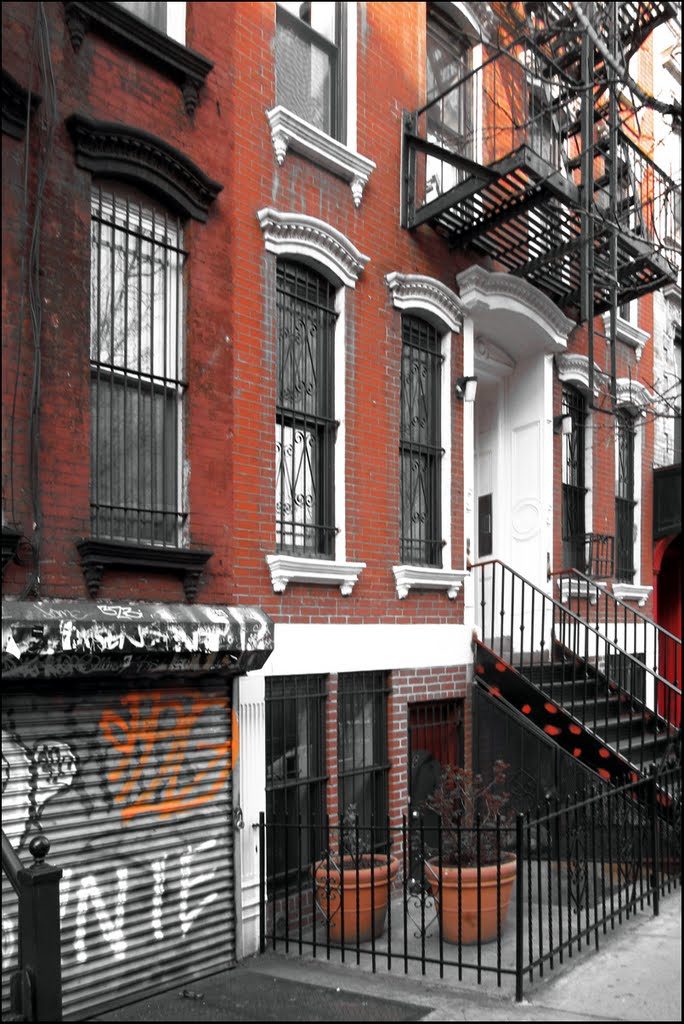 Here at GVSHP, we're always singing the praises of the avant-garde, innovative, inspiring women of Greenwich Village, East Village and NoHo. But since March is Women's History Month, we've got a great reason to shine an even brighter spotlight on the legacy of our lady neighbors. Today, let's talk about playwright, essayist, and activist Ana Maria Simo.
Simo was born in Cuba and worked as a journalist in Havana before moving to Paris and eventually settling in New York in the 1970s. Since that time, she's worked tirelessly creating her own artistic material that explores themes of Latin culture, sexuality, and gender identity. Simultaneously, Simo has worked to build social foundations for others like her to find support, solace, safety, and strength in community. In 1976, she co-founded Medusa's Revenge, the first lesbian theater in New York City. In 1992, she co-founded the Lesbian Avengers, a direct action group dedicated to issues of lesbian survival and visibility. Right here in the East Village, in Simo's East 1st Street apartment, Simo and longtime lesbian activists Maxine Wolfe, Anne-Christine d'Adesky, Sarah Schulman, Marie Honan, and Anne Maguire created a community that reached legions of women looking for like-minded comrades. They injected lesbian identity into public view, "forced political change, and redefined dykes as the coolest, most ferocious, girls on the block." Since it's founding in the East Village, The Lesbian Avengers have inspired chapters all over the world. Their annual Dyke March in New York City is perhaps the most visible example of the organization's forceful and exciting legacy of public demonstration.
Ana Maria Simo also founded, along with Kelly Cogswell, The Gully – an online magazine published in English and Spanish that offers "queer views on everything from the Iraq war and human rights in Guatemala to same-sex marriage and World Cup soccer."
Greenwich Village, the East Village, and NoHo are known for their histories of activism and social justice. But our neighborhoods are still full of movers and shakers like Simo, who work to broaden perspectives and amplify voices. With GVSHP's new Civil Rights and Social Justice map, you can browse a slew of sites connected to powerful women – as well as other sites with histories of racial justice, LGBT activism, Hispanic history, and more. We're adding to the map all the time, so if you know of an important site that isn't on the current map – let us know! Email info@gvshp.org with all the details and we'll add it to the collection.