← Back
Business of the Month – Blaustein Paint & Hardware – 51 Greenwich Avenue
Your input is needed! Today we feature our latest Business of the Month — help us to select the next. Tell us which independent store you love in Greenwich Village, the East Village or NoHo: click here to nominate your favorite. Want to help support small businesses? Share this post with friends.
Sometimes you just have to attend to the nuts and bolts of life, and the keys and locks too. In a world and a city filled with more and more big box stores, it's good to know that small local shops remain that still carry almost everything. Blaustein Hardware and Paint is one such place, and is our September Business of the Month.
This special shop was on Bleecker street for 76 years. The Blaustein family sold the shop in the 1980's, and in 2012, as Bleecker Street was transforming into "Fashion Street," the owners chose to stay in the neighborhood and opened on Greenwich Avenue, where the much-loved World of Video was previously located.
The modest storefront is on the groundfloor of a four story townhouse in the Greenwich Village Historic District, and is about 1500 square feet on two tiers – the store drops a bit below grade level to pack in more items in the back. Everything you need to clean, scrape, paint, shellac or glue can be found in the store. And plenty of glue traps, lightbulbs, and maybe a new pallet of color for the apartment or house. Whether supplies for DIY jobs or projects by expert craftspeople, both longtime local residents and newcomers all find a reason to stop in.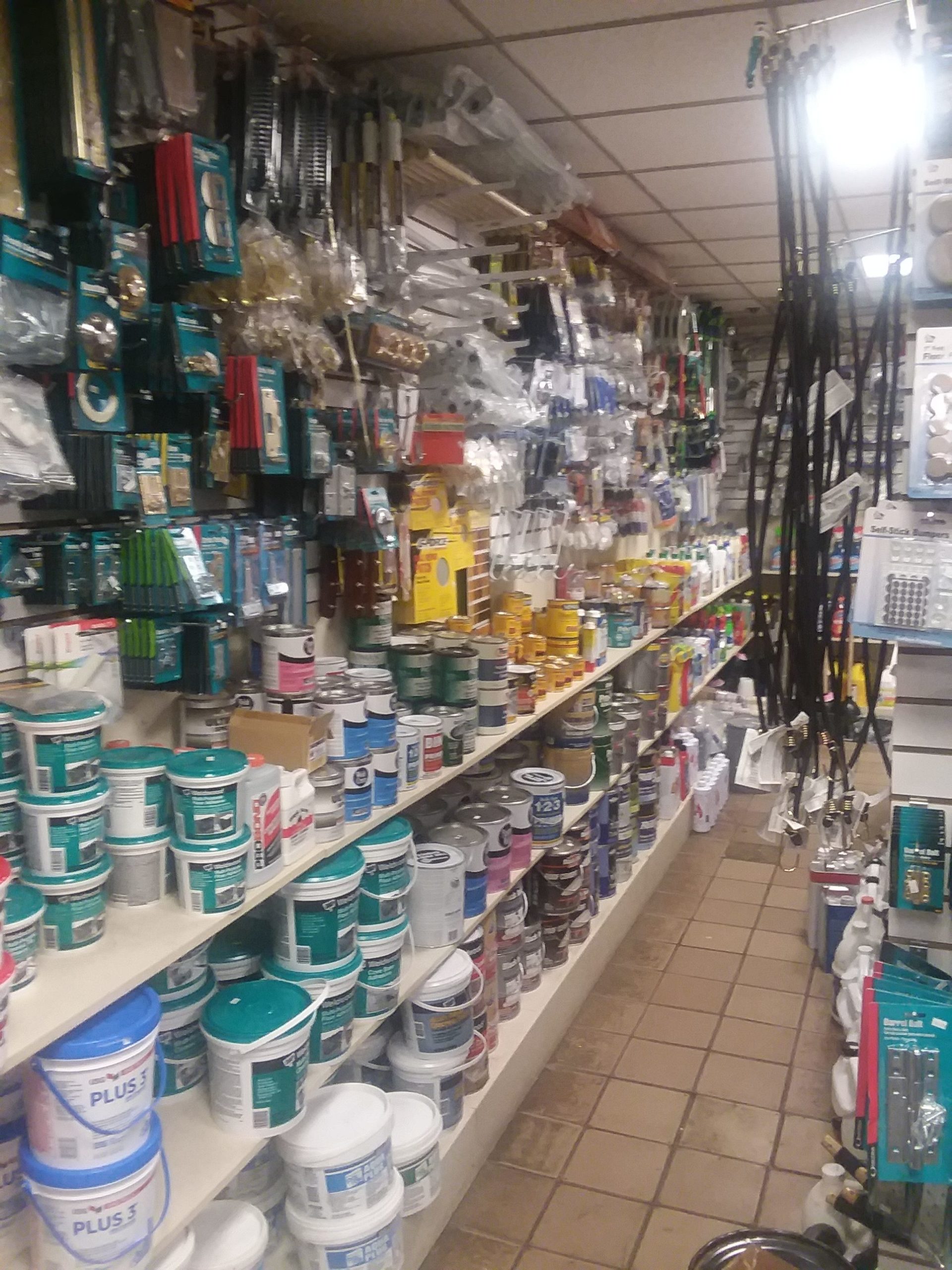 Partner and Manager Yan Tabakhov is keenly focused on customer service; you can even see him reply on Yelp to customer reviews. He attributes the business' long existence to an experience that comes with decades of managing a successful store. They know how to order, they take care of the customer's needs, and maybe there is a bit of luck he admitted. They have a consistent clientele, with only a small drop off in some contractor business after Home Depot opened on 23rd Street.
From kitchen needs to plumbing parts, they can even help you outfit your garden deck or window. There is a hodgepodge of everything needed for any job big to small.
What special small business would you like to see featured next? Just click here to nominate our next one. Thank you! #shoplocalnyc

And here is a handy map of all of our Businesses of the Month: