← Back
Business of the Month: Dual Specialty Store, 91 First Avenue
Your input is needed! Today we feature our latest Business of the Month — help us to select the next. Tell us which independent store you love in Greenwich Village, the East Village or NoHo: click here to nominate your favorite. Want to help support small businesses? Share this post with friends.
Gone are the days when there used to be dozens of Indian restaurants, many with Bangladeshi owners, centered on East 6th Street just west of First Avenue. But one store that used to serve them has carried on through all the change. They carry an ever-expanding array of spices and herbs, teas, grains, incense and healthcare products, and Dual Specialty Store at 91 First Avenue is our May Business of the Month.
Abdul Patwary, who hails from Bangladesh, founded Dual Specialty Store almost 30 years ago. When the nearby Indian restaurants he served started disappearing in the 1990s, he wisely adapted his unique shop to expand its inventory to serve a broader base of customers.
Now some of the most popular items are the spices, garam masala being the first he listed. It's a blend of ground spices common to traditional cuisines of the Indian subcontinent — a mix of cumin, coriander, cardamom, pepper, cinnamon, cloves, nutmeg and more. If you want to make it yourself, Dual sells all the spices needed to do so!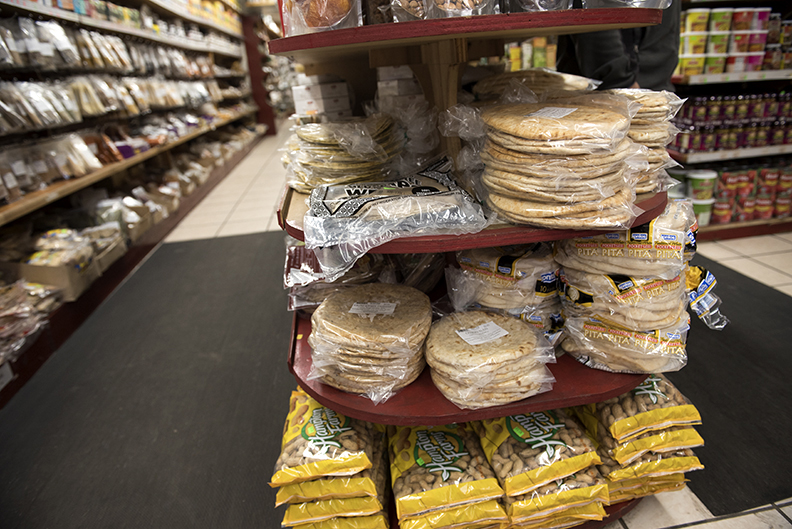 They also carry turmeric powder, curry leaf, galanga and lemon grass. The za'atar blend of hyssop, sumac, sesame and salt is also popular. But you don't have to be adept in the kitchen to shop there. They have economical ready-made dishes on the shelf and in the freezer. Health conscious people, Indian food fans, and travelers all visit. Dual carries whole and ground spices and herbs, teas, chutneys, grains, beans, rotis (flatbread), dried fruits, health and bodycare products, and incense from India and all around the world. And they also sell beer.
Dual Specialty Store is an amazing success story, especially given that they had to overcome a fire that decimated the shop in 2005. Mr. Patwary's family all pitched in to work hard and were crucial to making it through those tough years. Neighbors and the local community also supported their comeback. Still, there were years that Abdul wondered if he would make it, when, as he described it, he had very little in his stomach. But in the intervening times they have flourished, their success written about in the New York Times and local blog EVGrieve, and more. Once on a flight from his native Bangladesh, Abdul opened an in-flight magazine to see his name and his store recommended as a top place to shop. They are even working to open another store in Brooklyn.
Dual Specialty Shop is so named because Abdul sees it as helping to bring together the east and the west in a fusion of cultures. Soon they will have a presence in multiple boroughs. Until then, you have to bring yourself down the stairs off First Avenue between East 6th and 5th Streets to visit our May Business of the Month.
Special thanks to local photographer Gudrun Georges for all of the photos here; check out more of her photos of Dual here and the rest of her great work here and here.
What special small business would you like to see featured next? Just click here to nominate our next one. Thank you! #shoplocalnyc
And here is a handy map of all of our Businesses of the Month: