← Back
They Dwelt 0n West 9th Street: S.J. Perelman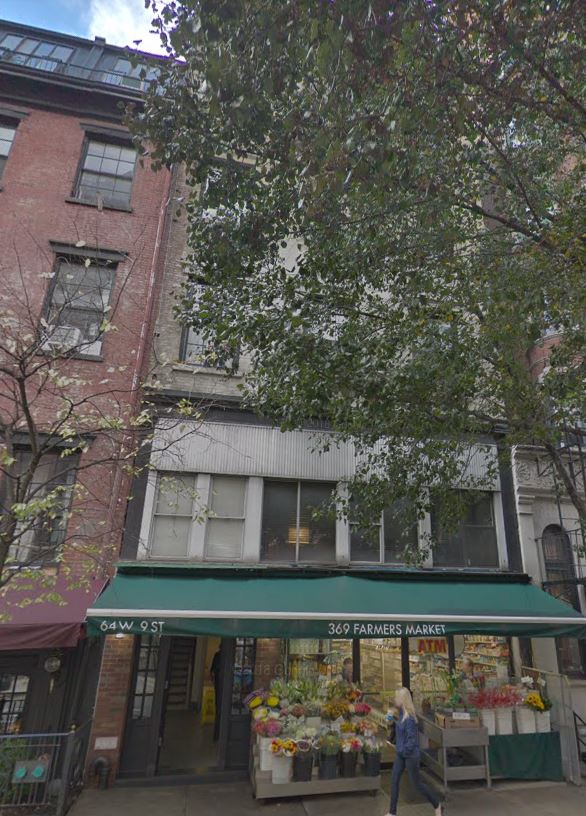 They Lived on West 9th Street: S. J. Perelman is the 3rd in a series.
Born in Brooklyn in 1904, S.J. Perelman grew up in Providence RI, the son of a dry goods store owner. Perelman entered Brown University in 1921 but dropped out in order to pursue his dreams in New York City. He ended up in Greenwich Village in 1929, where he took up residence at 64 West 9th Street, above what was Hudson Hand Laundry.
Perelman became a cartoonist in his early years, but quickly became well known for his humorous pieces published in the New Yorker, for which he wrote for many years. Perelman a keen eye for ridicule and irony, frequently mining his own misadventures for laughs. He also wrote for several other magazines including Judge as well as books, scripts, and screenplays, often collaborating with his wife, the writer Laura West. Perelman became good friends with the writer Nathanael West while at Brown, and Laura was his sister.
Perelman may be best remembered for his screenplay for Around the World in 80 Days for which he received an Academy Award in 1956. But many remember him for his hilarious Marx Brothers' scripts, Horse Feathers and Monkey Business.
Perelman also wrote for the theatre. Five of his plays were produced, including his most successful venture, One Touch of Venus. He created the libretto for the musical, along with Ogden Nash, with the music written by none other than this writer's favorite, Kurt Weill. The musical ran for 567 performances and made a star of Mary Martin. (the role was originally written for Marlene Dietrich, but she ultimately refused the part saying that she believed it to be too sexy and too racy) Venus was subsequently made into a film with Ava Gardner, Robert Walker, and Eve Arden.