← Back
Remembering the Ramrod Massacre
"For all of us who were worried that the conservative backlash in this country would bring about unnamed terrible things, the future is now."
These words date to November 1980, and were written by activist and journalist Andy Humm following the mass shooting at the Ramrod bar on West Street in Greenwich Village on November 19, 1980. Two men were killed and six were wounded in this hate- and cocaine-fueled rampage that targeted and shocked the gay community.
Following the election of 1980, many were fearful that a conservative backlash would lead to discrimination against minorities. Ronald Reagan was just elected President on promises to put Americans back to work, rebuild America's standing in the world, and restore a traditional 'morality' in the country. Republicans took back control of the Senate for the first time in 28 years, and while Democrats maintained control of the House, they lost 34 seats. The newly ascendant Moral Majority, which railed ferociously against gay rights and sexual activity outside of marriage, and for traditional gender roles, for the first time had a direct conduit to the White House and hoped to bring "family values" back to America.
For many, these fears were realized when former NYC Transit Authority cop Ronald K. Crumpley indiscriminately targeted the gay men in Greenwich Village on November 19, 1980. Using two stolen handguns, Crumpley opened fire on two men outside a deli on the corner of Washington and 10th Streets. They avoided getting shot by ducking behind parked cars. Then he moved onto the Ramrod Bar at 394-395 West Street between 10th and Christopher, two blocks away, where he emptied his Uzi's extended, 40-round magazine into the crowd. Killed instantly was Vernon Kroening, an organist at the nearby St. Joseph's Roman Catholic Church. Jorg Wenz, who was working as a doorman at the Ramrod, died later that day at St. Vincent's Hospital. Four other men were shot and injured at the scene. Crumpley then shot and injured two more men at Greenwich and 10th Streets, where he was apprehended.
According to a 2016 NY Times article, a vigil drew 1,500 mourners to Sheridan Square. Mr. Humm reported at the time. "There were few, if any, calls for the blood of Ronald Crumpley… Anger was directed at the system which treats gay people as a subhuman species." At a memorial service, David Rothenberg spoke tenderly of Mr. Kroening: "I recall my last seeing him and my instinct was to hug him goodbye, but I have been sufficiently trained not to make such public demonstrations….I think in the future when I want to hug someone, I won't deny myself that."
Crumpley, son of a prominent Harlem preacher, believed gay men were agents of the devil and he was being followed by hundreds of gay men who were "trying to steal my soul just by looking at me." The court found the rampage was the result of psychosis following many years of drug abuse and he was found not guilty of murder and attempted murder by reason of mental disease or defect. Crumpley died in 2015 at a secure psychiatric facility.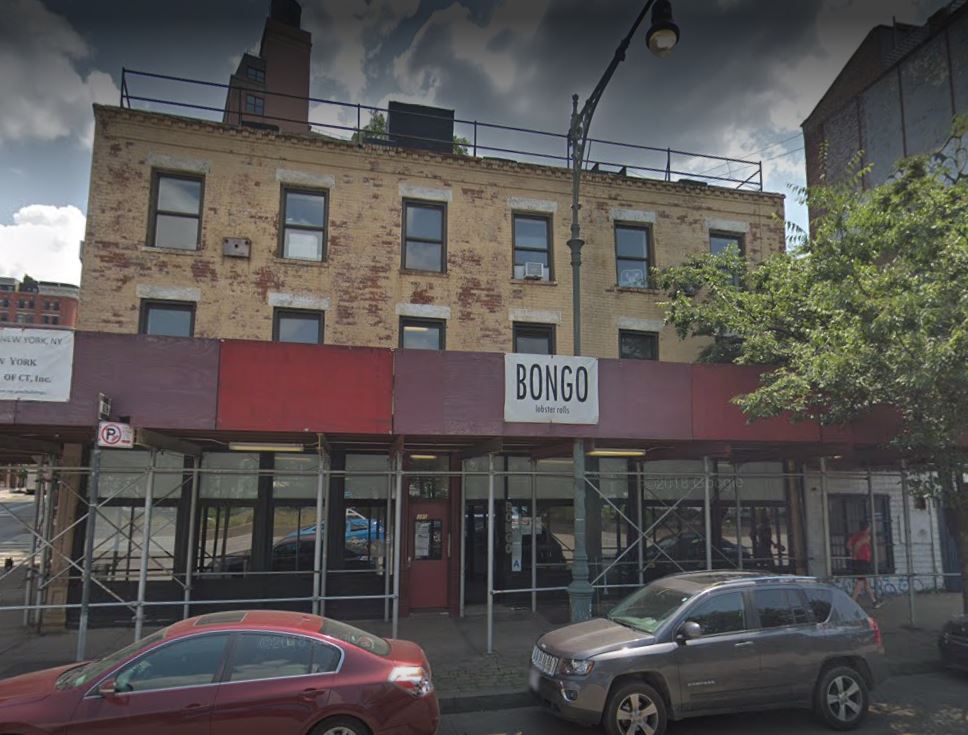 The Ramrod was one of dozens of bars, clubs, and other establishments that catered to LGBT people in the West Village in the heyday of gay life in Greenwich Village between the Stonewall Riots and the onset of the AIDS crisis in the 1980s. It was located in 394-395 West Street, a three-story brick Greek Revival structure built in 1848. It is part of the 14-building Weehawken Street Historic District, designated in 2006, and sits on land that was once the site of the Newgate State Prison, the official prison of New York from 1796 to 1828. In 1834, the City built a public market on the block bound by West, Christopher, Amos (later West 10th), and Weehawken Streets. The market was abandoned in 1844 and 394-395 West Street was built on the site of the partially-demolished market building for William Forsyth, an oyster dealer at Washington Market. The buildings housed a wide range of businesses including saloons, hotels, and other commercial uses. The property was acquired in 1972 by William Gottlieb and since 2014 has been the home of Bongo Lobster Rolls. Read more about the Weehawken Street Historic District here.
For more sites connected to LGBT history in our neighborhoods, see GVSHP's Civil Rights and Social Justice Map.