← Back
GVHD50 Tour: Homes of Music Greats
This is one in a series of posts marking the 50th anniversary of the designation of the Greenwich Village Historic District. Click here to check out our year-long activities and celebrations.
Put on your walking and dancing shoes! As we've noted once or twice on Off the Grid, the Village's musical roots are deep and unforgettable, especially within the Greenwich Village Historic District, which celebrates the 50th anniversary of its landmarking this year. And thanks to Village Preservation's new interactive GVHD50 map marking that milestone, we can visit the countless places around the Greenwich Village Historic District where legendary musicians once lived, spanning all sorts of eras and genres. Here we'll look at just a few of them. Visit the full tour to see even more!
130 West 10th Street: Pete Seeger and the Almanac Singers
We'll begin with one of the greats of folk, so central to the neighborhood's past. Pete Seeger was born in 1919 in Manhattan. His parents, both classically trained musicians, spent part of their lives touring around the country with their three children. During this time, Seeger discovered the banjo and folk (or hillbilly) music, which he would pursue professionally upon his return to New York in 1938.
Seeger first lived with one of his older brothers at 118 East 11th Street. He and Lee Hays played their first paid gig at the Jade Mountain Chinese restaurant in the East Village in 1941. The two soon went on to form the Almanac Singers, which included other folk singers based in the Village at the time: Woody Guthrie, Millard Lampell, Sis Cunningham, Bess Lomax Hawes, Cisco Houston, Josh White, Burl Ives, Sam Gary, and others. Many of them, including Seeger, Hays, and Lampell, moved into 70 East 12th Street, where they established a commune of sorts called the "Almanac House." Here they began the tradition of holding rent parties, or "hootenannies," to raise money for rent and labor causes.
After their eviction from the East 12th Street loft, Seeger and the Almanacs relocated to 130 West 10th Street and established another Almanac House. Though Seeger's ties to the labor movement and the Communist Party had the FBI's eyes on him, the rent parties continued and increased in popularity due to the central location of the new Almanac House.
780 Greenwich Street: Nile Rodgers
Award-winning guitarist, composer, and producer Nile Rodgers was born on September 19, 1952.  Rodgers co-founded the influential disco group Chic, produced music for artists as diverse as David Bowie, Sister Sledge, Daft Punk, Madonna, Diana Ross, and Disclosure, and played a pivotal role in the boom of rap and hip hop.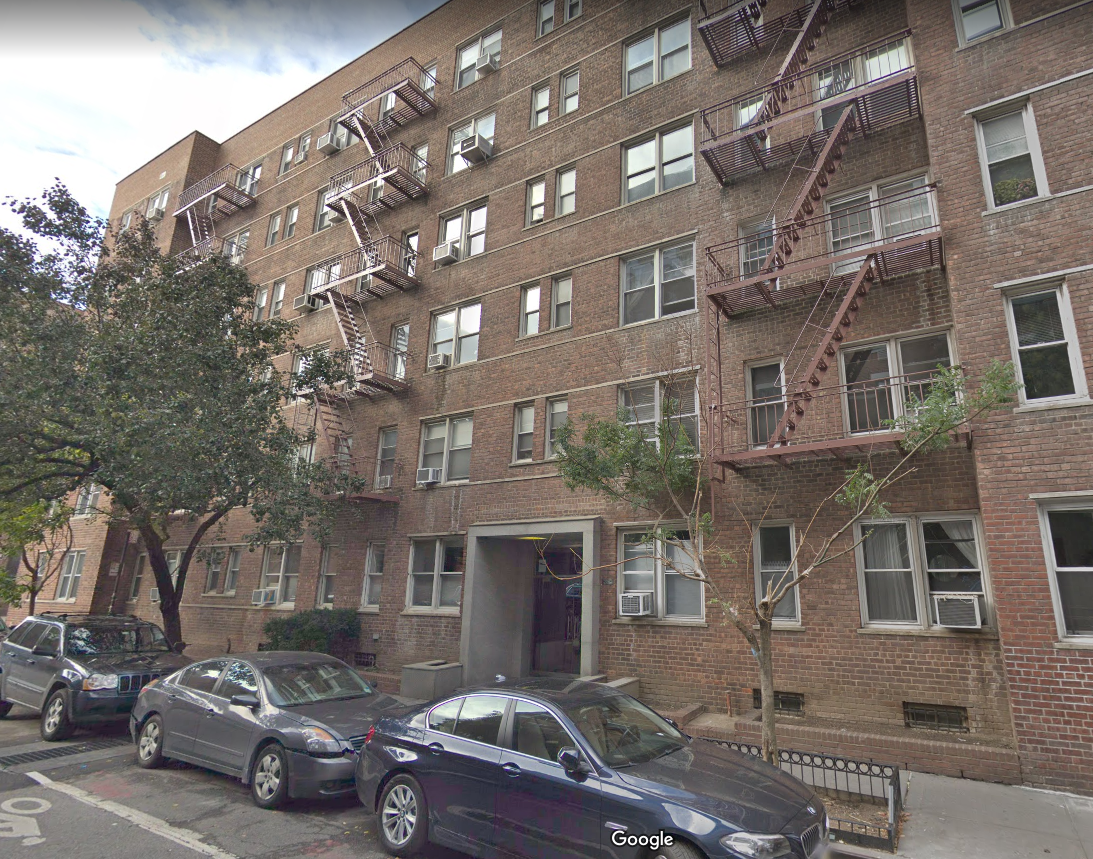 The son of heroin addicts, Rodgers moved around NYC and spent time in California as a child. In 1959, the family moved to 780 Greenwich Street, an apartment building completed in 1949. While Rodger's upbringing was not without hardship, it is clear that spending his formative years in Greenwich Village had a strong impact on his music and life. Of his time at 780 Greenwich Avenue he also said "I remember legendary jazz musician Thelonious Monk coming over to buy one of my mother's then-fashionable fur coats."  In his autobiography, Le Freak: An Upside Down Story of Family, Disco, and Destiny, he described the western part of the neighborhood where he lived as smelling of the "sewage-perfumed brine of the Hudson River that used to fill those cobblestoned streets."  Of his neighbors he said:
Many people in the building often smelled of linseed oil and turpentine; the girls wore their hair up in buns and walked with their toes turned out, radiating grace even when they were dumping the garbage.  You could look into the windows of your neighbors and see and hear composers writing show and jazz tunes at their pianos, like something out of Hitchcock's Rear Window.
69 West 9th Street: Barbra Streisand
Here at 69 West 9th Street, Barbra Streisand met her future lover, Barry Dennen, an actor from California who would help her on her rise to stardom. Streisand, who had just turned 18 and was still unknown, had been evicted from her previous apartment and was staying at different locations around the city. Dennen came from a well-to-do family in California and lived alone at this recently-built apartment building on the corner of Sixth Avenue. A mutual friend, Carl Esser, brought Streisand to Dennen's apartment. Dennen recognized her talent immediately and encouraged her to audition at The Lion, a nightclub at 62 West 9th Street.
After a few practice sessions, Barbra made her first public debut at The Lion in June 1960. She won the Tuesday night talent show and began performing regularly at The Lion on Mondays and Saturdays. Her shows drew the attention of celebrities including Noel Coward, Veronica Lake, and Truman Capote. Eventually, her success at The Lion led her to perform at a bigger club, the Bon Soir, nearby at 38 West 8th Street. During this time, she began her relationship with Dennen and the two lived together at his apartment at 69 West 9th Street for several years.
63 Bank Street: Sid Vicious
On February 1st, 1979, Sex Pistols punk rocker Sid Vicious was found dead of a heroin overdose in an apartment at 63 Bank Street. Born John Simon Ritchie, Vicious joined the band in 1977, taking over for bassist Glen Matlock. A brooding street kid from London, he seemed to perfectly embody the punk rock attitude.
During Vicious's extremely volatile relationship with girlfriend Nancy Spungen – including their strong heroine addictions – the Sex Pistols broke up and Nancy became his manager. During this time, Vicious found solo success playing gigs at Max's Kansas City. In October of 1978, Spungen was found dead in Room 100 of the Chelsea Hotel, which the couple had shared. Vicious was charged with murder and attempted suicide while in prison and in hospital. Just two months after his bail, Vicious found himself back behind bars for assaulting Patti Smith's brother in a bar.
63 Bank Street had become the home of Sid's new girlfriend, actress Michele Robison, whom he met a year earlier right after being released from Bellevue after slitting his wrists. At his prison release party thrown at 63 Bank, Vicious, following a period of sobriety, started shooting up again. According to the BBC, "Shortly after taking the drug Mr. Vicious, 21, collapsed, went into seizure and displayed the symptoms of overdose. He revived 40 minutes later and went to bed with his girlfriend, Michelle Robinson, at about 0300 local time.  He was found dead the next morning."
Read more posts about GVHD50 here.