← Back
Business of the Month: New York City Pharmacy, 206 1st Avenue
Your input is needed! Today we feature our latest Business of the Month — help us to select the next. Tell us which independent store you love in Greenwich Village, the East Village, or NoHo: click here to nominate your favorite. Want to help support small businesses? Share this post with friends.
In recent weeks, probably more than ever, New Yorkers have come to cherish their local pharmacies. Already places of community comfort where the local pharmacist knows your name, they were friendly and sometimes lifesaving places, even in less tumultuous times. While the city is re-opening in phases, pharmacies have stayed open through this whole pandemic. And while that may be easily taken for granted given their professionalism and dedication, that does not obscure the risks they took in opening every day to serve us. An example: Ali Yasin, the founder of New York City Pharmacy, located at 206 1st Avenue between 12th and 13th Street, lost his life at the age of 67 in May from Covid. In recognition of his service and sacrifice, and all his pharmacy continues to do, New York City Pharmacy is our June Business of the Month.
NYC Pharmacy is a family-owned business which always welcomes new clients looking for quality products at a fair price. The pharmacy is known for its hands-on service and personal touch.
Yasin was born in Pakistan and moved to the United States in 1979. He worked in various pharmacies before opening his own in the East Village in 2001, in a spot which was previously the home of the local appliance store Bloom and Krup, as old-timers will recall. He ran the Pharmacy with the help of his four sons.
While much of the city sensibly closed because of the COVID crisis, Yasin continued to serve the community as the pandemic spread. In March he came down with a cough and tested positive for COVID-19. Very soon he was in the hospital and on a ventilator. He died on May 4, 2020.
According to Zain, Ali's son, his father worked for McKays Pharmacy on 1st Avenue for 10 years before it was sold to CVS. The location for his store gave him an opportunity to still be close to the customers he had formed a bond with over 10 years prior to beginning his own business.
Zain and his family love the East Village, and he noted that people in the neighborhood are very loyal to the store and his family, especially because his father formed a familial relationship with many of their customers. Since it is the East Village they serve a diverse clientele, and even filled prescriptions for pets!
They have survived chain store pharmacy monopolization and the pandemic, so far. Since Ali Yasin was the supervising pharmacist and owner, they were forced to close temporarily for some time. They keep the front open and offer pick up prescriptions from other pharmacies for their patients. They even deliver, especially to elderly and the immune-compromised who take greater risks when they leave the house.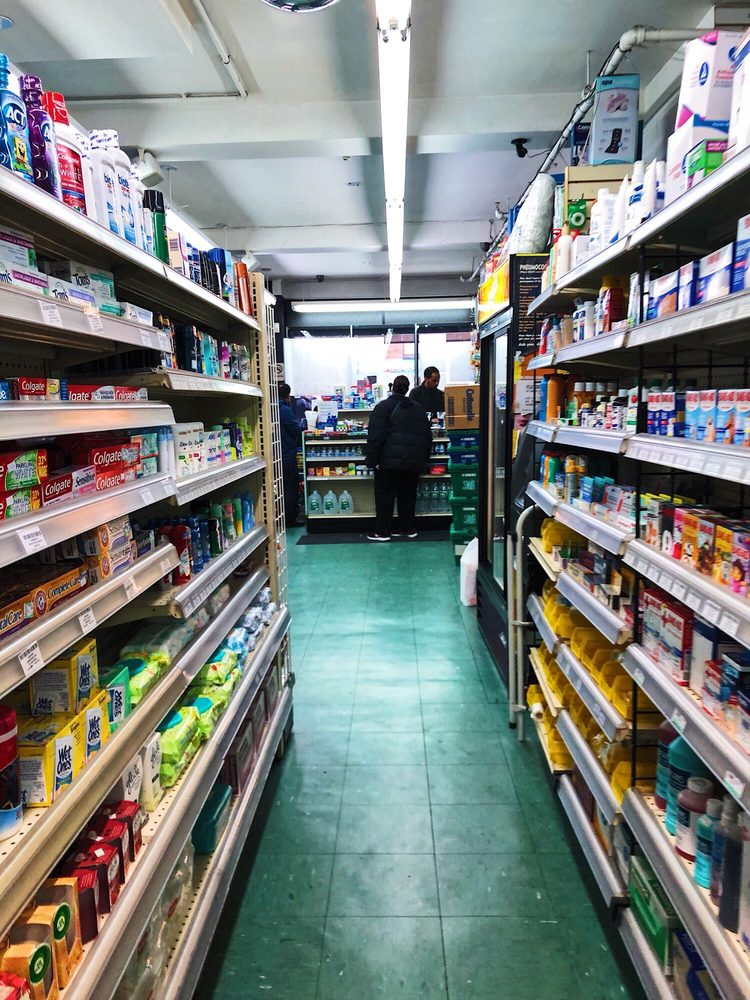 Ali Yasin was born January 24, 1956, a natural entrepreneur. According to his son Zain:
Ali was a family man, and he treated his patients like family and not a dollar sign. He came to America at age 25 with only $50 in his pocket which his father gave him. With hard work and dedication, he was able to establish a well-run business where people came to see him. He was able to support not only his four boys and my mom, he also helped my three uncles and his family to come to America as well and help them grow. He was a saint and pillar to the community of First Avenue.
We couldn't agree more.
Ali's philosophy to succeed as a small business owner in a competitive environment, especially in his field, was to work hard and never give up. He said that in business, there will always be up and downs, but you have to be very confident and honest. That philosophy is carried on by his caring family.
According to his son, before Ali went into the hospital, he was still making phone calls to doctors, insurance companies and talking to his customers, whom he refused to abandon.
At this time, none of Ali's sons are pharmacists, so they may hire a supervising pharmacist, who would be able to dispense medication. So for now, they're restricted to selling over-the-counter and household products.
The building they are located in was originally constructed in 1845.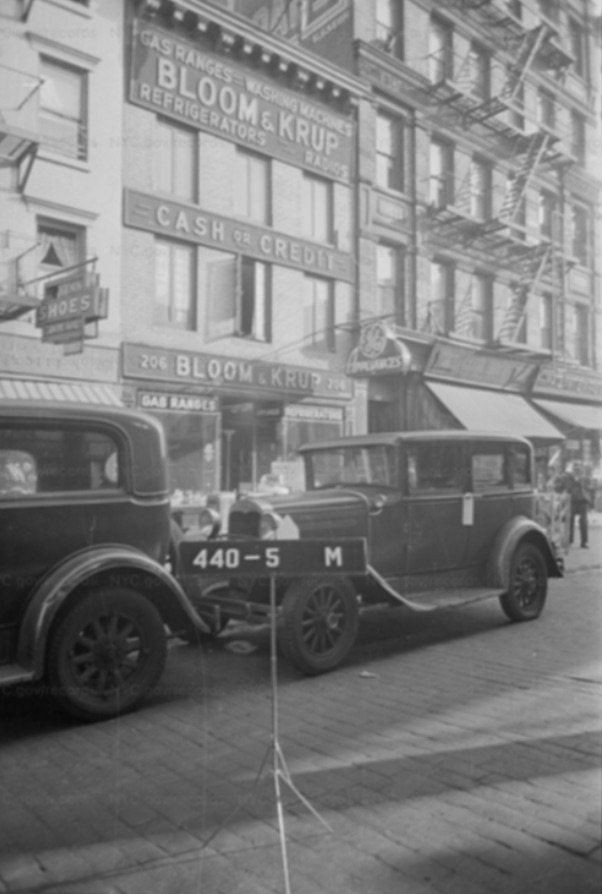 The reviews on Yelp say it all about their service and dedication:
Wow! I just spoke with the pharmacist, Ali, and he was incredible! Not only was he incredibly patient and kind, he also knew so much about the specific medication I'm looking for. He offered suggestions and substitutions, as well. The substitutions he offered cost me less, thus proving he is truly passionate about what he does, and isn't concerned about making a quick buck. I absolutely hope to get my prescription filled here. The knowledge and service Ali offered is exactly what I hope for and expect when giving my money to a business.
Incredible.
And:
"If you are looking for a great pharmacy, then I have this one for you. This is the BEST pharmacy in NYC. It is a rare gem to find a non-corporate run pharmacy these days. So it is very refreshing to find a pharmacy that is family owned, the pharmacist is fantastic and kind, and his kids are very professional and greet me by my name. I get all my pharmacy and even ice cream needs. If you don't find something, you can place an order. Love it.
There used to be a time when your local pharmacist had a deep knowledge and understanding of every aspect of his profession. Quite often he would be a better source of information than even your doctor as he knew about medical conditions and the results and chemistry of each prescribed medication.
Pros: EVERYTHING
Cons: NOTHING"
Even a non-East Villager said this to say:
THIS IS THE WAY HEALTH CARE IS SUPPOSED TO WORK!
In these days of big box drug stores and impersonal service bent on quantity instead of quality, Ali, of New York City Pharmacy, stands head and shoulders above the crowd.
He is always available for a question or consult- even on the phone. His advice is always spot on and his concern for your well being is genuine and heartfelt.
I am welcomed by name whenever I walk through their door and I feel like family sharing photos of the grandkids with Zami and Zahn, Ali's sons, who are just as thoughtful and professional as their dad."
NYC Pharmacy continues in the capable hands of the Zain family. Check them out when you can and show your support to our June 2020 Business of the Month.
What special small business would you like to see featured next? Just click here to nominate our next one. Thank you! #shoplocalnyc
And here is a handy map of all of our Businesses of the Month: