← Back
Inez Haynes Irwin: Writing Powerful Women
Born in March 1873, Inez Haynes Irwin, otherwise known as Inez Haynes Gillmore, was a remarkable suffragette, author, and feminist that once resided here in Greenwich Village at 240 West 11th Street. Inez had a storied life that went against many of the societal norms for women at that time. In one of her first pieces of writing, an article entitled "The Life of the Average Woman," Inez portrayed the average female experience as one of timidness, a trait that she sought to challenge in a variety of ways.
Rejecting the feminine culture of her generation, Inez continued to author radical pieces of literature that told the story of women rebelling against societal norms. Her first husband, Rufus H. Gillmore, was a newspaper editor that surrounded himself with expatriates in Europe, well-known artists, and authors such as Gertrude Stein. In 1897, Gillmore encouraged Inez to attend Radcliffe College in Cambridge, Massachusetts, citing her talents in writing and intellectual thought. Following their divorce, Inez went on to join The Masses, a radical left-wing monthly magazine, as their fiction editor. She would continue to publish works including her debut novel, June Jeopardy, establishing herself as a fiction writer with committed undertones of feminism and the rejection of patriarchal control.
Her most well-known work, however, was her collection of children's books based on the fictional character, Maida Westbrook. The series would follow Maida through the various challenges of her youth, with many elements of the books aligning with Inez's own childhood. The books gave Inez an opportunity to center the life of Maida, in which she overcomes her illness by running her own "little shop" and gaining independence. The storyline highlights the value of independence for young women within the restrictive era of Victorian society. Outside of her fictional storytelling, Inez was also highly involved in the National Woman's Party.
Known for its key role in the ratification of women's suffrage, the National Woman's Party would go on to support other social movements, such as the Equal Rights Amendment. Working alongside founders Lucy Burns and Alice Paul, Inez held a role in the National Advisory Council, where she drafted party publications and documented the history of the group. Much of this documentation was presented in the biography, The Story of the Women's Party, published in 1921.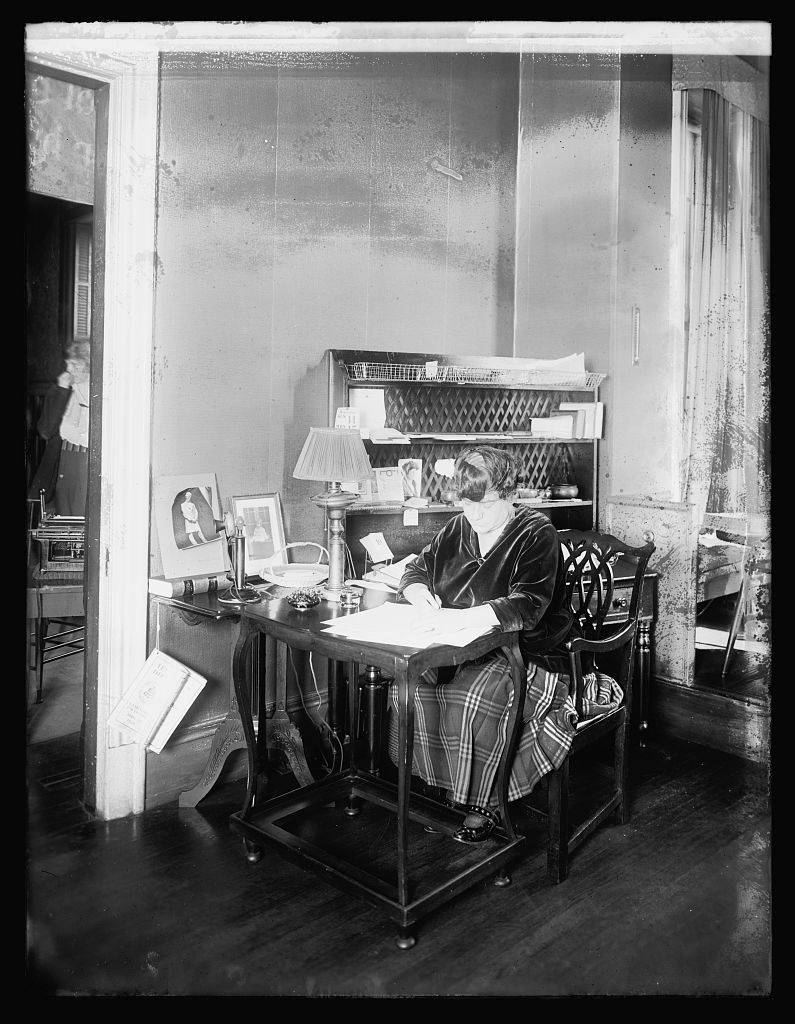 Her literature continued to grow in popularity, spanning various age groups and topics. Writings on divorce, female companionship, and the value of independence were all touched on by Inez throughout her career. Most importantly, her involvement in the suffragist movement and membership of the Heterodoxy Club, established her as a key figure in the earliest eras of feminism. Following her storied career, Inez would migrate to Scituate, Massachusetts, where she would eventually pass away at the age of 97 in 1970.
Greenwich Village, the East Village, and NoHo all have rich histories in women's suffrage and civil rights. You can learn more about the women of our neighborhood by visiting our South of Union Square Women's History Tour.