Mayor Adams' Latest "City of Yes" Proposal Could Strip Zoning Protections and Allow Vastly Increased Air Rights Transfers in Our Neighborhoods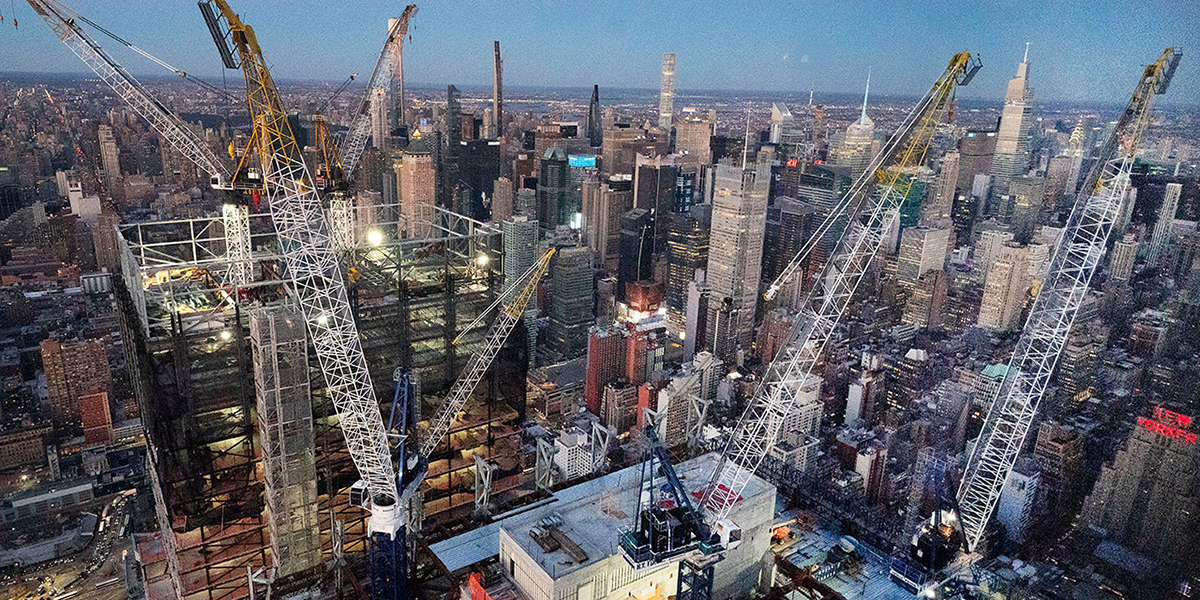 Village Preservation has been poring over Mayor Adams' latest citywide rezoning proposal, called "City of Yes/Housing Opportunities." The sprawling, innocuously titled package proposes a vast array of changes to rules regarding development throughout New York City, some with citywide ramifications, some with applications very limited to specific areas. But at least two provisions could have huge implications for our neighborhoods, and are of deep concern to us. As this proposal enters the very beginning of the public review process, we are raising those concerns (read our letter HERE), and asking you to do the same.
First, the plan would eliminate some zoning protections for which we fought hard over the years, and successfully guarded against Mayor de Blasio stripping away in 2016. Under Mayor Adams' plan, developments in "contextual zoning" districts (which we fought hard to secure in areas like the East and Far West Villages) would have their height limits increased for purely market-rate developments. We believe that more zoning bonuses for larger luxury condo developments is the last thing our city or neighborhoods need, and are fighting this provision.
Mayor Adams' plan would also allow for vastly increased transfers of "air rights" or unused development rights from individual landmarks, which are found throughout our neighborhoods. Currently, air rights from individual landmarks can be transferred to adjacent lots, and across the street, subject to a public review and approval process that includes a vote of the City Council. Under the new plan, the area to which air rights from individual landmarks could be transferred would be substantially increased to include not only the entire block upon which the landmark is found, but to anywhere across the street or catty-corner from that block. Even more concerning, the plan would remove the current requirement for all such transfers to receive approval from the City Council, giving local communities almost no say or leverage in the decision-making process.

Village Preservation has urged that these elements of the plan be changed before the proposal is finalized, and we urge you to do the same. 
TO HELP:
November 6, 2023