Proposed South of Union Square Historic District Named "Seven to Save" by Preservation League of NYS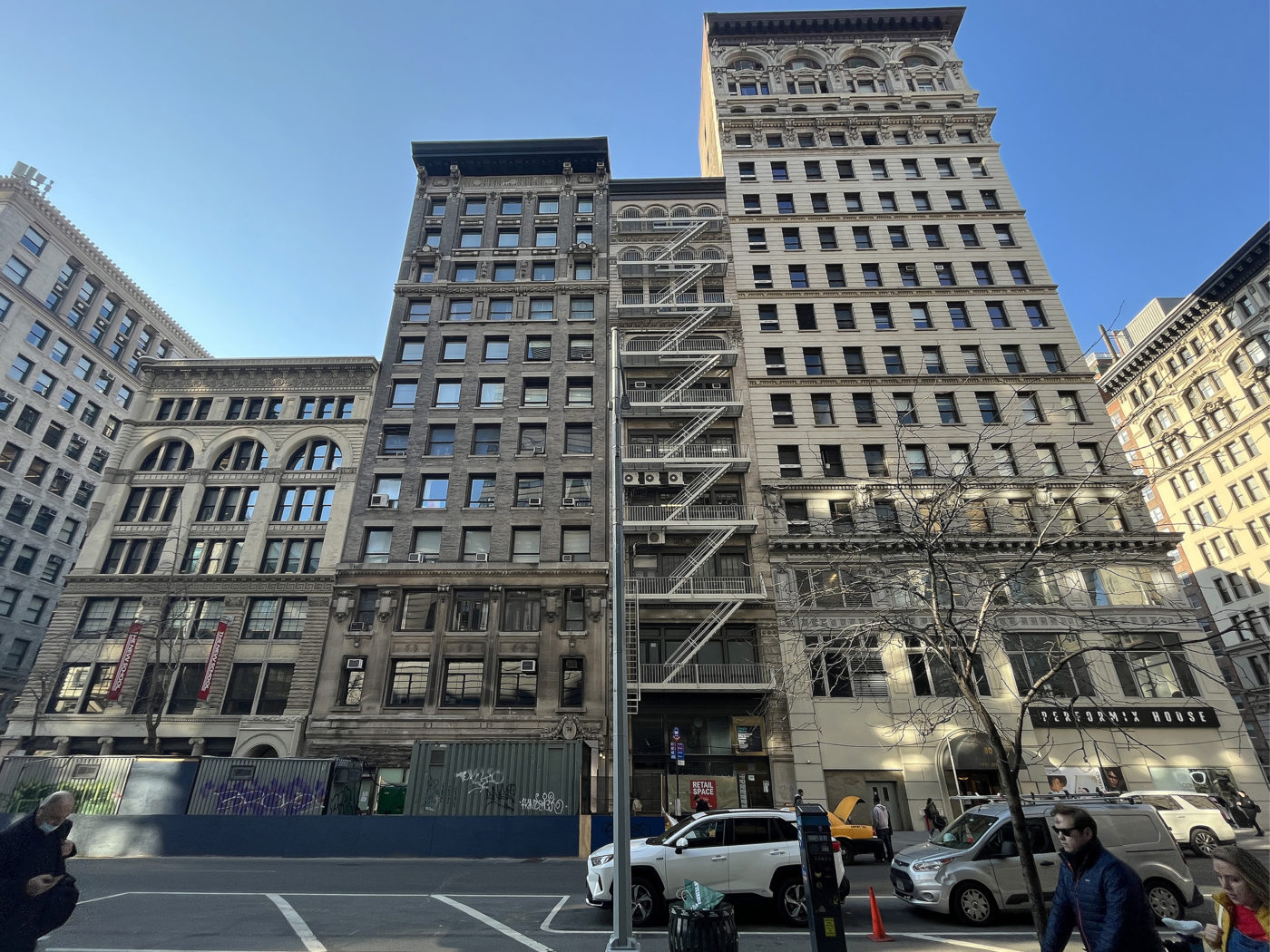 We are very pleased to share that our proposed South of Union Square Historic District has been named one of 2022-2023's "Seven to Save" — the biannual list of the most important endangered historic sites in New York State — by the Preservation League of NYS. This designation calls statewide attention to our effort to protect this richly historic and endangered area of Greenwich Village and the East Village, and comes on the heels of our securing a determination of eligibility for the district for State and National Register of Historic Places in late 2021.
We are deeply grateful for this designation, which shines a spotlight on the incredibly valuable and varied architecture of this neighborhood, its deep connections to civil rights and social justice movements and history, as well as transformative artistic, literary, and musical movements of the last century and a half. #SouthOfUnionSquare is where the Black, LGBTQ+ , and Women's rights and suffrage movements had some of their most significant locations, and where the New York School, the Abstract Expressionists, and other literary and artistic movements made New York the cultural capital of the world in the 20th century.
But this neighborhood is also gravely endangered. Sixty-year-old zoning and a lack of landmark protections mean that profound history and irreplaceable architecture are being lost, and replaced by bland office towers, hotels, and high-rise condos. A 2018 upzoning for the 14th Street Tech Hub that failed to provide promised neighborhood protections is only compounding the problem, as illustrated by the loss and replacement of the former St. Denis Hotel at 11th and Broadway and many other buildings over the years.
TO HELP:
May 17, 2022