34 Carmine St. is a short documentary about preserving small businesses in general, and one very unique one in particular: the venerable Unoppressive Non-Imperialist Bargain Books at the title address. This short film, shot in one day (with a few more recent additions) on Carmine Street, explores the life of bookstore owner Jim Drougas, who embodies his bookstore-fortress in Greenwich Village. The film offers a light-hearted yet solemn view of this countercultural world that still exists within our changing neighborhood. Join filmmaker Beatriz Browne, Jim Drougas, and producer Cyrus Stowe for a viewing and conversation about the film and the bookstore.

Beatriz Browne is a Webby Award-winning producer and director specializing in non-fiction storytelling. Beatriz has worked extensively creating documentary-style content with clients such as Google, Airbnb, Peerspace, The New York Times, CNN, Square and Fatherly. Now, as a new step in her career, she has directed and produced 34 Carmine St., a film she has been working on for 3 years.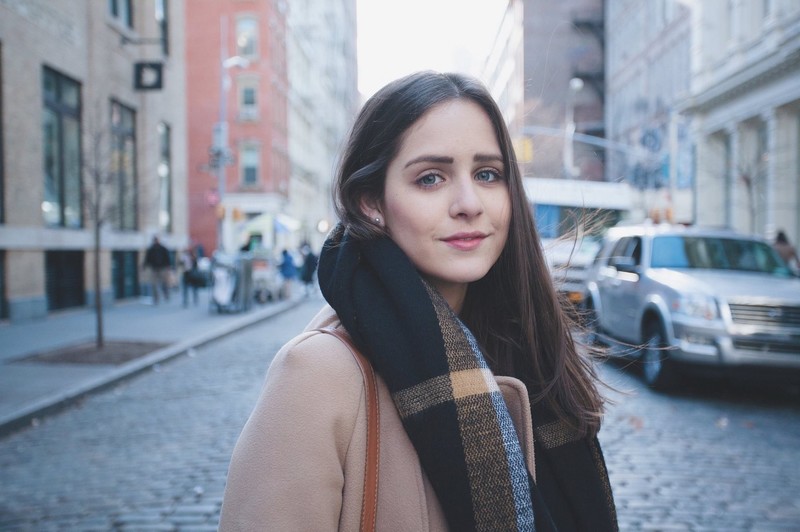 Jim Drougas has been curating the shelves at his Greenwich Village bookstore with affordable and well-considered reads for over 40 years. His store's name may be a mouthful, but the appellation is both playful and to the point: this shop is dedicated to helping customers build up their libraries without breaking the bank. The store has impressive collections of poetry, travel, film, art, politics, health, Eastern philosophy and children's books, and more. Unoppressive also houses a section with 35 books by or about Bob Dylan.
Cyrus J. Stowe is an Iranian-American filmmaker raised in Dallas and based in Brooklyn. He was recently the colorist on the new black and white release of Johnny Mneumnonic, which debuted at the 2021 Tribeca Film Festival. Cyrus is currently in post-production on his debut feature documentary, Take Me to the Sea, produced by BFD Productions.
Date

Wednesday, December 8, 2021

Time

6:00 pm
Watch Video