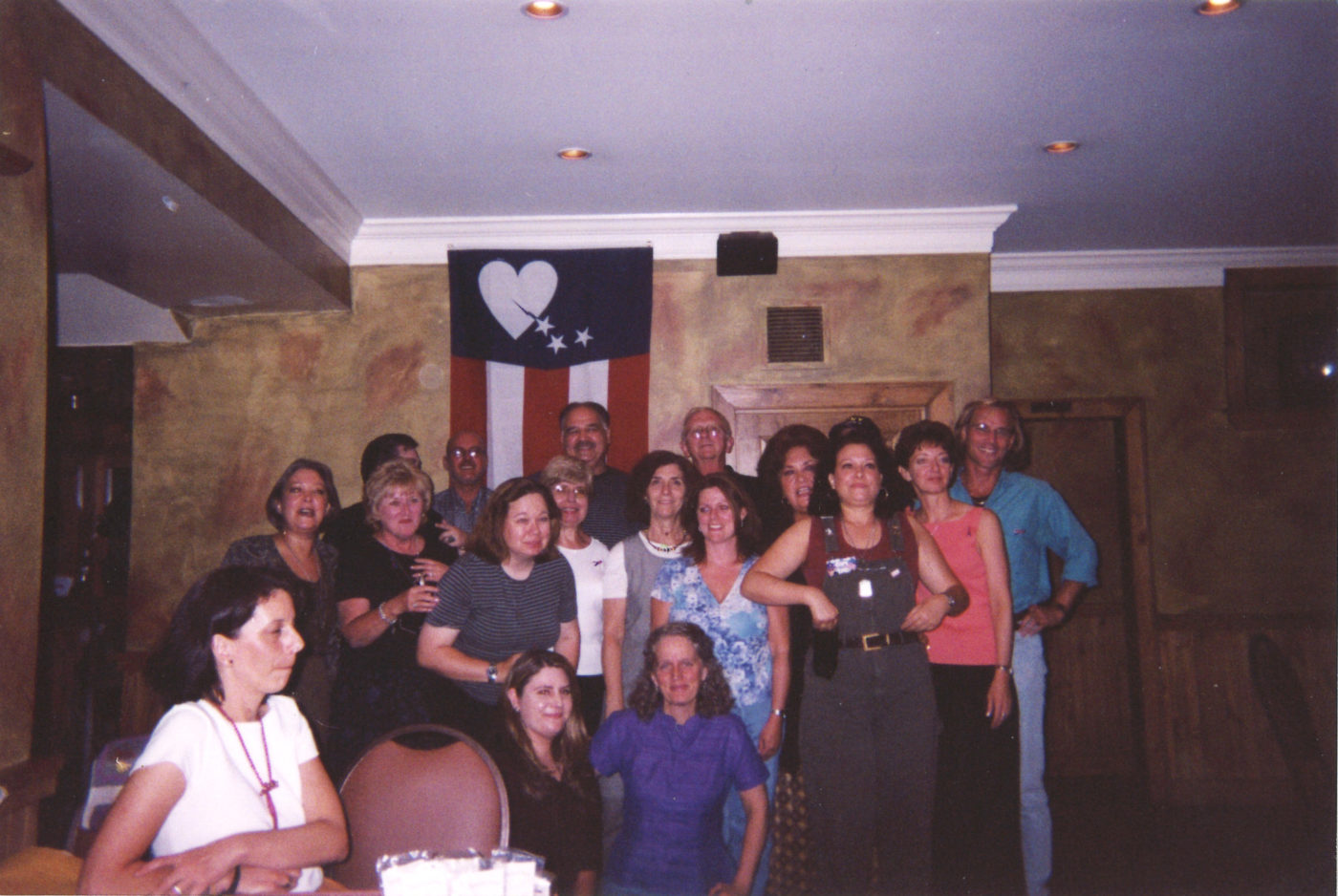 In the months following the destruction of the World Trade Center and on each anniversary of 9/11, crowds gathered at the West Side Highway and Christopher Street to support the rescue workers and first responders as they traveled on the "Hero Highway" on their way to Ground Zero. This intersection is now known as Point Thank You.
View Full Collection
Date

September 7, 2002

Citation

"Ground Zero Fellowship Fathers, September 7, 2002" Village Preservation (GVSHP) Image Archive, accessed Dec 5, 2022, https://www.villagepreservation.org/ia_image/ground-zero-fellowship-fathers-september-7-2002/.