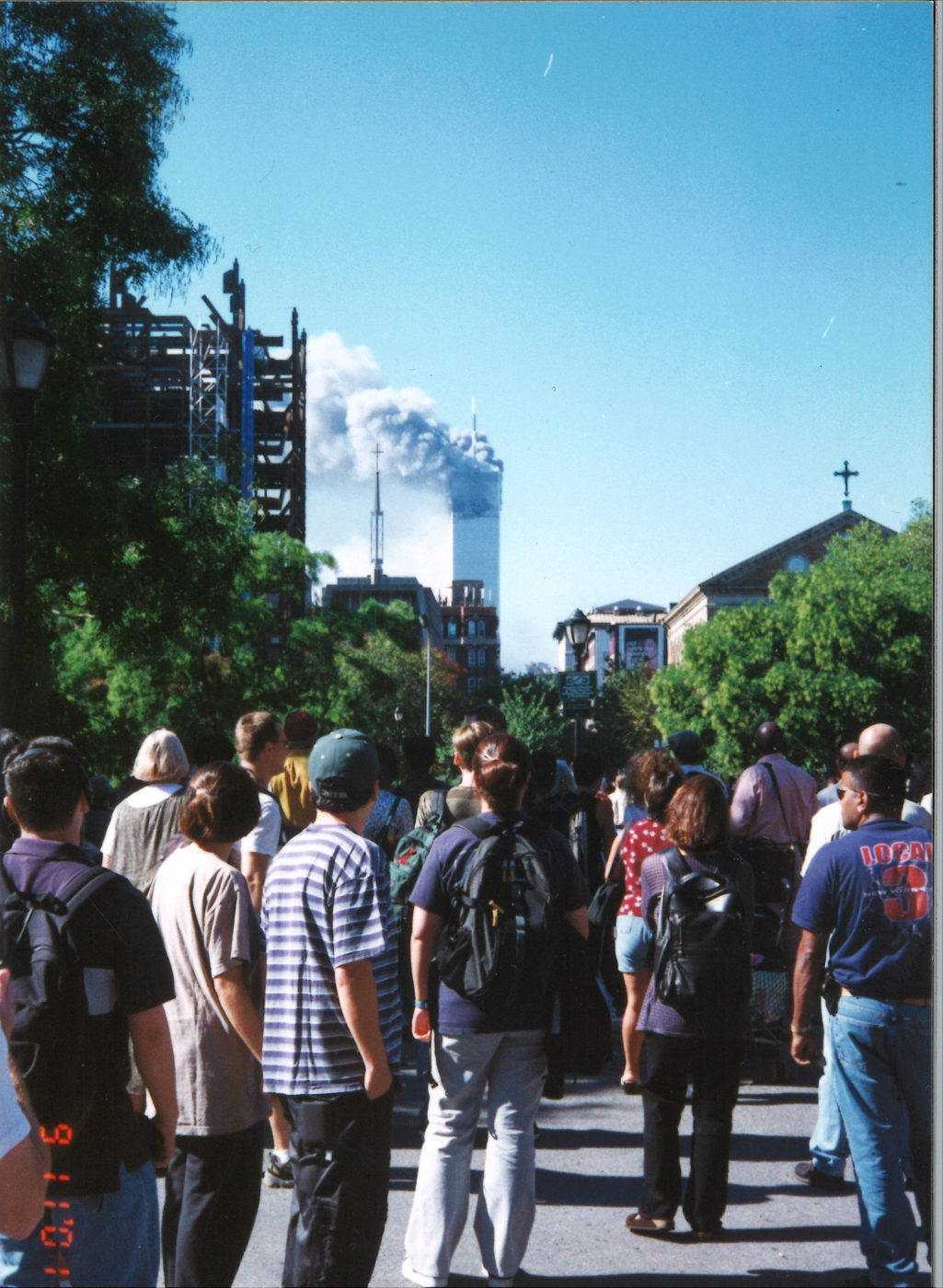 A Village resident documented 9/11 and the World Trade Center from the streets of Greenwich Village.
View Full Collection
Date

September 11, 2001

Rights

Copyright restrictions may apply. Permission to publish or reproduce must be secured from the photographer via Village Preservation.

Citation

"New Yorkers Gather to Watch from Washington Square Park as Tower 1 Burning after Collapse of Tower 2" Village Preservation (GVSHP) Image Archive, accessed Dec 5, 2022, https://www.villagepreservation.org/ia_image/new-yorkers-gather-to-watch-from-washington-square-park-as-tower-1-burning-after-collapse-of-tower-2/.